2013 Top 100 US Schools for Animation and Game Design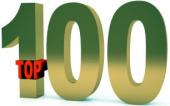 31. California State University Northridge, Northridge, California
Founded in 1958, California State University Northridge (CSUN) is a public university with 36,070 students. CSUN offers a degree in Studio with a Focus in Drawing and Video/Digital Art and a degree in Visual Communication with a Focus in Animation, Graphic Design, Illustration, and Video/Digital Art. Students have the opportunity to intern at Disney, DreamWorks, Warner Bros., Nickelodeon, and Film Roman (owned by Starz Inc. and The Weinstein Company). The cost for tuition for residents is $5,472 per academic year and $21,312 per year for non-residents.
32. Art Center College of Design, Pasadena, California
Located high above Pasadena on a spectacular 175-acre hillside campus is Art Center College of Design. The structure alone is a work of art, so students can feel inspired around the clock. In addition to being one of the most beautiful campuses in the world and among the 60 best design schools in the world (Businessweek), Art Center offers a variety of programs including a BS in Entertainment Design with a strong Animation Focus, a BFA in Graphic Design, a BFA in Illustration, and a BS in Interaction Design. Founded in 1930 with just 12 teachers and eight students, Art Center is now home to more than 1,700 students, a collection of active alums and former visiting artists such as Ansel Adams and Keith Haring. Art Center alums have worked on Armageddon, 300, Star Wars, and for Apple and Oakley. Undergraduate tuition is $35,052 per academic year, and graduate tuition $37,044 per academic year.
33. Otis College of Art and Design, Los Angeles, California
Otis College of Art and Design was founded in 1918 the founder and publisher of the Los Angeles Times—General Harrison Gray Otis. Home to just over 1,200 students, Otis is Southern California's first independent school of art. The school offers BFA in Graphic Design, Illustration, and Digital Media with a focus in Motion Graphics, Animation, Visual Effects, and Video Game Design. Otis also offers an MFA in Graphic Design. Tuition is $36,350 per academic school year.


34. Claire Trevor School of the Arts at University of California, Irvine
Claire Trevor School of the Arts at University of California-Irvine (UCI) has been in existence since 1965. It is home to more than 28,000 students, with 9,443 degrees awarded for the 2011-2012 school year. UCI has more than 140,000 graduates. Many are leaders in the arts, three are Pulitzer Prize winners, and one is the architect of the "HTTP/1.1" Internet protocol used worldwide. The school offers a BS in Computer Game Science, an Electronic Art and Design program, and a Minor in Digital Arts. Resident tuition is $14,046 for per academic school year, and $36,924 for non-residents.


35. Cornell University, Ithaca, New York
This private, Ivy League research University was founded in 1865 and it is home to 22,400 students, throughout 14 colleges and schools. Cornell awarded the world's first degree in journalism, the nation's first university degree in veterinary medicine, and the first doctorates in electrical engineering and industrial engineering. The school offers a Minor in Game Design through the Department of Computer Science. Tuition is $43,413 per academic school year.


36. Ex'pression College for Digital Arts, Emeryville, California
Ex'pression College for Digital Arts was established in 1998. The school is home to 1,015 students and it offers Bachelor's degrees in Animation & Visual Effects, Digital Filmmaking, Game Art & Design, Interaction Design, Motion Graphic Design, Interactive Audio, and Sound Arts. This private, for-profit college has campuses in Emeryville (San Francisco Bay area) and San Jose. Tuition for all BA's is $23,072 per year.


37. Animation Mentor, Emeryville, California
Founded in 2005 by three working animators from Pixar and Industrial Light & Magic, Animation Mentor—The Online School of Animation and VFX, is a truly unique concept worth checking out. The school offers an intensive 18-month online program in which students are taught by "mentors," experienced animators who are professionals working in the animation industry. Animation Mentor graduates have worked on box office hits such as Pirates of the Caribbean, Bee Movie, Monsters vs. Aliens, Ice Age: Dawn of the Dinosaurs, Kung Fu Panda, and Transformers. The 18-month program costs $19,000.


38. Northeastern University, Boston, Massachusetts
Northeastern University (NEU) offers a BS in Computer Science and Digital Art, Computer Science and Game Design, Computer Science and Interactive Media, Computer Science and Game Design, and Graphic Design. The school's Co-op Program allows students to alternate semesters of academic study with semesters of full-time employment in positions related to their academic or career interests. MTV and GEICO are just a few companies that participate in the program. Established in 1898, Northeastern is home to around 12,913 students and tuition and fees total $40,086 per academic school year.


39. Memphis College of Art, Memphis, Tennessee
Founded in 1936, Memphis College of Art (MCA) is a small, private art & design college with a student body of 400-450 students representing 25 states and five foreign countries. MCA offers a BFA in Digital Media with a Concentration in Animation and Digital Cinema, a BFA in Design Arts with Concentration in Digital Media and Illustration, and a BFA in Fine Arts with a Concentration in Drawing. Tuition is $26,250 per academic school year.


40. Emerson College, Boston, Massachusetts
Emerson College was established in 1880 and it is home to 4,492 students. The main campus is located in the heart of Boston's Theater District and the schools "Los Angeles Center" is located in Burbank. The Los Angeles Center has provided internship opportunities to more than 4,300 students. Notable Emerson alumni include Jay Leno, Henry Winkler, Bobbi Brown, and Norman Lear. Emerson's Department of Visual & Media Arts offers a BA/BFA in Animation and Motion Media, Film, and Post-Production. The school also offers a specialization in Interactive Media. Tuition is $33,568 per academic year.
Short Animation Contest
Find a school near you....