Find a school near you....
Animation. Graphic Design. Game Art.
2015 Top 100 International Animation Schools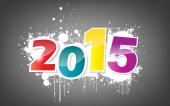 Top 10 International Animation Schools:
10. Créapole. Paris, France.

So many beautiful student projects have blossomed from this school! They have a three year Cinema Animation and Video Game program that helps students learn 3D modeling, texturing, animating, 2D animation, level design, mate painting, character design, story boarding, and more. France is filled with a lot of old fashioned art schools but Créapole screams modern, and its filled with impressive student art galleries of all styles.
9. Seneca College. Toronto, Canada.
Stop reading and go to their site to take a 360 degree virtual tour of their animation labs! Wow! Their Animation Arts Centre offers courses in four key paths for students. Their Animation program is six semesters spread over three years. The 3D Animation program spans two semesters in eight months, as do their programs for Game Art and Animation, and Visual Effects for Film and Television.
8. Vancouver Institute of Media Arts (VanArts). Vancouver, Canada.
This amazing school has ranked in our yearly top ten list once again! They have world renowned programs in 2D/3D Character Animation, Game Art & Design, Digital Photography, and Visual Effects. Their animation curriculum includes a strong focus on Autodesk Maya for 3D animations and Toon Boom Harmony for 2D animations.
7. Graduate School of Crafts Art (ESMA). Nantes, Toulouse, and Montpellier, France.
Or as it's known in its native French language, "ESMA - École Supérieur des Métiers Artistiques" is a private institute whose graduates went on to work on the blockbuster films Arthur Christmas, Kung Fu Panda, Avatar, and the Academy Award winning film, Gravity. Since 2002, they've had nearly 600 graduates, with 100% of them being employed within one year after their graduation! 93% after six months!
6. Bournemouth University. Bournemouth, United Kingdom.
Bournemouth offers the following full-time undergraduate courses: BA (Hons) Computer Visualisation and Animation, BSc (Hons) Software Development for Animation Games and Effects, BSc (Hons) Games Technology, and BA (Hons) Computer Animation Arts. Each is £9,000 for domestic students and £13,500 for international students, and each course has £1,500 available in scholarship funds! Its postgraduate courses include MA 3D Computer Animation, MA Digital Effects, MSc Computer Animation and Visual Effects, with another course being planned for the future: MA Computer Games Art. Each of the three current courses are £7,750 for domestic students and £14,500 for international students, and each course has £2,000 available in scholarship funds!
5. National Film and Television School. Beaconsfield, United Kingdom.
This school has a variety of art degrees it offers, with MA Specializations that range from £9,000 to £12,300 a year for domestic students, and £14,000 to £26,000 a year for overseas students. They also offer a 2015 Character Animation certification course for £3,900. NFTS even awards more than £600,000 each year to UK MA students, with the BBC providing another £250,000 each year in student support!
4. Supinfocom Rubika. Valenciennes, France, and Pune, India.
Founded in 1988, Supinfocom opened its doors in Valenciennes. Later in 2000, another campus was launched in Arles, which this year left Supinfocom to officially become Motion Picture in Arles, or MOPA. Another campus was launched in Pune in 2008, but the Valenciennes location remains the Supinfocom mothership. Students create graduate films in their fifth year, which is how the Supinfocom name has brought the world countless award winning student animations in the past. Each year they continue to create some of the best animation graduates in the entire entertainment industry.
3. Sheridan College. Ontario, Canada.
This is one of the most respected schools in the world by students and other schools alike! Aspiring animators should already know this school's name has more college clout in the industry than perhaps any other institute. Sheridan offers an eight semester Bachelor of Animation over four years at their Trafalgar Road Campus. They also have one year programs for Computer Animation, Digital Character Animation, and Visual Effects.
2. Vancouver Film School (VFS). Vancouver, Canada.
They ranked 4th on our Top 100 list last year, and they are still the best animation school in Canada, a country with several amazing art and design schools. If you want the best chances of making it deep in the animation industry immediately after graduation, then going to Vancouver Film School could be the best decision of your life. Their grads boast 5,000+ student award wins in the past decade, and in 2014 alone their alumni have worked on films and games that have earned over $18 billion!
1. Gobelins, The School of Visual Communication. Paris and Noisy-le-Grand, France.
One of the most famous animation schools in the world! For almost fifty years, Gobelins has been seeing its graduates getting the top jobs in the animation industry. They currently have a four year full-time degree for Animated Filmmaking, a one year full-time 3D Animation degree, a three year full-time Photography degree, a one year full-time Motion Design degree, and a one year Video Game Specialized Master's degree!
Short Animation Contest
Find a school near you....