Find a school near you!
Animation? Design? Game Art?
Articles on the Different Types of Animation, Design, and Gaming Degree Programs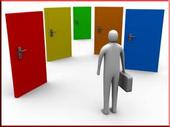 At Animation Career Review we have published dozens of articles detailing the different types of degree programs available in animation, design, gaming, and related fields. Each article defines the program, details the typical coursework involved and notes the type of career paths available to someone with that particualr degree. Bookmark this handy dandy list for future use.
Creative Arts & Technology Degrees
Digital Design & Illustration Degrees
Film, Television & Digital Media Degrees
Fine Arts Degrees with emphasis in 3D Graphics and Animation
Game Design & Development Degrees
Game & Interactive Media Degrees
Game Production and Management Degrees
Graphic & Interactive Communication Degrees
Interaction Design and Art Degrees
Interactive Arts & Media Degrees
Multimedia Arts & Design Degrees
Virtual Modeling and Design Degrees
Visual Effects Animation Degrees