Find a school near you....
Animation. Graphic Design. Game Art.
List of Articles Profiling Arizona Schools with Animation, Design, and Gaming Programs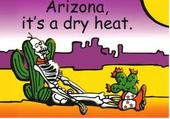 At Animation Career Review we have profiled colleges across the US that offer animation, design, and game related programs. Below is a list of profiles of Arizona colleges:
University of Advancing Technology
More Arizona Schools with Animation/Design/Gaming related programs:
Short Animation Contest
Find a school near you....