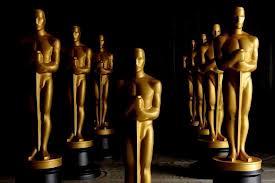 Where did the nominees go to school? 
Career success in animation is a function of many things including talent, perseverance, training, experience, skill, and good old-fashioned being in the right place at the right time. With the 2013 Academy Awards behind us, we thought it would be interesting to see where the Oscar nominees for Best Animated Feature and Best Animated Short Film went to college.   
2013 Oscar Nominees for Animated Feature Film:
Brave - Mark Andrews and Brenda Chapman, Directors WINNER 
Mark Andrews and Brenda Chapman both studied animation at the Character Animation Program at CalArts. 
Frankenweenie - Tim Burton, Director
Tim Burton studied Character Animation at CalArts, graduating in 1979. Some of his classmates were John Lasseter, Brad Bird, John Musker and Henry Selick.  
ParaNorman - Sam Fell, Director and Chris Butler, Director and Screenwriter
- Sam Fell earned a degree in Fine Arts from Nottingham University in the UK.
- Chris Butler is a 1995 graduate of the UK's University for the Creative Arts where he studied Animation.  
The Pirates! Band of Misfits - Peter Lord, Director
Peter Lord graduated from the University of York in 1976 with a degree in English.  
Wreck-It Ralph - Rich Moore, Director
Rich Moore studied animation at CalArts.  
2013 Oscar Nominees for Animated Short Film:
Paperman - John Kahrs, Director WINNER 
John Kahrs did his foundation work at the Pratt Institute in Brooklyn and then transferred to Nova Scotia College of Art and Design University (NSCAD) where he earned a BFA in 1990.  
Adam and Dog - Minkyu Lee, Director 
Minkyu Lee is a grad of the Film Directing program at Cal Arts.  
Fresh Guacamole - PES, Director 
Born Adam Pesapane, PES earned a B.A. in English Literature at the University of Virginia then migrated to film as a storytelling medium. 
Head over Heels - Timothy Reckart, Director, and Fodhla Cronin O'Reilly, Producer 
- Timothy Reckert studied history and literature at Harvard University where he graduated in 2009. He later attended the National Film and Television School in Beaconsfield, Buckinghamshire, UK, where he graduated in 2012 from the Directing Animation course. 
- Fodhla Cronin O'Reilly studied Film & Video Production at the University of West London where she graduated in 2008. She later attended the National Film & Television School in Beaconsfield, UK, where she graduated in 2012 with an MA in Producing for Film & Television. 
Maggie Simpson in The Longest Daycare - David Silverman, Director 
David Silverman studied Education at the University of Maryland, College Park for two years, focusing on Art. He then transferred to UCLA where he studied Animation.