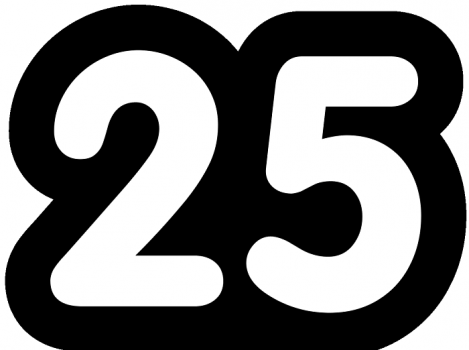 No judgment here folks, we understand the tantalizing allure of sexy cartoon kittens. With animated physiques to die for and outfits poorly suited for the real world, cartoon babes present a unique opportunity to explore the intersection of quasi real-world sexuality and the perverseness of the imaginary realms. From Betty Boop's flapper-style frilly knickers to leather-clad Catwoman we've all long been enthralled by these sexy, yet fictional, starlets--so without further ado, here are your top 25 sexiest cartoon babes of all time:

25. Ariel – The Little Mermaid
Let's face it, that combination of flowing red hair, purple seashell bra, and aqua marine bottom is an intoxicating mixture. If you are doubting her sex appeal, just think of the thousands of hours spent nationally of horny young boys going frame-by-frame through the movie to find the rumored seashell-less scene. Ariel is a hottie with a body, and would have scored a higher position if it weren't for her notable lack of lady parts.

24. Pocahontas

Pocahontas' name translates into "playful one" in Hebrew, although we prefer the other generally accepted translation of "naughty one". This steel-eyed native beauty is a type of sexy that just won't quit. She has gorgeous hair that flows down to her perfectly-formed rear-end, shamanic powers and is an all-around outdoorsy type. She gets extra hot points for being a little crazy, after all her best friends are a hummingbird, a raccoon and a talking willow tree.

23. Æon Flux 
Aeon Flux fans were likely hugely disappointed when Charlize Theron failed to don the costume that peaked the attention of so many comic book aficianados, yes let's go with 'attention', of Aeon fans. This acrobatic assassin's barely-there leather gear leaves NOTHING to the imagination. Let's just say that if this list was sexiest cartoon costumes, Aeon Flux would have taken positions one, two and three. As one fan says, "she gets extra points for wearing leather. And more points for barely wearing leather."

22. Striperella
A crime-fighting stripper based on busty Baywatch babe Pamela Anderson most definitely had to make our list. This vixen gets double points for her equally sexy positions--Striperella, the superheroine/secret agent personality and Erotica Jones, the ass-slapping stripper. Her super-human traits? Cat-like reflexes, surprising intellect, super-human strength and ability to jump high (unfortunately this wasn't done in Baywatch-style slow motion). As an added bonus Striperella gets sexed-up James Bond-like tools: a digital scanner in her mouth and a lie detector in her rockin' rack. Thanks for the eye candy Stan Lee.

21. Foxxy Love – Drawn Together

There really isn't anything from Foxxy Love's bio that wouldn't earn her a spot on this list. She's a stripper with daddy issues (not that there's any other kind). She macks chicks in hot tubs. She does naughty things with light sabers. This Drawn Together character is sassy, kinky and promiscuous, but the real extra points  come from her constantly-exposed thong and barely-there booty shorts. Best...uniform...ever as Simpsons Comic Book Guy would say.

20. Leela – Futurama
If staring into one big eye is your idea of romance then you have likely already gone gaga for Leela from Futurama. Leela is surprisingly stacked and sports a J-Lo-esque thick frame, which are both complimented perfectly by her tight-fitting attire. This interplanetary spacecraft captain manages to be voiced by super-coug Peggy Bundy and STILL comes across sexy.

19.
Esmerelda – The Hunchback of Notre Dame

Esmerelda is so hot that she can even make playing the tambourine look sexy (a feat Will Ferrell fell short of on Saturday Night Live). Esmerelda is the green-eyed Romani gypsy that stole our hearts (and inflamed our loins) in The Hunchback of Notre Dame. Her off-the-shoulder blouse and we-know-what-you're-hiding-under-there skirt are sexy without being ostentatious. We don't even care that the bindi on her forehead completely mixes ethnicities. If you didn't see the bindi, look again, its there, you were likely just to busy trying to peek down her cartoon top. She was voiced by sexy Demi Moore in the cartoon and played by sensual Selma Hayek in the film incantation. Oh and she has a proclivity for socially-awkward shut-ins. 

18. Catwoman – Batman

She's leather-clad with a whip. 'Nuff said? If that wasn't enough she's also a sly thief and ninja-like fighter with daddy issues. She is also one of the most highly-sexualized cartoon characters in history and was portrayed on film by both Michelle Pfeiffer and Halle Berry. Meow. Catwoman was also one of the few femme fatales in history to be highly-skilled in martial arts, a feat that undoubtedly helped her 'claw' her way up our list.

17. Lola Bunny – Bugs Bunny Cartoons and Space Jam
An oldie but a goodie is Bugs Bunny's love interest Lola Bunny. But just in case your a true cartoonophile we're talking Space Jam, not Lola from the old Bugs Bunny series. Aww, who are we kidding, we love them both. Let's just say we're pretty sure Bugs would let her chew on his carrot. Oh and she can give Michael Jordan himself a run for his money as a basketball player, despite being only 3'2" tall. If you consider her anthropomorphic rabbit exterior a deal breaker, just take a closer look at her seductive hips and come-hither stare. For us Lola is the perfect combo of the tough-talking Hawksian woman, tomboy, and femme fatale archetypal females.

16. Elastigirl
How could we not include a thick-thigh'd cartoon heroine who is more flexible than a 12 year-old Russian gymnast. If  the extreme bendiness of Helen Parr, a.k.a. Elastigirl, doesn't turn you crank then simply gander at her gluteus maximus, because its a rear-end that would make Beyoncé stand up and applaud. Despite her thick assets Elastigirl's thin build could still make any model jealous, as on extreme stretches she can become just 1mm thin. And like most super-heroines making this list, she comes clad in skin-tight, can't-hide-a-damn-thing leotard. Oh and she is also a jet pilot, has razor-sharp wit and once became a human slingshot.

15. Roxanne "Roxie" Ritchi – Megamind
Roxanne "Roxie" Ritchi blew our minds by being an uber sexy girl-next-door type while maintaining her feisty reporter facade. If her bio sounds vaguely familiar, that's because she was modeled after Superman love interest Lois Lane. Roxie's sexy tom-boy exterior attracts the attention of—well, every male protagonist in the film—, and who can blame them with those oversized flirtatious blue eyes and surprisingly stacked figure.

14. Betty Rubble – The Flintstones
As literally, the girl next door, Betty Rubble was a dirty-little-secret kind of crush for many of us. Of course the only reason she takes a lower spot on the list is that we weren't quite able to erase Rosie O'Donnell's portrayal of her in the blockbuster movie release. This cave-dwelling cutie's creation was inspired by The Honeymooners sweety-pie Trixie Norton.

13. Pebbles Flintstone – The Flintstones
This entry might seem a tad perverse but yes Pebbles Flintstone made our list; but in a grown-up Olsen Twins kinda way. Uber-cute Pebbles has been drawing attention from boys since she was an infant—especially neighbor boy Bamm Bamm—but ended up drawing even more attention after she grew up—and filled out. When grown-up Bedrock's favorite little sweetheart became a baseball-playing troublemaker, before moving on to a successful career in advertising. The adult redheaded bombshell ended up marrying her infant-crush to become Pebbles Flintstone-Rubble, so don't eye her too much or your might get clubbed by her now-husband, Bamm Bamm.

12. She-Ra: Princess of Power – She-Ra
Another addition to the list for those of us who grew up in the 80s is She-Ra: Princess of Power. She-Ra is the original 80s blonde bombshell—admit it, you loved her. She was originally designed to appeal to the young female audience that He-Man never captured, but ended up—unsurprisingly--appealing to the boys more than the girls. The blonde bombshell is not only tough as nails while in her alter-ego form, she is also the Princess of Adora in her unaltered ego form. As a bonus: if you somehow managed to tie-down She-Ra and put a ring on it, He-Man would be your brother in law.

11. Cheetara – Thundercats
Thunder ho! If you were alive in the 80s you likely lusted after the flexible feline Cheetara, of the Thunder Cats. Despite the orange-leotard one-piece this foxy feline is no cougar; she's half lady, half cheetah, and fully ready to pounce. Rawr. Thankfully her creators put the Thunder Cats logo right on her bosom, giving you ample opportunity to leer.

10. Storm – X-Men
Marvel Comics' Storm was so sexy the only woman they could think to cast in the movie was Halle Berry. This white-haired African goddess is possibly the fittest lady on this list with muscle tone generally reserved for athletes and movie stars. Storm's physical sexiness is compounded by her black magic and combat skills, and her ability to control the weather. Storm starred in many of the Marvel Comics' books, TV series, films and video games and even led the X-Men at times. Of course none of the men seem to have a problem with taking orders from the leather-clad beauty.

9. Lois Griffin – Family Guy 
Lois Griffin has a serious Madonna-and-the-whore complex as a loving, level-headed mother and not-so-secret nympho ginger vixen. Behind her rather common-looking matronly facade Lois hides a banging body and smoldering sexuality, a true MILF through and through. Not since Betty Rubble in the 60s have men felt so right to lust after the mom next door.

8. Princess Jasmine – Aladdin
Sultry Princess Jasmine...she's exotic, curvalicious, rebellious, ballsy and owns a tiger. Oh and she's as richer than a Saudi oil sheik. This Arabian stunner is both a princess of Disney and of mythical Agrabah. But guys, you better have a magic carpet and genie because it takes a lot to get this babe's attention. The best part about this sexy spoiled princess: she loves bad boys. 


7. Wonder Woman -- Justice League 

Wonder Woman, she's hot, she's tough, she owns a jet. This warrior Princess of the Amazon doesn't need her eye-popping bodice and bulletproof bracelets to lasso our attention (although it sure doesn't hurt). If her flowing locks and rockin' bod isn't enough for you, her super-stamina is enough to speed any man's heart rate, but watch out guys she's an expert in hand-to-hand combat and tactical warfare—oh and her tiara is projectile. Wonder Woman must have an effect on male heart rates because her creator, psychologist William Marston, also invented the systolic blood pressure test. Wonder Woman's prowess is endless and her image and story inspired many other comic book vixens, including Zealot and Promethea.

6. Tinker Bell – Peter Pan  
She's curvy, she's cute—and innocent-looking to boot—but don't let her sweetheart look fool you, Tinker Bell is an ill-tempered, spoiled, jealous and often vindictive little tart...everything that drives the (Lost) boys wild. Between her pouty smile, inquisitive eyes and super-short fairy dress there isn't much explanation needed as to why she rounds-off our top 5. When Disney animator Marc Davis created the iconic Ms. Bell he envisioned an attractive young doe-eyed blonde, who had legs that went on for days, then used actress Margaret Kerry's quirky facial expressions to bring the character to life. Some critics have complained that the character is far too sexy for Disney, but we respectfully disagree. So, next time your three year-old pops in Peter Pan, for the 1,000th time, pay close attention to Tink—you might just see her in a different light. For the lewd-at-heart, pay close attention to her backside because you might just start a sing-along to Sir Mixalot's Baby Got Back.



5. Lara Croft – Tomb Raider

It will become apparent on this list that only the sexiest original cartoon characters get portrayed on screen by Hollywood's hottest starlets, and Lara Croft is no exception. Lara, played on screen by Angelina Jolie, is the only video game-inspired lola to make this list , and its no wonder; Lara was not only the first sex symbol in video games but also the first sexy video game icon to be accepted as a mainstream sex symbol. Lara's tight tomb-raiding shorts, calf-high boots and rock-climber's physique give the character an uber-sexy look that is unbecoming of a lord's daughter. This treasure-hunting chick carries constant artillery and is fluent in a multitude of languages. It's no wonder that rumors persisted for years that there was a nude cheat code on the game—horny gamers just couldn't give up the dream. A few of them even lived the dream after creating clothing-removing software patches for the PC game release.

4. Betty Boop
The sexy lil' flapper Betty Boop has stood the test of time and continues to be the vivacious vixen that we have all come to know and love. Betty's flirtatious wink has made her a household name since her creation by Max Fleischer and Grim Natwick back in the 1930s. When Betty was first created she was TOO sexy for her eager public and Fleischer Studios were forced to tone down her sex appeal (although her sexy outfit was restored to its original bawdy glory later). Her risque burlesque outfits leave just enough to the imagination to inspire men's fantasies around the world, with her skimpy bodice-lined dresses, high heels and garter. Throughout the Talkatoons series not even inanimate objects were immune to her feminine wiles and she continually had to fend off men and even inanimate objects. Despite being (the first) highly-sexualized cartoon character this liberationist leading lady always held her own with her classic 'Boop-oop-a-doop' style and grace. Betty Boop continues to not only be immortalized but downright fetishized, especially by her fan base, who are known as Boop-o-philes. Fun Facts: it is rumored that Marilyn Monroe stole her signature move (you know the one—with the white dress standing atop a blustery grate) from Betty Boop, and Jean-Paul Sartre searched tirelessly all over Paris searching out Betty's films.

3. Red Hot Riding Hood
Red Hot Riding Hood, or 'Red' as she's known to her friends, is Tex Avery's little lolita. Red is another amalgamated character based on classic Hollywood pin-up types like Betty Grable, Lena Horne, Katharine Hepburn and other classic starlets. Red's sex appeal is so timeless that even decades later she was the inspiration for other sexy cartoon babes, like our #1 girl, Jessica Rabbit. Red was so jaw-dropping that her vivacious moves inspired the classic lewd response made famous by Red's co-star Wolfie, who upon seeing red goes wild with lust, making the now-classic "boing" sound with accompanying eye-popping and jaw-dropping (this move was mimicked time and time again, including by Jim Carey's character in The Mask). Red was so steamy that her first TV releases were banned. Red's proud animator, Preston Blair, once said that Red inspired "one of the greatest compliments I have ever received in my life. It happened on the second or third 'Red' picture. Somebody, at night, stole several of the 'Red' cels right off the camera stand before the cameraman had a chance to photograph them--'Red' was worth stealing—wow!".

2. Holli Would – Coolworld   
Holli Would is one of the more obscure references on this list as she only ever appeared in cult-film Cool World—but with a bodacious body like this, accompanied by the sultry voice of Kim Basinger, we couldn't resist. She's a modern (and blonde) version of Jessica Rabbit with—if it's possible—an even sexier dress. Super hot...if you like that Kim Basinger-meets-Pamela Anderson-meets-Jessica Rabbit kind of look. She even one-ups Jessica Rabbit by being one of the few cartoon characters in history to ever be censored (although the original, book-version of Jessica likely would have been too). This insulting temptress uses an alluring push-pull kind of sexy with lines like "pencil dick" and "I guess you can't think and drive at the same time, huh?". Her bodacious body is perfectly accented with an overall oozing of sex appeal. She must be hot because after all, she scored Brad Pitt, despite being fictional.

1. 
Jessica Rabbit – Who Framed Roger Rabbit
Who can forget Jessica Rabbit slinking around the nightclub in Who Framed Roger Rabbit in that va-va-va-voom red dress. This legs-up-to-her-neck fiery temptress is too hot to handle—which might be a good thing since this sultry star is already taken, by long-time hubby Roger Rabbit (we don't get it either). It's not a surprise that Jessica Rabbit stole the top spot on our list, as her devilish good looks were created with inspiration from Hollywood's classic sexy starlets: Tex Avery's Red, Lauren Bacall, Rita Hayworth AND Veronica Lake. And ladies—if there are any ladies reading this—don't hate Jessica for her sultry ways, as she says herself, "I'm not bad, I'm just drawn that way."
Too see the Top 25 LEAST-Sexy Cartoon Chicks of All Time, click here.