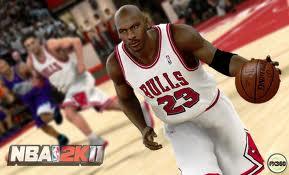 I interviewed Jerson Sapida a producer at 2K Sports who has been working on the NBA 2K series since its early years on Xbox and PS2. I asked him his thoughts on making it as a producer for a sports development studio and his career experiences.
Marion Dreo: What's a typical day for a producer at a sports developer?
Jerson Sapida: It depends on when we are in the development process. Let's start with the design phase: after we have shipped the previous year's game and are starting on next year's iteration. During this period, we hold a lot of meetings to hash out ideas from the team. Before that meeting takes place, however, your day is spent creating mini-design proposals outlining what you want to see in the game. It doesn't have to be fully detailed, but just enough to give others an idea of what the overall vision is. This is where good writing skills come in handy. You want your design to easily come through to anyone who isn't even familiar with the game. Sometimes, I even create visual mocks so that I can show the rest of the team what I picture in my head for the feature I'm proposing. I also meet with other producers to share ideas and have a little one-on-one creative conversation (you'd be surprised how many good ideas come from this). As the meeting takes place, we bring our list of items, notes about features we wanted to get in from last year but didn't get a chance to (perhaps because of time or implementation hurdles), fan feedback and wish list, and any other new ideas never talked about before. This is where everyone gets a chance to make a sales pitch in front of the team. Why is this feature necessary? What makes it fun? This process takes place a number of times a week, for several weeks. Eventually after numerous meetings, the good ideas float to the top and we end up with our final features list that is ready for implementation.
During the actual implementation phase, your schedule gets a little bit more predictable on a daily basis since you already have the features defined along with the design. Meetings take place on a regular basis to keep the team up to speed on a given feature. We talk about what each person is working on, the status of his/her tasks, what assets are still yet to be delivered, and what's left yet to be implemented. This is an important part of development. The more your engineers and producers know about what each side is working on, the less problems you'll run into later on down the road. It is usually the producer's job to set up such meetings to keep the team on the page. A producer would also spend his time closely working with an engineer during implementation and for any design questions. It's our job to ensure that there are no misinterpretations on the design, answer any questions they might have, as well as help the engineers out in any way possible. Once an engineer has completed part of a feature's system, it's now the producer's job to take over and handle the rest – this could mean putting in the data (animation, sound, text, etc.), adding/changing the tunable values, and testing it in the game to make sure that it works. Any issues or bugs in the system would then be reported back to the engineer for a fix, and the producer gets it back for further testing and tuning. This cycle repeats for each feature/system to be implemented.
MD: What is the hardest part of working at a sports developer?
JS: Time. More specifically, crunch time. You could say crunch time is always a given in any game development studio, which it is. What's different for us is that it's a yearly occurrence. Since our game comes out at roughly the same time each year, we have an immovable deadline that has to be met (or else we face strict penalties for missing the ship date). As that deadline gets closer and closer, the work hours get longer and longer. You start coming in on weekends, and 14 to 16 hour workdays are not uncommon, especially when we near our submission dates (when we have to send our title to Microsoft and Sony for approval). Bugs are coming in from our quality assurance department, and at the same time, we have our own internal list of fixes and improvements (tuning and balancing) that we want to address before ship. You're basically putting out fires on a daily basis to get your game as bug-free as possible and fun to play at the same time.
MD: How much of an influence do fan comments make in each revision of the game?
JS: Fan comments and feedback matter a lot and something we constantly consider and talk about in the design process for the next iteration of the game. After all, if a given feature or mechanic isn't well received by the majority of your user base, then something is definitely wrong with the implementation and that needs to get addressed. We find out what the gripes are and where we fell short of expectations and try to improve upon that. Sports games, specifically those that come out on a yearly basis, have this luxury of constantly evolving and improving in such a short time. We want to represent the sport as true and as close to real-life as possible, and fan feedback play a major part in that. In a way, they can be (and are) part of the design process if they are vocal enough.
Personally, I make it as part of my daily routine to stay in tune with our fans on a daily basis. I do this by visiting various forum sites, watching YouTube commentaries and fan videos, Twitter feeds, gaming websites, you name it.
MD: What should one study in school to help them prepare for a producer job at a sports game developer?
JS: If your goal is to be a producer my suggestion would be to focus on the following: Math (Algebra, Calculus, and Trigonometry), English and Communications, and some computer classes such as Computer Science or Software Engineering. Since sports development deals with software and software involves code, having a good grasp of computers and engineering is vital. It doesn't have to be in such a high level as software engineers, but having at least a broad knowledge base on computers would help you go a long way. I also mentioned Math because you will be dealing with numbers, formulas, angles, and tables. Pretty much the entire game is driven by numbers. How often a player gets injured, how many times it takes to do the same move before you start failing, and even down to how much energy should you lose when using turbo, it's all driven by some formula under the hood that you will need to come up with and tune. And lastly, one must have good writing and communication skills. A producer/designer writes up design documents that need to be very detailed from top to bottom. These documents need to be very easy to understand, even to a person with no knowledge of what you're working on. It's very important because your design document will be used as a blueprint to build the game. If it doesn't clearly spell out everything, it will be prone to misinterpretation and eventually poor implementation. Communication skills are also vital because you will be working with many other individuals (artists, engineers, producers, and marketing staff) throughout the project. One needs to be verbal and can communicate ideas well to the rest of the team.
MD: What are the best tips you can give a student looking to make it into a sports developer?
JS: Work hard, be passionate, and stay dedicated. There are many paths you can take to make it in the industry. Some are lucky enough to be hired right out of college, while others can start out from outside development such as quality assurance. You can also try an internship job to get your foot in the door. Contact the human resource department of the studio you're interested in. Whatever that path may be, the key to making it is to always give 100% and always remember what your goal is. Passion and dedication have to be there. If you don't love what you do, it will eventually show through in your work and you won't last long in the industry.