What does a 3D modeler do? Where does a 3D modeler work? ACR takes a look:
About 3D Modelers
According to the Bureau of Labor Statistics' Occupational Outlook Quarterly, 3D modelers build 3D characters and environments that are based on the concept art. To create the models' surfaces or skins, they paint and wrap 2D textures on a digital frame. Modelers also create character skeletons, which animators then control. Modeling is performed using a variety of programs such as Maya, 3DS Max, Pixar's RenderMan, POV-Ray, and many others.
3D Modeler Jobs
3D modelers create characters and environments for video games and 3D movies as well as images and modeling for websites, graphic designs, animation, film effects, simulations, broadcast design, special effects, characters and props for film, television effects, CD-Rom design, and location-based entertainment. These multi-talented professionals also create images/models for geologists, architects, scientists, engineers, healthcare agencies, and more.
3D modelers work in film and video production studios, game design companies, advertising and graphic design firms, web design firms, software companies, architecture firms, laboratories (both science and medical), colleges and universities, product design firms, and manufacturing firms (retail, home, tools, etc.). Modelers also work in aerospace and for environmental agencies, automotive companies, retail firms, government agencies, crime labs (forensics), interior design firms, building technology firms, real estate companies, and many others.
Schools to Consider:

Request info

Selected Campus Locations:

Selected Programs: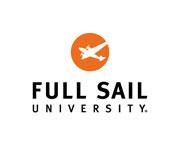 Request info

Selected Campus Locations:
3D Modeler Salaries
Glassdoor reports that 3D modelers average around $68,645 per year. Salaries may vary greatly by company, geographic location, experience, education, and more. For example, a 3D modeler working at California-based DreamWorks Animation may earn as much as $100,000 per year, while a modeler working at a smaller company, such as Georgia-based Kiz Toys may earn as little as $40,000 per year. 
Many 3D modelers are self-employed, so salaries for these individuals vary greatly. Well-established freelancers can earn more than salaried artists, while others who are just starting out may only charge a nominal fee while gaining experience. This means, earnings for entry-level self-employed modelers may be much less than other designers, but this is only temporary as talented artists tend to advance on the pay scale quickly.   
Becoming a 3D Modeler
3D modelers must have advanced math and computer skills. Other skills may be required depending on where the 3D modeler works. For example, 3D modelers in the film or video game industry must have above average creative and design skills, while 3D modelers in scientific fields may have a strong background in any given area of science.
The major and concentration area you choose will depend entirely on the field you wish to enter. For example, if you are interested in becoming a 3D modeler in the game industry, consider majoring in game design. If you are interested in becoming a 3D modeler in a science-related field, consider majoring in physics with a modeling focus. There are literally dozens of majors and minors to choose from, so there is no need to limit yourself. Just a few options include:
Computer Games Development
Computer Graphics and Motion Picture Technology
Computer Graphics Software Development
Computer Science
Data Visualization and Development
Game Design
Game Programming
Interactive Media
Visual Computing
Media and Cinema Studies
Speak with a career counselor at the college you are considering to make sure you are enrolling in the right program for your career path. If you do not know which colleges are best for your career path, look into art and design schools, technical colleges, career colleges, or traditional colleges with popular art & design, technology, and mathematics programs.
Job Trends for 3D Modelers
3D modeling is a highly specialized field. As such, there is a high demand for 3D modelers in all industries. According to the Bureau of Labor Statistics, depending on the specialization, employment in this field is expected to grow anywhere from eight to 14 percent through 2018. For example, 3D artists/modelers working in the entertainment industry can expect employment growth of 14 percent, while those working in illustration can expect an increase of nine percent.
According to a number of career websites, the demand for 3D modelers to create models for research and development purposes is high. So, career opportunities in the medical, architecture, engineering, chemistry and geology fields are plentiful.
Awesome Animation Fact: In 1979, a group of computing students at the New York Institute of Technology began making The Works, which would have been the world's first film made entirely from computer animation. However, according to Computer Science for Fun (published by Queen Mary, University of London), script and technology problems forced the students to abandon the project  and the distinction eventually went to Toy Story—more than  fifteen years later.