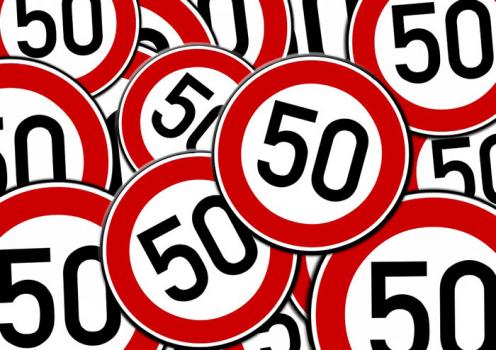 So you've decided to turn the permanent dents in your thumbs from game controller buttons into a career? Well played sir (or ma'am), well played. 

The world of video game design however is more cut-throat than Resident Evil, so you'll need some help to navigate that world. And where do you find that help? In resources. Oodles and oodles of resources, because as it turns out video gamers and designers aren't the introverted shut-ins the public persona portrays them to be. Nope, they are quite motivated and organized (on the internet) and have created throngs of websites, tutorials, how-to's, forums, conferences and associations—and we've put 50 of the best ones together into a handy, bookmarkable list:

 
50. BlackGolem
This blog from a one-man game development company is worth checking out. It has a great, yet simple design and honest opinions. His easy to read articles contain tangible, relevant advice with titles including: Risk Reduction in Game Development, Game Dev Newbie Tips - Chapter 1-4 and How to Find Fitting 3rd Party Software.
49. SocialGamesObserver
While this site is obviously geared towards social gaming, game developers in other arenas would do well to pay some attention to it as well. SocialGamesObserver offer excellent analysis and advice on the social-gaming revolution as well as how to attract and engage users. Their focus is on the European and emerging markets but the advice is fairly universal—also, it never hurts to know what the rest of the globe is up to. SGO is part of the Observer Network, which operates other handy sites too, including: AppStats and PaymentObserver.
48. The Koalition
Leading the ghetto gaming revolution is The Koalition, a site that is the authority where hip hop intersects with the gaming industry. This site caters to the urban gamer with reviews of rather macho-esque games, reviews, trailers and en vogue hardware and software. It has a different vibe than most of the gaming sites out there, with an aggressive kind of cool.
47. Indie Games
Not all games are Call of Duty-record bound. Indie games are not only gaining in popularity, but indie is also the level that you are likely to start off on when you take the game-dev entrepreneurial route. Become a follower of IndieGames and you might just learn to appreciate, create and market fun-for-just-a-short-while style games.
46. ChrisHecker
Chris Hecker is an insightful game designer and programmer who somehow finds the time to blog about it. And while there are thousands upon thousands of gamer blogs out there, Chris is the real deal. He's too legit to quit; his opinions are magically insightful. Here you'll find articles under  design, lectures, physics, math, programming, games, graphics, sample code and opinions umbrellas. You'll likely find yourself nodding your head in agreement to most of the posts, with a few ah-ha moments in between.
45. 8BitHorse
8BitHorse is a great website for 2D enthusiasts who want to break into the non-dimensional world of 2D game design. These guys take their 2D seriously though, and they do it with style not generally known within the 2D realm. For great tips n' tricks on how to make good-looking, well-crafted 2D games check out their site every once in a while. 
44. SignificantBits
Best Of
The "Best Of" section of SignificantBits offers a great array of game design and programming advice that is actually useful. The rest of their posts are quite good as well, even if they don't make the "best of" series. The site contains helpful titles like, A Layman's Guide to Projection in Videogames, Super Mario Bros 3 Level Design Lessons and Framerates Matter.
43. Sloperama
Sloperama is a massive database of game design FAQs that covers just about everything you will need to know on your road to becoming a professional game designer. This could become one of your most valued resources--if you can get past the shoddy web design. Topics range from Design Career Preparation and The Job Application to Game Submission and Barrier Breaking. They even have a section on applying to jobs over long distances.
42. No Twinkie Database
Think of the No Twinkie Database as a bunch of game design how-to's in reverse. They tell you very explicitly what NOT to do (although within that negative advice is positive advice about how to do things properly). This site doesn't produce regular content but it will take you a long while to get through all the stuff they've already got. Their topics include: Bad Design Practice, Bad Conceptual Design, Conceptual Non Sequiturs, Bad Gameplay Design, Bad Game Mechanics and Balancing, Configuration Problems, Save-Game Issues, Bad Programming, Bad Level Design or Progression and Bad Content. No Twinkie also has some bad-ass industry links.
41. AiGameDev
AI geeks will go gaga for AiGameDev, a website by developers for developers. It has tons of relevant content in the form of articles, blog entries and advice on coding and game design techniques within the world of AI.
Pages