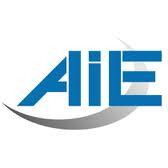 Degrees Offered:
Advanced Diploma of Professional Game Development - Game Art & Design
Advanced Diploma of Professional Game Development - Game Programming
Advanced Diploma of Screen and Media - 3D Animation & Visual F/X
Tuition Information :
2013-2014 Tuition: $16,000 for one year
2014-2015 Tuition: $16,500 for one year
Contact Information:
Academy of Interactive Entertainment - Seattle
305 Harrison Street, Suite 405
Seattle, WA 98109
206-428-6350
Academy of Interactive Entertainment - Lafayette
537 Cajundome Boulevard, Suite 211
Lafayette, LA 70506
337-456-1848
www.theaie.us
[email protected]
Program Description:
The Academy of Interactive Entertainment (AIE) is one of the world's oldest educators in the digital media industry. Founded in 1996 in Australia, AIE was created to grow the games industry and has expanded to include three campuses in Australia, and two international campuses in the United States.
AIE's programs are designed to prepare students for successful careers in the animation and gaming industries. The programs are intensive, two-year programs that use project-based curriculums built around industry needs. Faculty are industry-experienced as well.
Animation and Game Art students learn the foundations of traditional animation before moving into 2D and 3D computer animation. They use software such as Toon Boom Studio, Maya, and ZBrush. Students develop specialties in skills like modeling, rigging, or animation, while honing more specific techniques in level design, user interface design, and more.
Game Programming students work on building games from the back end. They become experts in programming languages like C# and C++, and work on programming for graphics, artificial intelligence, networking, and more.
All students benefit from small classes and a studio-style classroom environment that simulates real studios. They form teams to create their own games or short films from start to finish, and work toward building portfolios and showreels that they can take to interviews.
Please contact us to learn more about scholarships and financial aid options.
Number of Full-Time Faculty Members: 3
Number of Part-Time or Adjunct Faculty Members or Instructors : 1
Number of Students Enrolled in Program(s):
3D Animation, Visual F/X, Game Art & Design: 15 students
Game Programming: 12 students