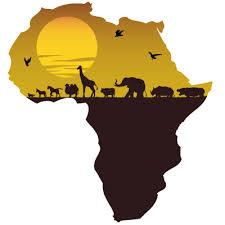 What are the Best Animation Schools in South Africa?
The Best Animation Schools in South Africa

| School | City |
| --- | --- |
| Center for Fine Art Animation and Design (CFAD) | Cape Town |
| City Varsity Film, TV and Multimedia School | Cape Town |
| Friends of Design - Academy of Digital Arts | Cape Town |
| SAE Institute | Cape Town |
| The Animation School | Cape Town & Johannesburg |
| The National Electronic Media Institute of South Africa (NEMISA) | Johannesburg |
What is Africa's Emerging Animation Scene All About?
Africa might not be the first place that comes to mind when you think about animation, but it soon might be. According to Eugene Ramirez of Zimbabwe-based YouNeek Studios, "South Africa has seen the emergence of some of the largest animation studios on the continent." Among them are Luma, STRIKA Entertainment, and Triggerfish Studios — "Africa's answer to DreamWorks, Disney, and Pixar," says Forbes.
The Cape Town-based animation studio released South Africa's first full-length animated feature film Zambezia in 2012. The English-language film has been screened in theaters in more than 50 countries and the studio signed a distribution deal with Sony for rights in English-speaking territories. Triggerfish also produced Khumba, Stick Man, and Revolting Rhymes and the studios Story Lab was supported by Disney. 
Cape Town-based STRIKA Entertainment produced the successful Super Strikers television series. The show was purchased by France TV in 2014, after being the number one animated series in South Africa. The series has aired across different markets within Africa and beyond. Johannesburg-based Luma Animation specializes in animation, 3D, VFX, CG, TV commercials, characters, and character animation. The studio has produced animations for Dole, Ford, MBT Petroleum, and Mercedes-Benz. 
What are the Best Animation Schools in South Africa?
Though FrLuma, STRIKA Entertainment, and Triggerfish Studios easily lead the pack, the buck doesn't stop there. "South Africa's educational system has embraced new media and animation," says Ramirez, so a number of Universities in the region now provide opportunities for students to major in animation. The system has also helped launch stand-alone animation schools such as The Animation School in Cape Town and Johannesburg, the National Electronic Media Institute of South Africa (NEMISA) in Johannesburg, and the Center for Fine Art Animation and Design (CFAD) in Cape Town. And in 2008, SAE Institute opened a Cape Town campus based on the developing animation industry here and the Mother City's status as the creative capital of the continent. 
What are the Types of Animation Job Opportunities in South Africa? 
The growth of quality animation programs in Africa has created a considerable crop of talented animators who are helping the animation market grow "exponentially" in South Africa. Ivory Coast and Nigeria seem to be blossoming as well. 
Graduates of animation programs in Africa have gone on to create small, private production studios across the continent with teams of two to ten people working on hundreds of projects in the areas of television and film, advertising, marketing, games, mobile apps, and more. A few examples include Zimbabwe-based Nafuna TV and MakAnimation, Egypt-based Deadline Studios, Nigeria-based Sporedust, and Nairobi-based Fatboy Animations. 
Schools to Consider:
In a recent BBC article about Fatboy Animations, the news agency reported that, "Africa could one day produce popular animated movies to compete with American blockbusters. The growth of information technology means Africans are learning skills that have piqued the interest of the big studios - and Hollywood now regularly chooses locations on the continent to shoot films." 
What Does the Future of the African Animation Industry Look Like?
The African animation industry has plenty of supporters who are dedicated to helping it grow. In an IDG Connect article, Chibudu Nyiro, Director and Marketing Manager of Ambience Media, explained that the aim of his company was to redefine the animation and gaming industry in the region. "Animation is a growing industry in East Africa right now," he said. "If you look at the guys who are big right now [these] are people that started in 2007 and 2008." 
Like with any emerging scene, there will always be hurdles to overcome. The technology, equipment, and time that it takes to create animation are incredibly expensive. This presents many challenges for startups—even those with serious funding. This hasn't deterred the numerous studios that have been producing high-quality 2D and 3D animation over the last 10 years or so. Nor has it stopped heavy hitters such as Disney from collaborating on various projects here. As examples like these continue to flourish, others will surely follow. 
Sources 
"Embracing Animation in Africa." BBC News. BBC, 01 Sept. 2014. Web. 08 Mar. 2017. 
"Luma Animation." LinkedIn. LinkedIn, n.d. Web. 08 Mar. 2017. 
Luma Animation. Luma Animation Studio, n.d. Web. 
Matinde, Vincent. "Africa: The Animation Industry Is Sprouting." IDG Connect. IDG Connect Ltd, 01 Aug. 2014. Web. 08 Mar. 2017. 
"Nairobi 'Fatboy' Takes on Hollywood with Animation Firm." BBC News. BBC, 14 Nov. 2014. Web. 08 Mar. 2017. 
Nsehe, Mfonobong. "Meet The Man Behind Triggerfish, Africa's Answer To DreamWorks, Disney And Pixar." Forbes. Forbes Magazine, 01 Oct. 2012. Web. 08 Mar. 2017. 
Ramirez, Eugene. "How Africa's Small Animation Studio Format Compares To Japans Early Anime Studios." YouNeek Studios. YouNeek Studios, 22 June 2015. Web. 08 Mar. 2017. 
Strika.com. STRIKA Entertainment, 2012. Web. 08 Mar. 2017.
"Supa Strikas (TV Series 2008– )." IMDb. IMDb.com, An Amazon Company, n.d. Web. 08 Mar. 2017.