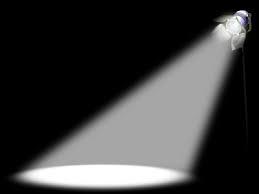 Just about every degree program available offers the opportunity to enhance the degree by adding a minor, concentration or electives to match students' career goals. For example, students interested in cinema and computer animation rather than traditional animation might choose a degree in Cinema Art and Science with a Concentration in Animation.
Other enhanced options run the gamut from Animation and Game Art, Studio Art/Animation, and Animation and Advertising to Animation/Illustration, Animation and Visual Effects, and one to watch—Electronic Art and Animation.    
Electronic Art and Animation programs combine animation study with the exploration of new media technologies. Students will create animated projects and experiment with areas such as Internet and Web-based artmaking, physical computing, media production, multimedia design, interactive new media, and human computer interface design, to name a few. Course titles will vary by school, but students in a typical Electronic Art and Animation program may take courses such as: 
3D Animation
Animation
Art & Technology
Cinematography and Editing
Collaboration in Electronic Arts
Computer Animation
Digital Media and Internet-based Art
Digital Photography
Digital Tools for Animation
Drawing
Electronic Media & Culture
Experimental Video
Interactive Media
Motion Graphics
Painting
Stop Motion 
Because graduates of the program develop a varied skill set, career options are plentiful. A few include computer animation, traditional animation, 3D graphics, effects animation, multimedia development, character animation, web design, visual art, computer graphics, and job titles such as film and video editor, scene artist, stop motion animator, texture/background artist, storyboard artist, visual effects/compositing artist, digital artist, editor/digital media, and editor, digital media advertising to name a few. 
While some schools offer a solid degree in Electronic Art and Animation, others might offer either (or both) areas as a concentration, specialization, track, focus, emphasis, minor or certificate. Still, others allow students to customize their own focus by choosing from variety of electives. The options are endless. 
If you are interested in earning a degree in Electronic Art and Animation, the following list of schools will help you get started: 
Ramapo College of New Jersey (RCNJ), Mahwah, New Jersey
BA Visual Arts/Electronic Art and Animation Concentration
Rensselaer Polytechnic Institute (RPI), Troy, New York<
BS Electronic Arts (EART)/Visual Arts and Animation Track
BS EMAC (Electronic Media, Arts, and Communication) with heavy Digital Art and Animation coursework 
Missouri State University, Springfield, Missouri
BS Electronic Arts/Computer Animation Track 
Bard College, Annandale-on-Hudson, New York
BA Film and Electronic Arts, Animation Study Area 
University of Cincinnati Blue Ash College (UC Blue Ash College), Blue Ash, Ohio
Associate in Electronic Media Technology with an Animation Certificate 
Colorado State University (CSU), Fort Collins, Colorado
BA, BFA in Studio, Electronic Art Concentration (Experimental Video and Animation Techniques) 
University of South Florida (USF), Tampa, Florida
BA, BFA Studio Art/Video, Animation, and Digital Arts (Digital Video and Electronic Arts) 
California State University Long Beach (CSULB), Long Beach, California
BFA Art, Option in Illustration - Animation Track, Minor in Film and Electronic Arts
Ball State University (BSU), Muncie, Indiana
BFA, MFA, Emphasis Animation, (students may choose electives from the Intermedia Art Specialization) 
California State University East Bay (Cal State East Bay), Hayward, California
BA, BFA Art, Multimedia Option (Electronic Art), with required Animation coursework
Employment Outlook and Salaries for Multimedia Artists and Animators 
The 2015 median pay for Multimedia Artists and Animators was $63,970 per year ($30.76 per hour). Some entry-level positions averaged less than $36,930, while the highest 10 percent of earners averaged more than $113,600. 
In 2014, this group held 64,400 jobs and a little more than one-half of these artists were self-employed. It is important to note that "Independent Artists, Writers and Performers" averaged $73,080 in 2015, which is the second highest paying industry for Multimedia Artists and Animators. At $73,270 in 2015, the Motion Picture and Video Industries offered the highest average salary. 
The job outlook for Multimedia Artists and Animators looks as good as earning potential, with an expected employment change of 6% (3,900 new jobs) for the 2014-2015 decade. This is as fast as average for all occupations. The states with the highest employment level in this occupation are California, Georgia, New York, Texas, and Washington. Besides having the highest employment level, California is the top paying state for Multimedia Artists and Animators. In 2015, artists in the state averaged $82,810. 
Sources 
"Multimedia Artists and Animators." Occupational Outlook Handbook, 2016-17 Edition. U.S. Bureau of Labor Statistics, 17 Dec. 2015. Web. 20 Feb. 2017.