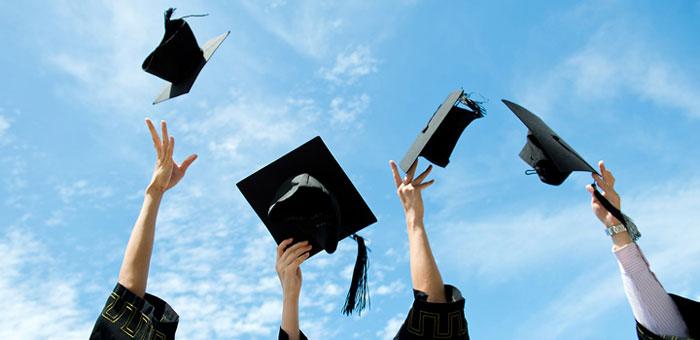 What Can You Do With a Degree in Animation?
What Does Animation Mean?
Animation has been around since the early 1900s when it was used to create classic animated films such as Humorous Phases of Funny Faces (1906, considered the first example of animation) and The Haunted Hotel (1907). Traditional animation is the process of simulating movement by displaying a series of frames or pictures. In addition to traditional animation, other common types of animation include stop motion (clay animation, puppet animation) and computer animation (2D, 3D). Less common types of animation include sand animation, erasure animation, and pinscreen animation.
Coursework for Animation Programs
Art schools, technical schools, and many traditional colleges offer animation degree programs. Some programs are broad while others offer focus areas from film & video to visual effects to game production. Students may choose to enroll in a B.A., B.S., M.A. or M.F.A. program.
If you are interested in a career in animation creativity is a must. Drawing, storytelling, advanced computer skills, and advanced knowledge of common programs used in the industry are equally as important. Maya, Lightwave, 3D Studio Max, Macromedia Flash, Illustrator and Photoshop are the top programs in the industry. Fortunately, a typical animation degree program requires successful completion of coursework in all areas mentioned. In addition, students have the opportunity to sharpen these skills through workshops and an optional (but highly recommended) internship.
Animation students will take required courses such as Visual Design, Animation, 3D Animation, History of Animation, History of Cinema, Screenwriting, Illustration, Editing, Figure Drawing, 3D Design and Modeling, Motion Graphics, Hand-Drawn Animation, Digital Cinema Production, Storyboarding and Narrative Development, and Digital Sound Design. Students are also required to complete liberal studies coursework in the areas such as math, English, art, and science.
Programs to Consider:
Selected Campus Locations:

Animation Career Review Rankings:
Top 50 Nationally for Animation (#27) - 2019
Top 50 Nationally for Game Design (#24) - 2019
Top 10 in Florida for Graphic Design (#4) - 2019
Selected Campus Locations:

Selected Programs:

Animation Career Review Rankings:
Top 50 Nationally for Animation (#21) - 2019
Top 50 Nationally for Game Design (#28) - 2019
Top 40 Nationally for Illustration (#40) - 2019
Selected Campus Locations:
What Can I do with a Degree in Animation?
There are many career options for talented artists that hold a degree in animation. Many animators choose to work in animated feature films, gaming, TV series animation, commercials, documentaries, or visual effects. Others may choose to work in architecture, aerospace, engineering, the medical field, forensic, and home building and design.
In the gaming and entertainment industries, job titles include animator, 3D animator, 2D animator, environments designer, storyboard artist, storyboard supervisor, character designer, concept artist, visual effects artist, layout artist, art director, production designer, scriptwriter, producer, and director.