What does a Animation Director do? Where does a Animation Director  work? ACR takes a look:
About Animation Directors
Animation directors recruit and coordinate animation teams. They lead each team from the beginning to the end of any given animated production. Animation directors have a tremendous amount of experience in the art and animation industry. Because of they have advanced skills and years of experience in the field, animation directors are among the most sought after professionals in the animation industry. 
Animation Director Jobs
In addition to recruiting, coordinating and managing animation teams, animation directors work with the director (the person that manages the production overall) by interpreting briefs and communicating them to the animation team. During the production process, animation directors review all work produced by animators and assistants. They answer to the production department on longer projects regarding schedule, budget, and output. It is the animation directors job to make sure the creative desires and production requirements are met, which means, the animation director must be able to negotiate with both departments to reach the best agreement for the good of the production.
Animation directors work in a variety of settings including animation studios, television production studios, film production studios, gaming companies, and advertising agencies. Some animation directors work on a project to project basis as independent contractors.
Animation Schools to Consider: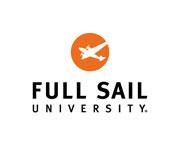 Request info
Selected Campus Locations:
Top 50 Nationally for Animation (#27) - 2019
Top 50 Nationally for Game Design (#24) - 2019
Top 10 in Florida for Graphic Design (#4) - 2019

Request info
Selected Campus Locations:
Top 50 Nationally for Animation (#21) - 2019
Top 50 Nationally for Game Design (#28) - 2019
Top 40 Nationally for Illustration (#40) - 2019
Animation Director Salaries
According to the Bureau of Labor Statistics, the median annual wage for animation directors (producers and directors) is $71,350. The lowest 10 percent average less than $32,080 per year, and the top 10 percent average more than $187,200 per year. At $126,910, independent directors earn the highest average annual salary in the entertainment industry, followed by California-based directors ($122,210), New York-based directors ($113,060), and directors working in the motion picture and video industries ($94,110). 
Becoming a Animation Director
Animation director is one of the highest positions in the animation industry. Talent, creativity, and management ability are essential, as well as a bachelors or master's degree in animation and/or film. The right degree, talent, and management ability are just the beginning. Animation directors usually have a minimum of five to seven years' experience in the industry before advancing to this position. Because they must be familiar with how all departments work, animators on the path to becoming animation directors will likely perform tasks in all departments ranging from in-betweener to entry-level animator and up.
Job Trends for Animation Directors
Employment for directors and producers is expected to grow three percent for the 2012-2022 decade. The workforce currently consists of more than 103,500 artists. By 2022, this figure will increase to 106,400. According to the Bureau of Labor Statistics, "job growth in the motion picture and video industries is expected to stem from strong demand from the public for more movies and television shows, as well as an increased demand from foreign audiences for U.S.-produced films." In addition, rapid growth in delivery formats such as mobile and online TV will lead to more work opportunities for producers and directors.
Awesome Animation Fact: Metro-Goldwyn-Mayer (MGM) was one of the earliest promoters of animated films. Two of their in-house animators—icons William Hanna and Joseph Barbera, launched the Tom and Jerry films in 1940. The now famous films won a whopping five Academy Awards. Later, the duo created a considerable collection of characters that went on to become some of the world's most recognized animated figures. Just a few include the Flintstones, Scooby Doo, the Jetsons, and the Smurfs. - Encyclopedia.com