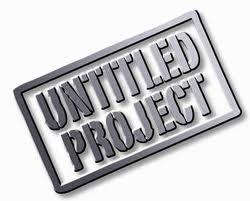 Undoubtedly the ridiculously-long hours worked by animators take a toll on their love lives—which might be why husband-wife duo Bert and Zeea Moss started an animation studio together; a venture that has turned into a years-long take-your-spouse-to-work day. Their joint-venture brainchild, The Untitled Project, is now a successful boutique animation studio in the Big Apple.
Bert Moss assumed the position of President & Lead Animator, and Zeea usurped the role of VP and Second-in-command of the animation department. And together the two make great animation.
http://www.youtube.com/user/theuntitledproject
The dynamic duo have had the opportunity to contribute work for Disney, IBM, Barnes & Noble, JWT, Viacom, Marvel Comics, Warner, and more. They have also developed their own characters and animation shows, Brain Damage, Agent Fat Kid, and The Mook Brothers.
Recently Bert Moss, a self-proclaimed techno-nerdy junkie, sat down with Animation Career Review to offer advice to our aspiring animator readers, based on his decade+ of experience:
What is your firm's focus within animation and what led your firm to have such a focus?
Our main focus is on 2D character animation and motion graphics. We produce motion graphic work for the advertising and publishing industry and produce our own original content for fun and hopefully future profit. In an interview, Trey Parker of South Park once remarked that "Every week for 22 minutes, Comedy Central gives us a bullhorn to shout at America". I want a bullhorn too. 
Fill in the blank: The future of animation is _________.
Varied and interesting!
What are the best and worst aspects about working in the animation field?
Best aspects: You get to tell stories by working indoors in front of a computer and without having to deal with real actors. Computer generated people are awesome - they do exactly what you tell them and don't bitch and complain about how they don't like the scene they're doing or how you're making them work overtime. Also, you can drop anvils on them.
Worst aspect: you have to have paying clients. Sometimes they show and start telling you what to do. It's irritating. 
Among your firm's achievements, which one(s) are you the most proud of?
We helped create a distinctive new animation style for Marvel and DC for their Motion Comic projects. They were great fun to work on and we had very minimal client input - they just let us go off and do our thing! Fun projects and great people to work with. Oh yeah - and Agent Fat Kid. We think he rocks.
What skills/qualities does your firm seek out when hiring new employees?
Reliability, initiative and organization. I hate micro-managing - I just want to hire the talent and delegate. If I have an animator that I can just give instructions to and they go off and do not only the assigned work but also come up with more work for themselves, then I'll definitely hire them again.
What particular schools, if any, does your firm recruit new hires from? If none, where do you recruit new hires?
I'm not really interested in what school someone went to and I don't think it's particularly indicative of how good an animator they are. I've seen some awesome animators come out of SVA and I've seen some that thoroughly suck. If you suck as an artist or animator and go through the art school system, you'll come out the other end as a sucky artist or animator with a diploma. I hire mainly through referrals and networking, but I sometimes advertise on Craigslist, Mandy, Motionographer, AWN and other industry sites if I want some new talent.
What advice would you give to aspiring animators?
Create your own work and be passionate about it. Your reel is way more important than your resume, your work history or where you went to school. Your reel should be a reflection of your animation style and personality - it's your calling card. Don't neglect it!
What were your most challenging projects, and why?
Anything we're doing as our own spec projects! Reason being - nobody is telling us what to do and we have to make it all up ourselves. Then we have to convince an investor or TV rep that they should give us lots of money to produce a full TV series based on it. It's hard work.
What kind of education did it take to get you where you are today?
I shut myself in a dark room with a copy of After Effects for 6 months. The only paper qualifications I have are an aerospace engineering degree and an Avid certification. Being as I've been able to feed myself and buy shiny things from my earnings as an animator for the last 11 years, I seem to be doing something right.
What animation software packages does your firm prefer to use? Which one would you recommend to beginners?
After Effects is the God of all animation programs. It is, however, an angry god and demands extreme sacrifice and hard work from it's followers. The learning curve is pretty steep too and not one for the faint of heart. Having said that, a lot is down to personal preference and for beginners, I'd recommend whatever you feel comfortable using. Personally I hate Flash, but I've seen people produce some awesome work from it.
Could you share with us your best story about working in the animation industry.
I get to work with awesomely crazy people and I've not been bored in 10 years. There is no one story, but if there was it would probably involve alcohol.
Do you think that there is an increasing or decreasing demand for animators overall? Why?
I'd say there's a steady demand, but that's not the problem. The problem is that the college system is popping out animation grads at many times the rate that the industry can absorb. Some would say there's as many as 20 times as many art & animation grads as there are jobs for them. So there's going to be a lot of animation grads working in cubicles making powerpoint presentations for big corporations, or some other souless, boring jobs in the near future. Which is all the more reason to stand out from the crowd. it could also be a reason to not go to college and instead persuade your parent to blow your college fund on sponsoring you to make a film or TV series.