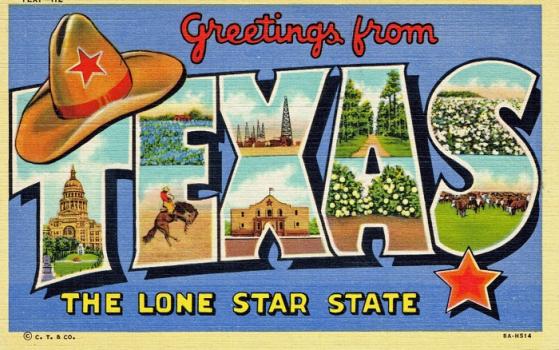 Animation Schools in Texas

| School | City |
| --- | --- |
| Texas A&M University | College Station |
| University of Texas at Dallas | Dallas |
| Sam Houston State University | Huntsville |
| University of the Incarnate Word | San Antonio |
With a population of more than 27 million, the hearty State of Texas is the second largest state in the U.S. The Lone Star State also has one of the largest collections of colleges in the country (252), the flags of six different nations fly over it, and it is home to some of the largest ranches in the world. In fact, the King Ranch (located in Kingsville) is larger than the entire state of Rhode Island!
Texas has so many fun facts, you'll lose count and a few might be of greater interest to aspiring animators. First, the state has an active film commission that has been hosting filmmakers and animated artists of all kinds since 1971. Next, a large number of successful series such as the Spy Kids as well as productions such as The Ant Bully, and The Adventures of Jimmy Neutron are just a few projects produced in Texas. The famous South By Southwest (SXSW) film festival is held in Austin and features an animated category consisting of "an assortment of stories told using a mix of traditional animation, computer-generated effects, stopmotion, and everything in-between."
Finally, the Texas Film Commission has managed to attract major Hollywood film productions for nearly 45 years thanks to its incredibly hospitable nature, hundreds of support service companies, one of the lowest tax burdens in the U.S., and access to top talent in major cities such as Austin, Dallas, and San Antonio. This is great news for aspiring film animators and there's even better news for animators interested in the advertising, graphic design, technology, or web design. The state is home to literally thousands of creative firms and technology companies. As mentioned, aspiring animation instructors have a staggering 252 accredited colleges and universities to choose from, as well as hundreds of community colleges, specialty schools, learning centers, and more.
Texas is so large that aspiring animators will have no trouble finding opportunities in many cities throughout the state. However, the largest number of opportunities can be found in major cities such as San Antonio, Houston, Dallas, Austin, Fort Worth, El Paso, Arlington, Corpus Christi, Plano, and Laredo. To get started on a promising animation career in Texas, all you have to do is choose the right animation school. Fortunately, Texas offers plenty of options.  
Continue reading to find out which Texas schools offer animation programs and where to find them.
Texas Animation Schools
The loss and gain of accreditation is a common occurrence in the world of education. This causes the number of accredited U.S. colleges to fluctuate annually. Sometimes the fluctuation is positive, and other times it's negative. The State of Texas experienced a positive increase in the number of accredited institutions since 2011, by adding an additional 12 schools to its collection. The state's number of accredited institutions is now nearly three times the national average of 90. Keep in mind that this figure does not include community colleges and learning centers that may offer animation courses or programs.
Of Texas's 252 colleges and universities, more than half offer art and design programs. Several standouts offer top-tier animation programs. Take a look at the list below to review Texas's best options for aspiring animators and what they have to offer.
College Station
Texas A&M University - Degrees Offered: BS, MS, MFA in Visualization. The Visualization program is interdisciplinary, so it allows students to study Computer Generated Animation.
Dallas
University of Texas at Dallas - Degrees Offered: BA Arts and Technology with an Animation Track, MA, MFA Arts and Technology with an Animation Track, PhD Arts and Technology with an Animation Track 
Huntsville
Sam Houston State University - Degrees Offered: BFA Computer Animation
San Antonio
University of the Incarnate Word – Degrees Offered: BFA 3D Animation and Game Design with a 3D Animation Track or Game Design Track.
Texas Animation Schools – Other Options
Texas is home to a number of community colleges that offer animation programs. Just a few of the best include Houston Community College, which offers a Certificate in Multimedia/Video & Animation, Collin College (McKinney), which offers a Certificate and an Associate in Applied Science (AAS) in Animation, and Richland College (Dallas), which offers a Certificate and an Associate Degree in Animation.
More Animation related programs to consider:  
Employment and Salary Trends for Texas Animators
Texas is home to the fourth largest population of salaried multimedia artists and animators in the U.S. While many live in the Austin-Round Rock-San Marcos metropolitan area, as stated earlier, employment opportunities are also abundant in the state's largest cities. Texas's 1,580 multimedia artists and animators average $56,990 per year up from $52,740 in 2008. The industries with the highest levels of employment for multimedia artists and animators are the film and video industry; computer systems design and related services, software publishers; advertising, public relations, and related services, and other information services.
Although not listed, the wholesale electronic markets and agents and brokers industry is the highest paying industry for multimedia artists and animators, with an average salary of $81,760 per year. Other information services is the second highest paying industry with an average salary of $80,310 per year. The third is software publishers ($76,090), the fourth is independent artists, writers, and performers ($75,150), and the fifth is the film and video industry ($73,950).
Texas is home to a variety of studios, creative agencies, technology firms and more that routinely hire promising graduates. Just a few employment options include:
Agency Creative, Dallas
Aspyr, Austin
Austin Visuals, Austin
Bioware Austin, Austin
Certain Affinity, Austin
Edge of Reality, Austin
Fuzion Agency, Houston
GSD&M, Austin
Hallaron Advertising, The Woodlands
Illusion Studio, Houston
John Manlove Marketing & Communications, Pasadena
KingsIsle Entertainment, Plano
Miller Ad Agency, Dallas
MMI Agency, Houston
MPS Studios, Dallas
Multimedia Games, West Lake Hills
NCsoft, Austin
Planet Texas Studios, Austin
Powerhouse Animation Studios, Austin
Saint Elmo Soundstage, Austin
Spiderwood Studios, Utley
The Richards Group, Dallas
Troublemaker Studios, Austin
Zynga Austin, Austin
Teaching opportunities can be found at the colleges and universities listed earlier and at Texas Animation Summer Camps across the state, the Lone Star College System, Digital Training Centers, and more.   
Awesome Animation Fact: George Lucas' space epic brainchild "Star Wars" (1977) was the third film on the evolution of CGI technology, which featured wireframe Death Star, and targeting computers on the X-Wings spaceships used in the film. -Knoji