Arizona is home to 84 Title IV degree-granting institutions. Title IV schools are eligible for Title IV federal financial aid programs, which makes them more accessible to students with financial need. To become a Title IV school an institution must  (1) grant an associate's degree or higher, (2) offer a program of at least 300 clock hours in length, (3) have accreditation recognized by the U.S. Department of Education,  (4) be in business for at least two years, and (5) sign a participation agreement with the Department.
A number or Arizona Title IVs offer programs for aspiring game designers and developers. Continue reading to find out which Arizona schools offer the best programs and what you can expect to pay. 
Most Expensive to Least Expensive Arizona Game Design & Development Schools
Southwest University of Visual Arts, Tucson - Tuition Cost: Undergraduate $34,416 for the 2013-2014 school year; Graduate $21,000 for the 2014-2015 school year. 
University of Advancing Technology, Tempe  - Tuition Cost: Undergraduate $23,150; Online Undergraduate $16,200; Graduate $16,500 for the 2014 academic year.
More Arizona Schools with Gaming related programs:  

Request info
Selected Campus Locations:
Selected Programs: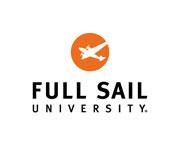 Request info
Selected Campus Locations:
Arizona Game Design & Development Scene
Game designers and developers are both artists and software developers. However, employment and salary information for software developers will give you the best idea of what to expect in this industry. According to the Bureau of Labor Statistics, the U.S. is home to more than 1 million software developers, averaging $90,060 to $99,000 per year. Arizona's 21,320 salaried software developers average $89,650 to $94,160 per year.
It is important to note that salaries for game designers and developers vary based on location (city), company, experience, employer, and more. Several other sources offer salary information for game designers and developers based on location, user reports and surveys. According to Indeed.com, Arizona-based game designers average around $84,000 per year.
At $87,000 per year, Mesa- and Tucson-based designers average slightly more than the state average, and designers in Phoenix and Scottsdale average $86,000 per year, according to the site. According to Gamasutra's latest Game Developer Salary Survey (2014), salaried game developers in the U.S. made an average of $83,060 in 2013.
Arizona-based game designers and developers work in a variety of industries from game design and technology to advertising and education. However, most game designers in Arizona work at game design and development studios. Just a few options include:
2XL Games, Phoenix
Broken Bulb Game Studios, Scottsdale
Center for Games & Impact, Tempe
Desert Owl Games, Tucson
Design Works Gaming, Scottsdale
Industry Games, Gilbert
Kihon Games, Tucson
Running with Scissors, Inc., Tucson
TFPSoft, Phoenix
Arizona is also home to dozens of independent gaming companies and ambitious start-ups. Although employment opportunities can be found across the state, major cities such as Phoenix, Tucson, Mesa, Gilbert, Scottsdale, and Tempe may offer more opportunities.
Awesome Animation Fact: Video game animation has come a long way since 1978. The first space shooting game "Space Invaders" was introduced that year and it used colored overlays, which was a way to include color in games by using cellophane sheets placed over the TV. The graphics were reflected onto a cardboard background using mirrors. -Graphs.net