Over the decades, Arkansas has been the backdrop for a number of films or some of the best scenes from major Hollywood productions. In 1939, Arkansas was the backdrop for the classic film Gone With the Wind. In 1969 the original True Grit called Arkansas home and in 1996 Sling Blade came to town. The latest films to be made here include The Last Ride (about Hank Williams Jr.), and Mud starring Reese Witherspoon and Matthew McConaughey. Film productions such as these generate buzz and bring jobs to the state's talented collection of animators working in production, post-production, and advertising and promotions.
While opportunities to work on major, mid-sized, and independent productions are good here for fresh talent, aspiring animators can also train and study in a less hectic academic environment, than say, New York or California. The state is home to around 50 colleges and universities, and several offer programs that can train you for a career in animation or a similar field.
Arkansas Animation Schools
Arkansas is home to an interesting mix of schools that offer art programs that can lead to a career in animation, graphic design, or even web design.  Scroll through the list below to review Arkansas's top schools for animators and other digital artists, and what they have to offer.
Arkadelphia
Henderson State University  -  Degrees Offered:  B. F. A. Digital Art and Design

Little Rock
ITT Technical Institute - Degrees Offered:  A.A.S. Graphic Communications and Design; A.A.S. Digital Entertainment and Game Design; A.A.S.  Visual Communications; A.A.S. Information Technology with Multimedia Option

Siloam Springs
John Brown University -  Degrees Offered: B. S. Digital Media Arts; Graphic and Web Design
More Animation related programs to consider:  

Request info
Selected Campus Locations:
Selected Programs: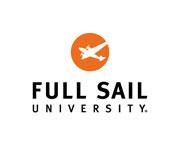 Request info
Selected Campus Locations:
Employment and Salary Trends for Arkansas Animators
There are around 100 animators and multi-media artists living in Arkansas.  Over the years, this figure has fluctuated. In 2002, the Bureau reported that 70 salaried animators lived in the state. In 2008, the figure was around 40.
Salaries have increased greatly since 2002. That year, animators and multi-media artists averaged a meager $28,520 per year. By 2006, the average salary for animators had increased to $45,520. By May 2009 the salary for Arkansas animators was near the national average. In 2009, salaried Arkansas animators averaged $61,340. The mean annual wage for animators nationwide was $62,810 per year in 2009. The lowest paid animators earned $32,360 per year and the highest paid animators earned $99,130 per year.