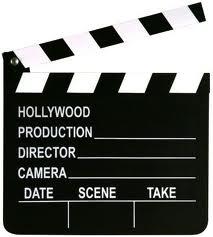 Art Bell has a famous production lineage. In his long and successful career Art helped in the founding of Oxygen TV (along with Oprah), co-founded Alias--the creator of MAYA 3D software, and has helped to create several movie, TV, music videos, advertising, and other creative projects.
After a successful career in animation, TV pilots, branding, online creative and motion graphics, entrepreneurial Art started his own firm--Dreamlike Pictures. And since then Art and Dreamlike Pictures has had incredible opportunities, including working with famed clients like CBS, PBS, BBC, Ben and Jerry's, and HP.
Art and Dreamlike believe their job is to "tell good stories", period.
Art recently answered some questions we had about his successes and what future animators can do to follow in his successful footsteps.
What is your firm's focus within animation and what led your firm to have such a focus on this one?
We focus exclusivity on 3D animation using Maya and Maya trained animators.
Fill in the blank: The future of animation is_________.
Powerful but just one of the tools in our storytelling arsenal.
What are the best and worst aspects about working in the animation field?
Clients do not comprehend the value or the power in product and concept visualization.
Among your firm's achievements, which one(s) are you the most proud of?
That we are able to charge clients the same for 2D and 3D work, and that we produce very high quality work.
What skills/qualities does your firm seek out when hiring new employees?
We value real experience with the tools we work with ( as opposed to where they got that experience) and the understanding that EVERYTHING we do is storytelling.
What particular schools, if any, does your firm recruit new hires from? If none, where do you recruit new hires?
SCAD
What advice would you give to aspiring animators?
Know your tools, be honest with what you do not know
What were your most challenging projects, and why?
Getting clients to pay the true costs of world class 3D animation
What kind of education did it take to get you where you are today?
The knowledge that you only get paid when you make your employers more than you cost.
What animation software packages does your firm prefer to use? Which one would you recommend to beginners?
Maya, Final Cut Pro, Apple Motion, Photoshop and a zillion plug ins.
Could you share with us your best story about working in the animation industry.
We do not consider our firm to be in the 'animation' industry. Animation is a powerful tool among many we bring to clients every day to help them increase their sales, or make an effect in a film or other project.
Do you think that there is an increasing or decreasing demand for animators overall? Why?
Relatively flat, but always room for people who understand we produce art, but this is a business and we need customers to pay for our art.