What does an Art Director do? Where does an Art Director work? ACR takes a look:
About Art Directors
Art directors develop design concepts and review material that will appear in digital media, newspapers, advertisements, books, magazines, and more. They control the overall visual direction of a project in industries from advertising and public relations to web design. Art direction requires years of experience, advanced technical skills, and advanced knowledge in the areas of art and management. As such, art director is considered a high level position that offers many financial rewards. Professionals in this specialized field are among the highest paid artists in the art and design world.
Art Director Jobs
On any given day, an art director will review artist materials, select photographs, and manage the layout and production of material to be produced. They direct visual artists such as animators, illustrators, and graphic designers and they manage teams of copywriters and content writers. Many art directors help make budgeting decisions and hire and train creative staff.
Art directors work in animation production studios, advertising firms, game design companies, graphic design firms, web design firms, film and TV studios, public relations firms, newspaper and book publishers, museums, and colleges. The Bureau of Labor Statistics reports that art directors also work in wholesaling, employment services, and scientific research and development. However, in 2014, a hefty fifteen percent of art directors worked for advertising and public relations firms. Publishing had the second highest concentration of workers in this field.  
Schools to Consider:

Request info
Selected Campus Locations:
Selected Programs: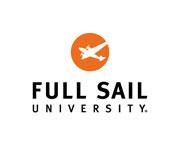 Request info
Selected Campus Locations:
Art Director Salaries
According to the Bureau of Labor Statistics, art directors earn an average salary of $80,880 per year. The highest paid art directors average $169,450 per year and the lowest paid average $44,500 per year. Individual salaries vary based on geographic location, industry, type and size of company, and many other factors. For example, with average salaries ranging from $116,300 to $139,470 per year, art directors working in the motion picture and video industries, wholesaling (apparel, furniture, and durable goods), employment services, and scientific research and development earn the highest salaries in this career field.
Further, New York (average salary $129,130 annually) and California ($112,600 annually) are the top paying states for art directors. West Virginia (average $44,970 per year) and North Dakota ($52,700) are the lowest paying. 
Becoming an Art Director
Over the years, art direction has become one of the most competitive fields in art and design industry. Today, many top employer's prefer (no less than) a bachelor's degree in art administration or art management. Some prefer an advanced degree. In addition to art and design skills, these programs help students develop valuable business skills such as team and financial management.
It is important to note that some art directors do hold degrees in other areas such as animation, graphic design, photography, advertising, illustration, computer graphics, commercial and advertising art, film, or fine arts. To enhance their employment opportunities, many aspiring art directors opt for an advanced degree in these areas. Fortunately, most colleges and universities offer master's degrees in these areas and some even offer Ph.D. programs. 
Job Trends for Art Directors
According to the Bureau of Labor Statistics, art directors will see a slow increase in the field overall as the traditional print publishing industry continues its decline during the 2012-2022 decade. However, art directors will continue to be needed to oversee the work of graphic designers, illustrators, photographers, and others engaged in artwork or layout design, according to the Bureau. Further, "new opportunities are expected to arise as the number of electronic magazines and Internet-based publications grows."
There are 74,800 art directors working in the U.S. today. This number will increase to 77,000 by 2022. With projected growth holding steady at three percent, the job outlook for art directors is slower than average for all occupations. 
Awesome Animation Fact: Did you know that the next Pixar movie is always hidden in the previous one? To name a few: Nemo from Finding Nemo (2003) made a few early cameos in Monsters, Inc. (2001) and the new character of Finn McMissile from Cars 2 (2011) was featured on Andy's wall in Toy Story 3. -Source: Quora.com