South Dakota earned the name "Mount Rushmore State" in honor of that famous national monument etched into a mountaintop in the historic Black Hills region. The region is also home to six sprawling national parks, Crazy Horse memorial, Devils Tower, Deadwood, and more. With a population of just over 828,000, South Dakota is only the 46th largest state, but because of spectacular places such as the Black Hills, South Dakota is as big as it gets when it comes to awe-inspiring attractions.
Besides big attractions that beckon spectators from all over the world, South Dakota's unique cities and towns offer much in the way of art and culture. Visit Sioux Falls to browse the walls of the Museum of Visual Materials. Stop by Washington Pavilion—the region's home for the arts, entertainment, and science, where you'll find something for every type of art lover. Sioux Falls (the state's largest city) is also home to dozens of creative companies such as Lawrence & Schiller (Deadwood, Sioux Falls), Epic Multimedia, Insight Marketing Design, Fresh Produce, Media One, and Paulsen Marketing.
Although smaller than Sioux Falls, Brookings—the state's fourth largest city, is home to one of the region's top art museums. The South Dakota Art Museum is part of the popular South Dakota State University at Brookings. Rapid City, which is the state's second largest city, is home to art venues such as the Dahl Arts Center and the Journey Museum. Journey is the city's only interactive museum.
South Dakota's beautiful landscapes, the Black Hills, and its growing collection of art venues are just a few reasons artists come here. Aspiring artists choose South Dakota for what is has to offer in the areas of education and training as well. The state is home a variety of schools that offer all types of art and design programs from animation and game art to graphic design. Just a few favorites include University of South Dakota, Mount Mary College, Black Hills State University, and Dakota Wesleyan University. Continue reading to find out which South Dakota schools offer the best programs for aspiring artists.
South Dakota Art Schools
According to the most recent report by the Institute of Education Sciences (IES), South Dakota is now home to 25 Title IV degree-granting institutions (August 2012). Thousands of students attend, with more than 500 enrolled in the state's top art schools alone. According to the latest available figures by the U.S. Census Bureau, undergraduate art & design school enrollment across the nation is 110,000+ students. Scroll through the list below to take a look at South Dakota's best options for aspiring artists and what they have to offer.  
Sioux Falls
University of Sioux Falls - Degrees Offered: B. A. Art with Concentration in Graphic Design
Vermillion
University of South Dakota - Degrees Offered: B. F. A. Art with Specialization in Graphic Design; M. F. A. Graphic Design
More South Dakota Art related programs to consider:  

Request info
Selected Campus Locations:
Selected Programs: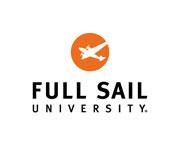 Request info
Selected Campus Locations:
Employment and Salary Trends for South Dakota Artists
South Dakota is home to 5,530 salaried artists and designers, up from 4,260 in 2002. They average $34,410 up from $27,140 in 2002. It is important to note that salaries and employment growth vary by location, company, experience, position, and more. Let's take a look at several popular positions for artists including fine art (illustration, painting, sculpting), graphic design, and multimedia art & animation.
Fine Artists: The U.S. is home to 11,830 salaried fine artists. They average $53,400 per year (mean), up from $43,750 in 2002. Employment is up as well. The U.S. was home to 10,280 salaried fine artists back in 2002. The Bureau of Labor Statistics has not reported employment and salary figures for South Dakota-based fine artists.
 
Graphic Designers: South Dakota had a population of 180 graphic designers in 2002. Today, the state is home to 550. Salaries increased as well from $27,180 in 2002 to $33,650 today.
Multimedia Artists & Animators: South Dakota had a population of 80 multimedia artists & animators in 2002. Today, the state is home to 50. Although employment is down, salaries are up. In 2002, South Dakota-based multimedia artists & animators averaged $29,770. Today, they average $40,020. 
Visit any city and you'll find an endless amount of art in public spaces such as parks and commuter stations. Take a closer look and you'll see artwork on display in restaurants, retail shops, hospitals, and even government offices. South Dakota is no exception. This means, it is possible to find employment in many of the fields listed in just about any South Dakota city or town. However, some of the best opportunities can be found in the state's principal cities including Sioux Falls, Rapid City, Aberdeen, Brookings, and Watertown.