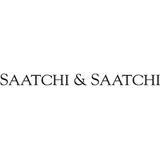 Manny Galán is a Creative Director by day, and superhero called  MANDOG by night—ok maybe not, but possibly a supervillian given that he has a storm trooper and Darth Vader costume in his closet. Superhero abilities aside, Manny's superhero-like career skyrocketed to success shortly after he was hired by Marvel Comics. Unfortunately he wasn't hired for his superhero talents, but as an assistant, an assistant-turned-inker-turned-writer-turned-illustrator.
Since his Marvel Comics days this practicing Jedi has moved on to become an Illustrator then Art Director for Nickelodeon, and now SVP Creative Director for Saatchi & Saatchi NY. And this 21-year success streak in the industry came only after he dropped out of his visual arts school program. All of this post-dropout success was undoubtedly due to his incredible attitude and work ethic (his friends and coworkers describe him as THE team player), and his ability to quote lines from every Simpsons episode ever made.
In his 'off time' Manny is SVP at PANNYLUNIE and works on his pet project Dookie-Poo.
http://www.youtube.com/watch?v=oK60eXG6ogs
Somehow we managed to carve out some time in his schedule to share with us his experiences, hopes for the future, and advice to  animation aficionados:
What is your firm's focus within animation and what led your firm to have such a focus on this one?
My career has been a myriad twists and turns, but our group specifically handles the legacy mascot characters of many cherished cereal brands, some of which have a 50 year history with the company.
Fill in the blank: The future of animation is ___________.
EXCITING!
What are the best and worst aspects about working in the animation?
The best aspect is breathing an illustration or idea to life in ways that you just can't do with real actors. The worst would have to be working with those that don't understand how precise the process is. There is no second camera footage or extra takes to review and you can't press F12 and redo a scene.
Among your firm's achievements, which one(s) are you the most proud of? 
I've won a multitude of Broadcast Design Awards but the one I'm most proud of is a GOLD PROMAX for an animated Holiday campaign that ran 5 years straight.
What skills/qualities does your firm seek out when hiring new employees?
Reliability, Punctuality, Creativity and a Copacetic Attitude are essential to running a tight knit bullpen of animators that deliver the work on time and keep each other inspired.
What particular schools, if any, does your firm recruit new hires from? If none, where do you recruit new hires? 
We take on interns from many different schools, ranging from SVA, PRATT and PARSONS to FLORIDA UNIVERSITY. We recruit from previous productions either we have worked on or our close friends have worked on.
What advice would you give to aspiring animators?
PLEASE! PLEASE! PLEASE DRAW ON PAPER! We know it's easier and easier to just draw right onto your computer screen these days but there is a sense of construction, an organic quality of a characters structure that has a tendency to get lost when drawing solely on a digital surface.
What were your most challenging projects, and why?
Animation or Illustration in terms of advertising suffers from the age old challenges of blending art + commerce. As an artist you care to make beautiful things. As a story teller you want to tell the most effective and complete story, but business usually keeps its eyes firmly focused on the bottom line first and the artistry typically falls behind that. It's an interesting dance with each side pushing and pulling in order to make the best work possible. SAUL BASS says it best in this clip:
http://www.youtube.com/watch?v=tfDCNpaPBiA&feature=mfu_in_order&list=U
What kind of education did it take to get you where you are today?
I took advertising, psychology, animation, cartooning and illustration at SVA and NY CITY TECH. And while there was a lot of technical knowledge gained in these establishments, the real learning took place working alongside professionals for many years; many of which were very generous with their time and took to mentoring me. A true master shares his trade secrets so that, in a way, his artistry can live forever.
What animation software packages does your firm prefer to use? Which one would you recommend to beginners?
FLASH seems to be a basic standard for 2D (although TOON BOOM has really piqued all of our interests) and MAYA for CG is the most typical. Every now and then we work with someone who uses SOFT IMAGE or a real dinosaur like Lightwave.
Could you share with us your best story about working in the animation industry. 
My goodness there are so many. I've meet many personal heroes in my career, from STAN LEE to DAN HASKETT to SERGIO ARAGONÉS but the best story comes from the CREATOR of UNDERDOG and a former Advertising Creative Director that occupied my same position 50 years ago. He regaled my partner and I with terrible story, after terrible story about how the industry had destroyed his personal life, and tortured him year after year after year offering little in terms of financial security, comfort or long term rewards. I mean he went on, and on and on about how essentially all aspects of his life had been touched in a negative way by the career choice he had made and when I asked him why he didn't try to do something different he said "WHAT? And quit show business? I wouldn't change a thing."
Do you think that there is an increasing or decreasing demand for animators overall? Why? 
Well, it ebbs and flows. Typically New York has suffered the worst in terms of stability for animators and many shops have closed in the last few years but one or two have recently risen from the ashes and show great, great promise. In the long run there will always be a need for animators. Media outlets are multiplying on a daily basis and there's a need to continue to fill these platforms with content. Until our robot overlords take over we will always need flesh and blood animators who know the differences between TEX AVERY and CHUCK JONES.