What does a Background Painter do? Where does a Background Painter work? ACR takes a look:
About Background Painters
A background painter or "matte painter," is responsible for creating backgrounds for animated and live-action films. A background painter may create an entire matte painting (such as a village or skyline) where animation or live action occurs in only a few spots. This requires advanced skills in developing 2D and 3D backgrounds.
Background Painter Jobs
Background painters draw, paint or create backgrounds manually, by computer or both for animated and live action productions. With a strong sense of compositing, design, color, and proportioning, these creative individual's design backgrounds for characters and objects to live in and move through in a natural manner. Some of the different types of software that may be used include Maya, Photoshop, and Illustrator.
Background painters work in a variety of environments such as animation studios, film and video production studios, and gaming companies. They may also work in the web design, graphic design or advertising industries. 
Schools to Consider:

Request info
Selected Campus Locations:
Selected Programs: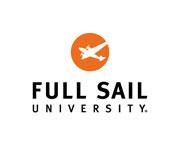 Request info
Selected Campus Locations:
Background Painter Salaries  
Background painter salaries vary by location, company, experience, education, benefits, and other factors. For example, the top paying states for fine artists such as painters are Washington, New York, California, Connecticut, and Michigan. While individual salaries may vary greatly, the average yearly salary for background painters is $44,850. The lowest earners average $18,450 and the highest earners average $91,200. It is important to keep in mind that many background painters are self-employed. These artists may earn much more or much less than their salaried counterparts.
Becoming a Background Painter
Many background painters hold a degree in animation, fine arts, illustration, painting, computer animation, classical animation, game design, or other related degree. Although it is not always a requirement, most top studios and other employers prefer a bachelor's degree plus several years' experience in the field. However, an associate degree may help you secure an entry-level or other support position that will allow you to obtain valuable experience. Aspiring background painters may also obtain experience through an internship or by working with a smaller company or a start-up. 
Job Trends for Background Painters
Background painters are an important part of the production process. Without them, projects that call for vibrant and realistic backgrounds would be incomplete. Because background painters work in a number of different fields, the demand may vary by industry. In general, background painters with advanced computer skills and experience working with multiple software programs will have the most opportunities in this field.
Overall employment growth for fine artists is expected to hover around four percent for the 2012-2022 decade. This means, the number of fine artists will increase from 28,800 in 2012 to 29,900 by 2022.
Awesome Animation Fact: Speaking of backgrounds - although animation is often thought of as lighthearted, some animators have found a number of clever ways to use backgrounds to comment on controversial issues without compromising the mission of the scene. Take Despicable Me, for example. In one scene, supervillian Felonius Gru enters the Bank of Evil. Although not as prominent as the bank name, the subtitle "Formerly Lehman Brothers" can be seen over the door. Blink and you'll miss it.