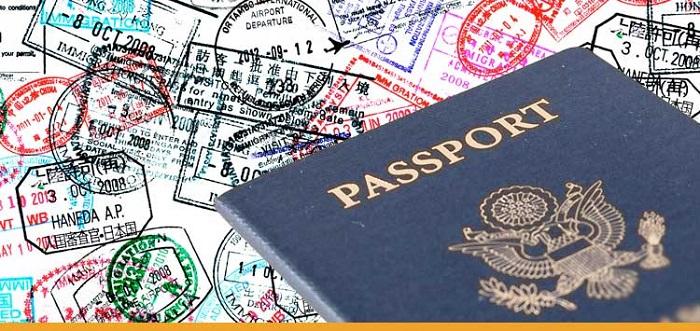 What are the Benefits of Animation Study Abroad Programs? ACR Takes a Look.
Top Study Abroad Locations for Animators
Japan
China
France
Germany
UK
India
Spain
Dubai
Russia
Canada
What are the Benefits of Animation Study Abroad Programs?
Animation is a global industry worth billions. This means that today's major animation studios are looking for exceptional animators that think beyond borders. By choosing to enroll in a study abroad program, animation students will be taking the first step to becoming the valuable, globally minded asset employers look for in the extremely competitive and growing animation industry. Once in, students will quickly see why study abroad programs are so good at shaping global thinkers and leaders.  
Animation study abroad programs give students the opportunity to immerse in new and different art styles and to collaborate with other talented artists in growing cultures. Students learn how the animation industry works in other countries by becoming a part of it, rather than observing it. By becoming a part of the industry, study abroad students will find themselves working in challenging environments that will push them outside of their artistic comfort zone.
While it's safe to say that animation students will enjoy these benefits no matter where they choose to study, those interested in the wildly popular anime style of animation should head straight to Japan.
What Types of Animation Opportunities are Available in Japan?
Anime is a product of Japan, so study abroad students have a front row seat to where this animation style originated, along with access to more than 400 animation studios. This means that while studying abroad in Japan, students just might land a coveted internship at a top Japanese studio. Short study trips to these studios may also be on the menu. 
What are Some Other Top Study Abroad Locations?
Other top study abroad locations for animators interested in anime include China, France, Germany, and the UK. These and many other locations such as Spain, India, Dubai, and Russia are also popular for study abroad students interested in traditional animation styles.
Which Schools Offer Study Abroad Opportunities for Aspiring Animators? How Do I Get Started?
Just about every animation school in the U.S. offers access to study abroad opportunities. Some offer experiences in specific countries and at specific schools, while others allow students to choose any location that fits into their academic goals and personal interests. Each school is different though, so the first step to finding the right fit is to speak with your program coordinator and the study abroad office at your school. While sites like GoAbroad.com allow students to shop for programs on their own, your program coordinator and the study abroad office are experienced with helping match students with the right overseas institution and program. Besides providing one-on-one advising, they can help you find financing for your trip, locate accommodations, learn about local customs, and understand passport and visa requirements.
Though study abroad programs do differ from school to school, the requirements to participate are often the same. Students must be in good academic standing, they must have a certain minimum number of credits, they must have a clean discipline record, and no holds on their student account. Most schools also require attendance at a pre-departure orientation as well as pre-approval for all intended coursework taken abroad. This ensures that students will receive the academic credits needed to fulfill their degree requirements back home.  
What are Some Additional Resources for Students Interested in Studying Abroad?
For more information about studying abroad and ways to fund your experience, take a look at the following helpful resources: 
International Studies Abroad (ISA)
A 1112 W. Ben White Blvd. 
Austin, TX 78704
Phone: 512-480-8522 
Fax: 512-480-8866
Website: Studiesabroad.com
Contact: moc.daorbaseiduts@asi
National Association of International Educators (NAFSA)
1307 New York Avenue NW
8th Floor
Washington, DC 20005-4701
Phone: 202-737-3699
Fax: 202-737-3657
Website: nafsa.org
Link: Financial Aid for Study Abroad: An Undergraduate Student's Resource
Contact: General Inquiries, NAFSA Staff
GoAbroad
2850 McClelland Dr.
Suite 2700
Fort Collins CO 80525 U.S.A.
Phone: 720-570-1702
Fax: 720-570-1703
Website: Goabroad.com
Contact: Goabroad.com/contact
Internship in Japan
International Cross-Cultural Committee (ICC)
1F F-Nissei Ebisu Bldg., 3-16-3 Higashi Shibuya-ku
Tokyo Japan 150-0011
Phone: +81-3-6434-1315
Fax: +81-3-3409-8180
Website: Japaninternships.com/internships/anime.shtml
Contact Form: Japaninternships.com/contact-us/index.shtml
Sources
"Abroad Internships | Abroad Internships." Abroad Internships | Abroad Internships. N.p., n.d. Web. 04 June 2016. 
"Eligibility Requirements | Study Abroad Office." UIC Study Abroad Office. University of Illinois at Chicago (UIC), n.d. Web. 16 Aug. 2016. 
GoAbroad.com. GoAbroad.com, n.d. Web. 16 Aug. 2016.
"NAFSA: Association of International Educators." NAFSA: Association of International Educators. National Association of International Educators (NAFSA), n.d. Web. 16 Aug. 2016.
"10 Benefits to Studying Abroad | Study Abroad Guide." InternationalStudent.com. Envisage International Corporation, 2016. Web. 16 Aug. 2016.