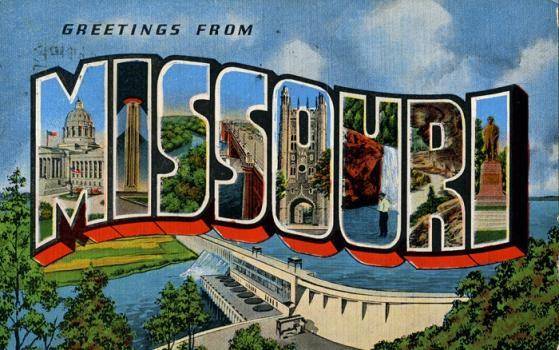 Being the most affordable animation school may be the number one priority for many struggling students, but for college ranking agencies, the amount of financial resources a school offers may carry more weight. When it comes to ranking schools, even having high enrollment figures may not help any given school make the cut. What makes any given school a "good" school or among the "best" schools depends on a variety of factors that have nothing to do with cost or popularity.
Many reputable college ranking agencies consider the same factors when selecting the best of the best. In addition to financial resources, ranking agencies may consider faculty resources (such as student-faculty ratio), variety and number of program offerings, peer assessment, graduation and retention rates, and student selectivity. Fortunately, many of Missouri's 135+ accredited colleges and universities scored high in most areas, and some of them offer animation programs.
Just a few of the state's best animation programs are offered at Kansas City Art Institute (KCAI), Missouri State University in Springfield, and Northwest Missouri State in Maryville. Browse through our list below to review more of the best animation school programs in Missouri and what they have to offer.
Best Animation School Programs - Major Missouri Cities
Columbia
University of Missouri - Degrees Offered: B. F. A. Art, B. F. A. Art with Graphic Design Focus, M. F. A. Art, M. F. A. Art with Graphic Design Focus
Kansas City
Kansas City Art Institute (KCAI) - Degrees Offered: B. F. A. Illustration, Painting, Digital Filmmaking, Animation, Digital Media, Graphic Design
Saint Charles
Lindenwood University – Degrees Offered: B. A. Digital Cinema Arts, Interactive Media and Web Design; B. F. A. Studio Art with Computer and Graphic Art Emphasis; M. A., M. F. A. Studio Art with Computer Art Emphasis
Springfield
Missouri State University – Degrees Offered: B. F. A. Art with Option in Computer Animation, Digital Arts, Graphic Design, Illustration; B. S. Electronic Arts with Option in Computer Animation Studies, Multimedia Studies
St. Joseph
Missouri Western State University – Degrees Offered: B. F. A. Digital Animation, Graphic Design, Studio Art with Concentration in Illustration; M. A. A. Integrated Media
St. Louis
University of Missouri - Degrees Offered: B. F. A. Studio Art with Graphic Design Emphasis
Webster University - Degrees Offered: B. F. A. Art with Alternative Media, Graphic Design Emphasis, B. A. Interactive Digital Media; M. A. Art with Graphic Design Emphasis
Best Animation School Programs – Other Missouri Cities and Towns
Cape Girardeau
Southeast Missouri State University - Degrees Offered: B. F. A. Art with Concentration in 3D Imaging and Animation, Graphic Design; B. S. Technology Management, Computer and Multimedia Graphics Option; M. S. Technology Management with Focus on Graphics and Multimedia
Joplin
Missouri Southern State University - Degrees Offered: B. A. Art with Graphic Design Emphasis
Maryville
Northwest Missouri State - Degrees Offered: B. F. A. Art with Graphic Design Specialization, B. S. Interactive Digital Media with Visual Imaging Concentration, Computer Science Concentration or New Media Concentration
Warrensburg
University of Central Missouri - Degrees Offered: B. F. A. Graphic Design, Studio Art with Illustration Emphasis
More Programs to Consider: