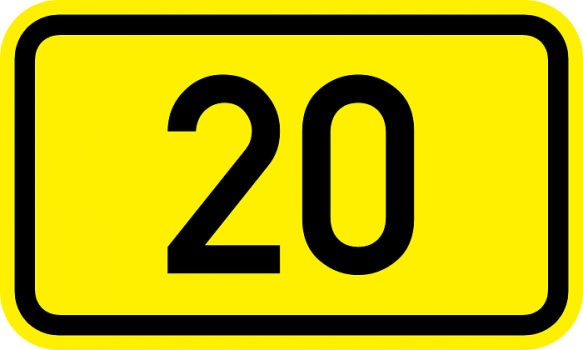 10. Parsons The New School for Design, New York, NY. This legendary school is known for more than its progressive take on teaching the art of design to new generations. From orchestra conductors and fashion designers to journalists and anthropologists, there are nearly 100 degrees to choose from and a host of certification programs in the heart of Manhattan. But it is The New School's BFA in Design & Technology that catches our interest, with its to-be-expected emphasis on the experimental side of things.
The Animation BFA aims to put graduates right into creatively empowered work roles rather than production roles, so it arms them with an arsenal of know-how to do just that. Students learn how to develop their voice while quickly leveraging the latest tools of the trade such as Flash, Maya and Final Cut Pro. Expect a creatively empowered community that will help you discover your own unique voice.
Tuition (at time of publication): $38,400 USD (Full time, two terms/1 year)

9.Pratt Institute, Brooklyn, NY. Brooklyn is a mecca for design students who seek Pratt's established 'poetic pragmatist' philosophy that combines artistic vision with necessary practical skills for today's applications. Pratt offers several options for aspiring animators that are hard to beat including BFA and MFA in Digital Animation and a BFA in 2D or 3D Animation. Students in the latter department should expect courses in character design, motion dynamics, editing and Flash along with inspired elective offerings that might include sculpture and industrial design. The Digital Animation program emphasizes critical thinking in the context of new media with a full spectrum of required courses that will get graduates up and running very quickly.
It's little wonder that students often land coveted intern and job spots at the likes of Disney Animation Studios, DreamWorks and Cartoon Network. Many others go on to acclaimed graduate programs around the world, solidifying Pratt's name with churning out some of the best and brightest artists anywhere.
Tuition (at time of publication): $39,300 USD (Full time year)

8.New York Film Academy, New York, NY. Though a relative newcomer on the scene having been founded in 1992, NYFA has made a considerable splash on the film and animation landscape in just twenty years. We like its mix of 3D Animation programs including a BFA, 1 year Conservatory and numerous workshops throughout the year. While the intensive conservatory program focuses on mastering Maya, the holy grail of much of today's animation work, the BFA program covers all of the bases.
Students begin with foundational work that sets the stage for advanced coursework in the second year including figure in motion, color theory, improve acting and more. By the third year, students take what they've learned and apply it to the 3D realm, mastering movement, environment and narrative. Fourth year courses in stop motion and imaginatomy (who wouldn't want to take that one?) compel students to discover their own vision by working in a range of mediums.
NYFA's central location in NYC offers all students access to some of the best and brightest faculty and guest lecturers including Steven Spielberg, Richard Dreyfus, Alec Sokolow and countless others. Recent alumni have gone on to work on Monsters vs. Aliens and Night at the Museum (Kemer Stevenson), Tron Legacy (Eric Demuesy) and more. Considerable academic support, access to the Universal back lot nearby and resources including a Student Production Center are just a few more reasons why so many are attracted to the program. Still undecided? NYFA's 3 and 4 week animation workshops dive into UV Mapping, Lighting, Rigging and more.
Tuition (at time of publication): $38,000 USD (Full time BFA year)

7.NYU's Tisch School of the Arts, New York, NY. Nestled between the eclectic and bohemian East and West Villages of Manhattan, NYU's prestigious Tisch School of the Arts is home to one of the best 2D and 3D animation programs around in its Film & Television Department. Freshmen students in the department take core curriculum courses that combine the practical and theoretical approaches to film making. Animation students go on to take a diverse array of courses that includes storyboarding, critique, optical effects and more. A host of guest speakers like Nick Park and Frank Thomas tantalize students and whet their appetites for what lay ahead.
With an extended alumni roster including the likes of Martin Scorsese, Joel Coen and Spike Lee, admittance into the program isn't for everyone. In addition to high marks, applicants need to submit a four part creative portfolio. Once in the door, you'll have access to working faculty members, state-of-the-art production facilities and internship programs. A Special Events Office ensures that all film students have access to the latest festival and event line up for both showing their work and viewing others. If there's any place outside of LA to be a film student, it's arguably in New York at Tisch.
Tuition (at time of publication): $44,000 USD (Full time year)

6.University of Pennsylvania, Philadelphia, PA. It used to be that animators did predominantly one thing: they animated for film and TV. Entertainment still may be the dream job for many aspiring animators, but more people realize that there are only so many animation roles to fill at studios… particularly with the outsourcing of much work in recent decades and a shift in technology to lighter and faster web and mobile applications. What should you do if you love 3D animation but would rather have the ability to branch out into a wide range of industries while leveraging your CG skills? Get a Computer Graphics degree from an Ivy League university!
Penn's undergrads in the Bachelor of Science in Computer Graphics program receive all the animation courses you'd expect to find in CG animation combined with other tech-heavy subject matters like physically-based animation, game development and programming.  This isn't art school animation and it isn't for everyone. But if advanced calculus courses don't scare you and late-night hack sessions pique your interest, you should be looking into Penn's CG program.
Current projects exemplify the cutting edge positioning of the CG program. Where else will you find multi-partner research like these: Army Robotics Collaborative Technology Alliance for intelligent research into human robot collaboration; a virtual world project in Second Life; a web based game to help children cope with trauma in conjunction with the Children's Hospital of Philadelphia; and a detailed 3D model of an ancient Peruvian civilization in conjunction with Penn's Archeology Department. That kind of diversity for CG animators is exactly the kind that will lead to exciting opportunities in a long career, no matter where it takes you.
Tuition (at time of publication): $45,550 (Full time undergraduate year)

5.Rochester Institute of Technology, Rochester, NY. R.I.T. has been producing top talent for over thirty years and its animation program distinguishes itself in numerous areas, as is often represented by its award-winning alumni. Taking an interdisciplinary approach, the BFA and MFA in Animation programs are housed in the School of Film & Animation and offer an enviable list of diverse courses that explore the craft of film making (both animated and live action). The department also boasts nearly two dozen fulltime and adjunct faculty members, making it possible for students to work closely with faculty members' according to their desired area of interest and explore new disciplines.
Whether you're interested in 2D or 3D, experimental or stop motion, R.I.T. has something for you, beginning with the right instructors like veteran 2D animator Brian Larson and Tom Gasek (Wallace & Grommet, Penny Cartoons). But that's just the tip of the iceberg for a department that also leverages guest lecturers, film making abroad semesters and a two month "Big Apple Animation" that we're told is not to be missed.
The university itself, ranked #7 in the Northeast (US News) boasts superb programs across the board, so it's little surprise that the university-wide acceptance rate is quite competitive (60%). That dwindles much further down for the Animation program which can see as few as one in six applicants granted acceptance. Arm yourself with an arsenal of solid high school grades, test scores and interviews, but be prepared for a demanding workload… you'll be thankful for it once you've earned your degree from R.I.T.
Tuition (at time of publication): $32,000 USD per full-time year
More: We spoke with Assistant Professor Tom Gasek who spent three decades working on stop motion films like Wallace & Grommet… check out the Q&A here!

4.Maryland Institute College of Art, Baltimore, MD. There's a reason why MICA was recently placed in the top two of design art schools by The Princeton Review. Rigorous foundational coursework sets students on their path, gradually building up to their desired areas of expertise. BFA in Animation students choose from several degree options that include a Studio Concentration for 2D, stop motion or 3D paths along with a unique Animation + Humanistic Studies degree. Taking a variety of courses that begin with painting and drawing, students' work culminates in a senior thesis film that are often shown in festivals and serve as exemplary demos for job hunts.
Industry veterans from Laika, Pixar and more fill the guest halls while a tight knit faculty roster that includes experimental, stop motion and classical animators continuously offer insight to undergraduates. Small class sizes that typically have a 10:1 student teacher ratio make learning even better. Though the school's small size is representative of many similar art schools, its location in Baltimore and quick transportation to nearby northeastern cities makes it an ideal location for many budding animators.
Tuition (at time of publication): $37,470 USD (Full time year)

3.Carnegie Mellon University, Pittsburgh, PA. Let's face it: degrees from some venerable institutions are worth more than weight in gold. Consistently ranked in the top 25 of all universities, Carnegie Mellon University is world renown as a leading research institution and has churned out countless prominent graduates including 18 Nobel laureates. You won't find an animation degree on their roster, per say, but you will find the ability to concentrate on animation in their renowned Graphic's Lab. Considered to be among the best in the world, students learn the intricacies of the craft through a host of exciting courses.
Of course, you don't need us to convince you… take Disney's word for it. The animating goliath opened up the Disney Research Lab smack in the middle of it. Leveraging Carnegie Mellon's unparalleled computer science and fine arts divisions, the Disney Lab works closely with faculty and even students (a few of whom Disney reserves coveted internships for) to research diverse areas of computer animation, computational cinematography and more.  But Disney isn't the only reason to study CG at CMU. Access to mountains of data, crème de la crème instructors, robotics labs, computer vision and machine learning all culminate in one of the world's premier CG programs. Though technically based, students take courses on physical character animation, game programming, digital narratives, computer animation simulation and so many other fine points. It's not a question of if graduates will find work, it's simply a matter of where… and the sky's the limit. Aside from Disney, the program has countless partners and it comes as no surprise that grads are working for the U.S. government, NASA, NVIDIA, Microsoft and others on the cutting edge of CG.
Tuition (at time of publication): $44,800 USD (Full time undergraduate year)

2.School of Visual Arts, NY, NY- SVA is widely considered one of the top art colleges in the country with a formidable roster of who's who alumni that can be found working at the likes of HBO, Blue Sky Studio and Pixar or teaching at other elite universities. Few people can name drop a list of distinguished former colleagues and teachers better than an SVA graduate. Offering a BFA in Animation, a BFA in Computer Art, Computer Animation and Special Effects, and a MFA in Computer Arts with a focused Animation track, an SVA education is only within the grasp of the most dedicated students who thrive under the rigors of a collaborative and creative community.
Students from around the world are attracted to its distinguished and enviably connected faculty as well as SVA's multidisciplinary approach to the arts. The school's state-of-the-art equipment and its central Manhattan location bode equally as well for budding animators. The Chair of the MFA program recently told us that the aim of the school is to develop artists and help them refine their creative voice. In an industry that is constantly changing, the school and its many advocates believe that is one commodity that never goes out of style. 
Tuition (at time of publication): $29,550 full-time undergraduate year.
More: Read our interview with the Chair of the MFA Program, Bruce Wands, in 2011.

1. Rhode Island School of Design, Providence, RI. RISD is used to leading the pack among art schools and its BFA in Film, Animation & Video (FAV) is no different as it tops our list of Northeastern animation programs. A slew of notable animation alumni including Seth MacFarlane (Family Guy) have garnered rightful praise for the program, making it hard to imagine that the program has graduated just over 1000 students since 1973.
Many alumni credit the integrative approach RISD takes to animation for their success, with an emphasis on cultivating the creative voice of its students rather than providing specialty training. By combining film and animation, students learn the intricacies of the craft while developing their skills as story tellers and artists. Hundreds of visiting artists and close collaboration with some of the finest faculty in the world continue to make RISD students among the luckiest around.
Since its inception in 1877, the school has been home to trailblazing and maverick students and faculty alike. Expect nary a normal day on campus, but don't let the progressive atmosphere fool you… to make it at RISD, you'll need to hit the books and labs like a pro.
Tuition (at time of publication): $39,000 USD (Full time year)
Pages