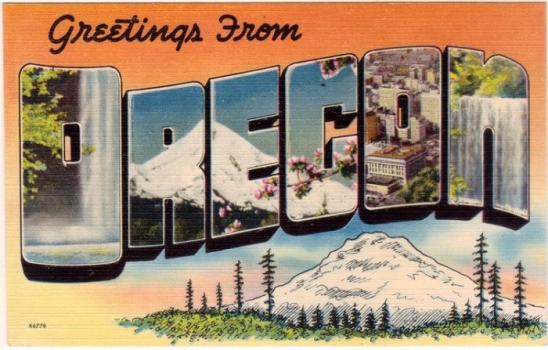 According to the latest report by the Institute of Education Sciences (IES), Oregon is now home to 60 Title IV degree-granting colleges and universities. This means, the state's best colleges are eligible for federal financial aid programs. Before these schools can claim Title IV status, they must meet five strict requirements, established by the U.S. Department of Education. They must (1) have accreditation recognized by the U.S. Department of Education, (2) grant an associate's degree or higher, (3) offer a program of at least 300 clock hours in length, (4) be in business for at least 2 years, and (5) sign a participation agreement with the Department. The state's best schools for animators have these things in common as well as several other factors that separate some of the best schools from all others.
Oregon's best schools for aspiring animators and other artists have excellent graduation and retention rates, they offer a range of financial aid programs (both federal and institutional), they offer superior faculty and staff resources, and offer a wide variety of academic and social programs. Currently, Oregon's best school for animators is Pacific Northwest College of Art (PNCA).
Pacific Northwest College of Art has been in existence for more than 100 years. Established in 1909, this private fine arts college is accredited by both the National Association of Schools of Art & Design (NASAD) and The Northwest Commission on Colleges and Universities (NWCCU). It sits on one acre in the progressive city of Portland, and its total undergraduate enrollment was 621 for the 2010-2011 school year.
Pacific Northwest College of Art offers B.A., B.F.A, M. A., and M.F.A. degrees. Aspiring animators may choose to enroll in any of the following programs: B. F. A. in Animated Arts, Communication Design, or Illustration.
Undergraduate residents can expect to pay $28,440 for the 2011-2012 school year. Tuition does not include fees of $982 per year or the costs associated with producing animated projects. Costs may include software, studio fees, software, talent, materials, and more. 
Best Animation School Programs Oregon – Other Options
Multimedia programs offer many of the same courses as a typical animation program.  In the state of Oregon, several other "best" schools offer excellent multimedia programs. They include Eastern Oregon University and Southern Oregon University.
Eastern Oregon University in La Grande offers a B. A./B. S. in Computer Science with a Multimedia Concentration, a B. A./B. S. in Media Arts with a Digital Media Concentration, and a B. A., B. S. in Art with a Graphics Emphasis. Undergraduate tuition for residents was $5,603 for the 2011-2012 school year and $11,824 for nonresidents. Tuition does not include fees of $1,443 per year.
Southern Oregon University in Ashland offers a B. A./B. S. in Computer Science and Multimedia. Tuition for undergraduate residents was $4,500 and $15,120 for nonresidents for the 2011 – 2012 school year. Tuition does not include fees of $1,590 per year.
More Programs to Consider: