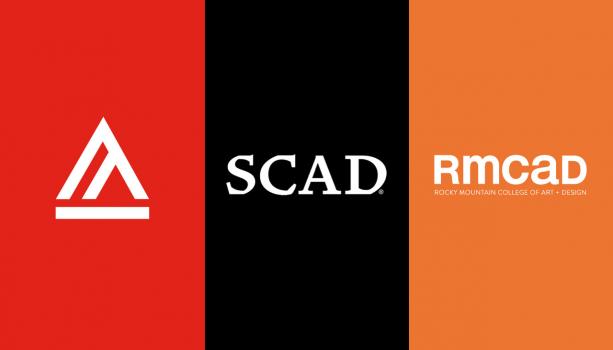 What are the best online degree programs for illustration?
Best Online Illustration Degree Programs - 2019

| School | State |
| --- | --- |
| Academy of Art University | California |
| Rocky Mountain College of Art and Design | Colorado |
| Savannah College of Art and Design | Georgia |
Our list of the best online schools for illustration degrees. The list is in no particular order and is not intended to be a ranking.

Academy of Art University, San Francisco, California
The School of Illustration at Academy of Art University offers four degrees and a Certificate in Illustration. Aspiring illustrators can pursue an AA, BFA, MA or MFA, and all degree programs are offered online. All programs are taught by industry professionals who provide professional mentoring and personal critiques designed to enhance the students learning experience.
Academy of Art instructors have created illustrations for rock stars such as Carlos Santana and U2, and they have worked with major companies such as Microsoft, DreamWorks, The New York Times, Atlantic Monthly, Universal Studios, Doubleday, Penguin, Bantam,  Houghton Mifflin, Universal/MCA, MGM Studios, 20th Century Fox Studios, Sony Pictures, Warner Bros. Studios, Disney Imagineering, Mattel Toys, and many others.
Besides the opportunity to learn from accomplished artists in the illustration industry, students in the program benefit from partnerships with key technological leaders such as Adobe and successful publishers such as WRiTE BRAiN Books.
Online courses for the AA, BFA, MA, and MFA programs are a mix of lecture content, recorded audio, interactive slideshows, video, written content, and hands-on work. Students in the program also engage in discussions and activities through the online platform, online studio environment, social media and real-time streaming of events.
Per the school, "the innovative curriculum" for the Illustration Program was "created by instructional designers and industry professionals." Students can expect to take unique courses such as Blogging: Content Creation & Promotion, Digital Clothed Figure, Digital Media 2: Illustrative Imaging, Editorial Illustration for Apps and Publication, Illustration for Consumer Products & Licensing, Illustrative Vector Art & Motion, Interactive Illustration, Physics for Artists: Light, Sound, and Motion, Social Media Strategies, and The Body As Art: History of Tattoo & Body Decoration.
An Internship in Illustration is also part of the programs as well as a Collaborative Project, Portfolio Preparation and Self Promotion, and the opportunity to spend a semester abroad in Florence.
Graduates of the NASAD-accredited Illustration Program at Academy of Art University are prepared to seek positions such as Freelance Illustrator, Concept Artist, Children's Book Illustrator, Storyboard Artist, Narrative Illustrator, Book Cover Artist, Reportage Illustrator, Interactive Illustrator for Apps & Web Publishing, Comic Artist, and Consumer Product & Licensing Illustrator.
Academy of Art alumni have been hired by companies such as The Atlantic, Blizzard Entertainment, Dark Horse, DC Comics, Marvel, National Geographic, The New York Times, the New Yorker, Paramount Pictures, Pixar, Random House, Riot Games, Wired, and many others.

Rocky Mountain College of Art and Design, Denver, Colorado
Rocky Mountain College of Art and Design (RMCAD) offers an Online BFA in Illustration with two areas of concentration and one area of emphasis. Students may concentrate in the Children's Book Area or Sequential Art or they may choose the Concept Art emphasis.
Per the school, "the virtual learning setting is perfect for self-motivated individuals who thrive in an independent learning environment." The curriculum for the program "is structured to ensure students receive exceptional online instruction in the technical, conceptual, and business aspects of illustration to build a unique portfolio that demonstrates a strong and diverse skill set." In addition, students will engage in coursework and projects that cover Visual Perception, Materials Exploration, and Human + Animal Anatomy.
Students in the Online BFA in Illustration can expect to receive the same academic and personal support as students in the on-campus program. They receive personal one-on-one instruction, engage in consistent interaction and communication with faculty, and they have access to the same "cutting-edge" software as RMCAD's on-campus students.
Courses for the NASAD-accredited program are taught by experienced online faculty, who are also working professionals in the field of illustration. Credits include freelance work for Harper Collins, Sterling Publishing, Scholastic, McGraw Hill, Communication Arts Magazine, Dell, Ballentine, Doubleday and Warner.
In addition to learning the technical aspects of illustration, RMCAD's accomplished instructors help students explore the business practices that will allow them to be successful in the field. And with a network of industry contacts and connections, RMCAD says it will be there every step of the way to help students reach their career goals.
Graduates of the BFA program are making their mark as Magazine Illustrators, Editorial Illustrators, Technical Illustrators, Instructional Illustrators, Architectural and Interiors Illustrators, and more.

Savannah College of Art and Design, Savannah, Georgia
Savannah College of Art and Design (SCAD) offers an Online MA and MFA in Illustration for experienced illustrators seeking an advanced degree with a flexible, online format. Per the school, the programs teach students to use new and traditional media to illustrate everything from film sequences to app icons. Students will learn to "work in a professional environment through a program structured like a working studio," and they will "develop a personal style and technique, learning to express (their) own unique vision while forming a well-rounded perspective on design."
Course highlights for the 45 credit hour MA program include Media and Techniques, Illustration Markets, Digital Solutions for Illustration, and Illustration Concepts and Composition. Directed Projects in Illustration is also part of the program as well as the Illustration MA Final Project.
The MFA is a 90 credit hour terminal degree that offers the opportunity to choose four electives to refine the degree, as well as a Graduate Internship. Course highlights include Advanced Studio Techniques, Illustration for Publications, Professional Practices in Illustration, Art Criticism, and Media and Techniques. Directed Projects in Illustration is also part of the program as well the Illustration MFA Thesis.
SCAD's online courses require no specific meeting times and are accessible 24/7. Students complete assignments by designated due dates and participate in online class sessions, where they assess and critique work and expand upon discussion board postings. There are no required campus visits, and internships and study abroad experiences are optional.
Programs to Consider: