Examples of London's Top Animation Studios
Studio
Framestore
Moving Picture Company
Double Negative
Jellyfish Pictures
Bluezoo Animation Studio
From thousands of working animators and the prestigious London International Animation Festival (LIAF) to major animation studios such as Framestore, Moving Picture Company (MPC), and Double Negative, we think London is a great place to do an animation internship! With a population of nearly 9 million people, students will have a rare opportunity to immerse in a bustling, iconic city that is a leader in the arts, entertainment, fashion, and finance. It's no wonder London arts and design is the most googled in the world. 
Students heading to London for an animation internship, whether for a semester or a summer, will also have the opportunity to expand their networks, gain valuable insight into how the industry works in the UK, and increase their chances of collaborating (or even landing a permanent position) with a major UK studio down the road. An added bonus is some London animation internships actually pay. Some pay minimum wage, while others pay more. No matter what the amount may be, a paid internship can help offset the costs of living in a city that is now the third most expensive in the world to live and work. 
Before we tell you how to get started on securing a London animation internship, let's take a quick peek at some of the city's top animation studios.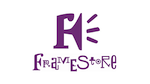 Framestore
Established in 1986, this Oscar-winning creative studio has two locations in London, and locations in Montreal, New York, and Los Angeles. At last count, Framestore had an army of more than 1,000 artists and producers across the globe. 
Notable Films: Guardians of the Galaxy, several Harry Potter films, Avengers: Age of Ultron, and Avatar.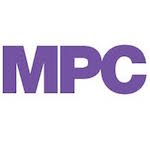 Moving Picture Company (MPC)
Nominated for numerous Academy Awards, Moving Picture Company has been creating visual experiences for more than 25 years. In addition to London, the Company has offices in Vancouver, Bangalore, New York, Los Angeles, Amsterdam, Montreal, Paris, and Shanghai. 
Notable Films: The Jungle Book, The Martian, the Harry Potter franchise, the X-Men movies, Life of Pi, Furious 7, Guardians of the Galaxy, and Terminator Genisys. 

Double Negative
With production facilities in London, Mumbai, and Vancouver, Double Negative is considered one of the world's largest providers of visual effects for film. This award-winning studio recently set up a Feature Animation Division, created to work with IP creators and filmmakers in the creation of high-end animated features. Feature Animation is currently working on its first major animated feature. 
Notable Films: Inception, Interstellar, Ex Machina, Harry Potter and the Deathly Hallows Part 2, Sherlock Holmes, Mission Impossible: Rogue Nation, Spectre, Ant-man, The Hunger Games: Mockingjay Part 2, The Huntsman, Alice Through The Looking Glass, Captain America: Civil War, and Star Trek Beyond.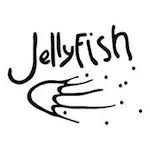 Jellyfish Pictures
Established in 2001, Jellyfish Pictures is home to more than 100 artists across two offices in Boho and Brixton. Considered one of most respected boutique visual effects and animation studios in London, Jellyfish has been nominated for and awarded prestigious industry awards such as BAFTA's and EMMY's.
Notable Projects: Floogals, a 52-part animated series for NBC Sprout and Zodiak kids, VFX on the movie "Kingsman: The Secret Service" and Buddy: Tech Detective an animated 11 minute pilot for Amazon.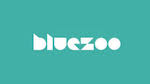 Bluezoo Animation Studio
Founded in 2001, this BAFTA-winning animation production company is based in London and is known for crafting "creatively playful CG character animation for all digital media platforms, with a fresh and quirky edge." 
Notable Projects: Olive The Ostrich (Nickelodeon), Those Scurvy Rascals, Stitch-Up Showdown, Tree Fu Tom, and Alphablocks 
More Animation Studios. . . 
Animade
BEAKUS
Cub Animation Studio
Keyframe Studios
Lumiere Studios
Mummu Animation Studio
Passion Animation Studios
Picnic Studio
Seed Animation Studio
Slurpy Studios Animation
Spiel Animation Studio
Studio AKA 
If you've seen enough and you're ready to pack up and head to London, you can get the ball rolling by checking with your program coordinator and the study abroad office at your school. While doing research on your own is never a bad thing (more on this in a sec), your program coordinator and the study abroad office are experienced with helping match students with the right overseas studio. They will also have access to a variety of resources and can provide plenty of advice about accommodations, financing your trip, local customs, and requirements.
If you want to do some research on your own, the following are a just few places to look. Please note that at the time this article was published, some sources listed both paid and unpaid internships. Also below is some information about visa requirements to help get you started on the legal requirements to intern in London. 
Global Experiences
14 Annapolis Street
Annapolis, MD
Phone (US): 877-432-2762
Phone (UK): +44-800-368-7313
Website: https://www.globalexperiences.com/internships/london-internships/
Contact Form: https://www.globalexperiences.com/contact-us/
GOV.UK
Website: https://www.gov.uk/find-internship
GoAbroad
2850 McClelland Dr.
Suite 2700<
Fort Collins CO 80525 U.S.A.
Phone: 720-570-1702
Fax: 720-570-1703
Website: http://www.goabroad.com/study-abroad/search/illustration-animation/study-abroad-1
Contact: http://www.goabroad.com/about
AnyIntern
Website: http://www.anyintern.com/uk/animation-internships-in-london/
Contact: [email protected]
Visa Requirements Provided by GOV.UK and The Intern Group 
According to The Intern Group, the non-profit organization BUNAC is the exclusive partner of the British Government and issues Certificates of Sponsorship that allow non-EU passport holders to apply for a BUNAC internship visa, known as a Tier 5 visa, with the UK Border Agency. The entire process takes from 4-6 weeks. For U.S Nationals only, this can be expedited to take three weeks. Students can also go to GOV.UK to apply for a Tier 4 (General) student visa. Please review additional information about Tier 4 visa requirements and the process here. 
Animation Schools to Consider:
Sources 
"Abroad Internships | Abroad Internships." Abroad Internships | Abroad Internships. N.p., n.d. Web. 04 June 2016. 
"Blue-Zoo on Creating Award-winning Animations." CB Creative Bloq. Future Publishing Limited Quay House, 18 Sept. 2013. Web. 20 Sept. 2016. 
Brignall, Miles. "London Houses Are Second Most Over-valued in World - UBS." The Guardian. Guardian News and Media Limited, 27 Sept. 2016. Web. 27 Sept. 2016. 
BUNAC Travel. BUNAC Travel Services, n.d. Web. 20 Sept. 2016. 
Korkki, Phyllis. "Overseas Internships Can Benefit, for a Price." The New York Times. The New York Times, 24 Mar. 2012. Web. 04 June 2016. 
"London Arts and Theatre Scene Most Googled in the World." BBC News. BBC, 04 Aug. 2015. Web. 20 Sept. 2016. 
Patnaude, Art. "London Falls Behind New York and Hong Kong in Most Expensive City Rankings." WSJ. Wsj.com, 04 Aug. 2016. Web. 20 Sept. 2016. 
"The 50 Best Animation Studios in the World." Game Designing. Lake House Media, LLC, 2016. Web. 04 June 2016. 
"The 50 Top Animation Companies | 2016 Rankings." Game Designing. Lake House Media LLC, 2016. Web. 20 Sept. 2016. 
"Tier 4 (General) Student Visa." GOV.UK. UK Government, 2016. Web. 20 Sept. 2016. 
"Visa Information System." EU Immigration and Asylum Law (Text and Commentary): Second Revised Edition (n.d.): 337-91. UK Internship Visa Information. The Intern Group. Web. 20 Sept. 2016.