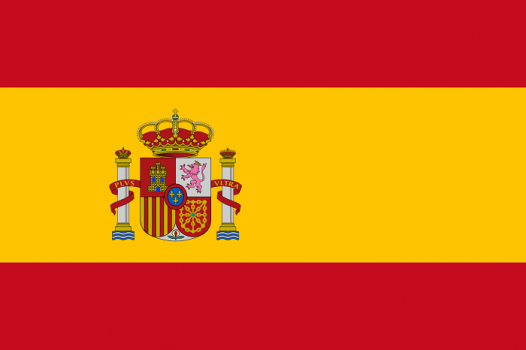 Spain might not be the first place you think of when it comes to animation internships, but maybe it should be. First, some of the most acclaimed filmmakers of all time are from Spain. Pedro Almodovar, Daniel Monzon, and Alberto Rodriguez are just a few. Next, the country is home to renowned art and design centers such as Madrid—the the capital city and a global fashion capital, Barcelona—considered Spain's art capital, and Valencia—a cosmopolitan city with an endless number of cultural activities and art exhibitions. Spain is also home to a number of productive animation studios that welcome students from overseas who are eager to learn and contribute to the craft. 
Besides art, design, culture and welcoming animation studios, students heading to Spain for an animation internship will have the opportunity to expand their networks, gain valuable insight into how the industry works in Europe, and increase their chances of collaborating (or even landing a permanent position) with a major European studio. An added bonus is some Spain animation internships actually pay. Some pay minimum wage, while others pay more. No matter what the amount may be, a paid internship can help offset the cost of living overseas. Fortunately, according to Expat Arrivals, "Spain's largest urban centers are still far less expensive than popular European destinations such as Paris, Geneva, and London." 
Spain also provides "a seductively fine quality of life," says EA. "The country is relatively large and varies enormously (culturally, climatically and economically) from region to region. Common to most of Spain is, however, a benign overall climate, a welcoming society, decent infrastructure and political stability.
Certainly, Spain still represents terrific value for many foreigners from developed countries who are earning Northern European or U.S .salaries. For these expats, a very high quality of life is available for the current cost of living." 
Before we tell you how to get started on securing an animation internship in Spain, the following is a list of 15 cool animation studios located across the country's top three largest cities. 
Blue Dream Studios, Valencia
BRB Internacional, Barcelona, Madrid
Clay Animation, Valencia
Hampa Animation Studio, Valencia
Frameover Animation & VFX Studios, Valencia
Ilion Animation Studios, Madrid
Juggernaut Animation Studio, Barcelona
Keytoon Animation, Valencia
La Catedral Animation Studio, Madrid
Lightbox Animation Studios, Madrid
Onrikal Studio, Barcelona
Sunshine Animation Studio, Madrid
The Frank Barton Company, Madrid
The SPA Studios, Madrid
Zinkia Entertainment, Madrid 
Other cities worth exploring include Seville, Zaragoza, Malaga, Las Palmas de Gran Canaria, and Bilbao. A simple Google search will return listings of even more animation studios worth looking into. 
If you've seen enough and you're ready to pack up and head to Spain, you can get the ball rolling by checking with your animation program coordinator and the study abroad office at your school. While doing research on your own is never a bad thing (more on this in a sec), your program coordinator and the study abroad office are experienced with helping match students with the right overseas studio. They will also have access to a variety of resources and can provide plenty of advice about accommodations, financing your trip, local customs, and requirements. 
If you want to do some research on your own, the following are a just few places to look. Please note that at the time this article was published, some sources listed both paid and unpaid internships. Also below is some information about visa requirements to help get you started on any legal requirements to intern in Spain. 
Global Experiences
14 Annapolis Street
Annapolis, MD
Phone (US): 877-432-2762
Website: https://www.globalexperiences.com/internships/barcelona-internships/
Contact Form: https://www.globalexperiences.com/contact-us/
Performing Arts Abroad
17 New South Street
Suite 303B
Northampton, MA 01060
Phone: 413-341-5570
Toll Free: 855-552-3698
Website: http://www.performingartsabroad.com/spain
Contact: http://www.performingartsabroad.com/contact-us
GoAbroad
2850 McClelland Dr.
Suite 2700
Fort Collins CO 80525 U.S.A.
Phone: 720-570-1702
Fax: 720-570-1703
Website: http://www.goabroad.com/providers/performing-arts-abroad/programs/film-and-animation-internship-in-spain-143392
Contact: http://www.goabroad.com/about
AnyIntern
Website: http://www.anyintern.com/es/animation-internships-in-spain/
Contact: [email protected]
Visa Requirements by NAFSA: Association of International Educators 
According to the NAFSA: Association of International Educators, student visas are required for those whose time of study in Spain exceeds 90 days. If your time of study is less than 90 days, you will not be required to obtain a visa for your stay in Spain. 
While most student visa requirements are similar from consulate to consulate, the student must check their consulate's website for the exact requirements. All students intending to study in Spain for more than 180 days will be required to obtain a "Certification of absence of police records." Students have one of two options for fulfilling this requirement: 
Submit a state-issued Criminal Background Check from the state of residence (students should perform an online search of "Criminal Background Check" with their state of residence to get instructions on how to obtain the Background Check). The state Criminal Background Check must also be verified with an Apostille from the Secretary of State's office of the issuing state. 
Submit the FBI Background Check. FBI Background checks can take 8-10 weeks to be processed and returned to students, so early submission is essential. Learn more about the process of obtaining an FBI Background Check. 
At this time, all Spanish Consulates allow for study abroad advisers, parents, and/or custodians to apply on behalf of the student as long as certain requirements are met. Each consulate may have its own requirements for this process so students are encouraged to check their consulate's website for specific information. In addition, the consulate may deny the request for someone else to apply in the student's behalf. Therefore, the possibility of a personal appearance by the student at any consulate may still be required. 
Sources 
"Animation Studios in Europe." AnimationWeek. Sanshosha UK Limited, 11 Oct. 2015. Web. 24 Sept. 2016. 
"Cost of Living in Spain." Expat Arrivals. Globe Media Ltd., 2016. Web. 24 Sept. 2016. 
PerformingArtsAbroad.com. Performing Arts Abroad, 2016. Web. 24 Sept. 2016. 
"Spain Visa FAQs." NAFSA. NAFSA: Association of International Educators, 02 July 2014. Web. 24 Sept. 2016. 
"The 50 Largest Spanish Cities." City Mayors Statistics. City Mayors Foundation, n.d. Web. 24 Sept. 2016. 
"Top 20 Spanish Directors." IMDb. IMDb.com, Inc., an Amazon.com Company, 08 Dec. 2014. Web. 24 Sept. 2016.