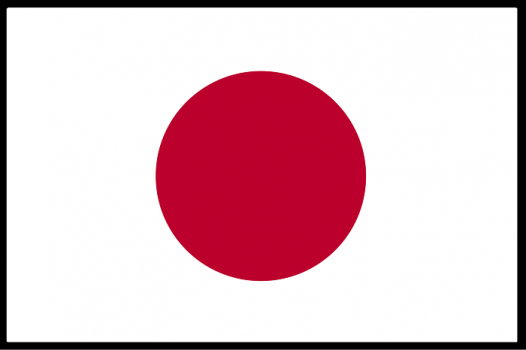 Landing an animation internship at one of the world's best animation studios would be a dream come true for any animation student. But scoring an opportunity at one of the top animation studios in Japan? Well that's just another layer of icing on the cake. While a local internship is an excellent resume builder, and it can even turn into a permanent position, now more than ever before employers value global experience in a potential candidate. And this is true in just about every progressive industry—including animation. 
Besides immersing in another culture for an entire semester or summer, students gain valuable insight into how their industry works within other cultures, they build potential long-term relationships, they may learn another language, and the likelihood of collaborating with these overseas studios in the future increases. Fortunately, for today's aspiring animators, overseas internships in this competitive field are common, and some of the world's best animation studios can be found in some pretty amazing locations. At the top of the list is Tokyo.
Interning in Tokyo, Japan
So, everyone knows that anime (ani-may) is a product of Japan. The Japanese hand-drawn or computer animation style has been used to create popular cartoons such Sailor Moon, Dragonball Z, Voltron, Gundam Wing, Speed Racer, Digimon, and the wildly popular Pokemon. It is also the style used to create the Academy Award-winning animated film Spirited Away. This blockbuster also happens to be the highest grossing anime film in history.
An internship with a major Japanese studio (well, really any studio here) can help students develop the skills needed to produce this unique and complex form of animation. Simply put, experience in both anime and traditional animation is an asset many animation studios and game design companies covet. Because anime is such a force around the world, Japan is home to a staggering 400-plus animation studios with a whopping 70 studios in Suginami, Tokyo alone. This means, finding internship opportunities here shouldn't be too difficult. 
Just a few of Tokyo's top animation studios include: 
Toei Animation, Nerima (est. 1956)
Nippon Animation, Koganei (est. 1962)
Sunrise, Suginami (est. 1972)
Madhouse, Inc., Honchō, Nakano (est. 1972)
Studio Pierrot, Mitaka (est. 1979)
Polygon Pictures, Minato (est. 1983)
Studio Ghibli, Koganei (est. 1985)
Studio 4°C; Madhouse, Honcho, Nakano (est. 1986)
Production I.G., Kokubunji (est. 1987)
OLM, Inc., Setagaya (est. 1994)
Bones Animation Studio, Suginami (est. 1998)
P.S. Works Corporation, Nanto, Toyama (est. 2000)
To secure an internship at these studios or any others in Tokyo, you can get the ball rolling by checking in with your program coordinator and the study abroad office at your school. While doing research on your own is never a bad thing, your program coordinator and the study abroad office are experienced with helping match students with the right overseas company. They will also have access to a variety of resources and can provide plenty of advice about  financing your trip, accommodations, local customs, and requirements.
The following are a just few places to look for an animation internship in Japan if you want to do some research on your own. Also below is a bit of information about Visa requirements. Please note that at the time this article was published, some of our sources listed both paid and unpaid internships. 
Internship in Japan
International Cross-Cultural Committee (ICC)
1F F-Nissei Ebisu Bldg., 3-16-3 Higashi Shibuya-ku
Tokyo Japan 150-0011
Phone: +81-3-6434-1315
Fax: +81-3-3409-8180
Website: http://www.japaninternships.com/internships/anime.shtml
Contact Form: http://www.japaninternships.com/contact-us/index.shtml
GoAbroad
2850 McClelland Dr.
Suite 2700
Fort Collins CO 80525 U.S.A.
Phone: 720-570-1702
Fax: 720-570-1703
Website: http://www.goabroad.com/intern-abroad/search/japan/internships-abroad-1
Contact: http://www.goabroad.com/contact
Lindenbaum Internship Programs Limited
Unit A, 5/F, CKK Commercial Centre
289 Hennessy Road
Wanchai, Hong Kong
Website: http://www.lindenbaum.asia/

Visa Requirements Provided by Abroad Internships
An internship in Japan requires you to have a general visa, which is valid for one or two years. The visa is free. A general visa needs to be requested personally at the Japanese embassy. First, visit the website of the embassy to download the application form. Fill out this form and bring it with you, along with your passport, passport photograph and possibly your Certificate of Eligibility. The application process takes around a month, so make sure to visit the embassy on time! However, the application process is shorter if you specifically are invited by a higher education institution. Please review additional information about visa requirements here. 
Sources
"Abroad Internships | Abroad Internships." Abroad Internships | Abroad Internships. N.p., n.d. Web. 04 June 2016.
Gleason, Alan. "Suginami, the Anime Capital of Japan." Artscape Japan. DNP Art Communications, 2016. Web. 04 June 2016.
Korkki, Phyllis. "Overseas Internships Can Benefit, for a Price." The New York Times. The New York Times, 24 Mar. 2012. Web. 04 June 2016.
"The 50 Best Animation Studios in The World." GameDesigning.org. Lake House Media, LLC, 2016. Web. 04 June 2016.