Boston Art Scene
Boston has been a backdrop for so many films and television shows that it's easy to lose count. The city's reputation in the film industry continues to attract productions of all kinds, and many of these productions decide to complete all phases of the project right in Boston. This fuels the production and post-production scene, so facilities (large and small) are plentiful here.
Film isn't the only popular art form in Boston. This city is home to dozens of art museums and galleries that showcase everything from paintings and sculptures to pottery and experimental art. Some of the top museums in the area include the Museum of Fine Arts, the Institute of Contemporary Art, and Isabella Stewart Gardner Museum.
The city has plenty of art galleries, but Boston's Gallery District is home to dozens. The Gallery District is also home to the Guild of Boston Artists. The guild is a non-profit art organization and New England's premier source for local artists working in the academic, realist tradition. The district is located on Newbury Street.
To break into the Boston art scene, you'll need talent and the right education. There are a number of colleges in and around Boston that offer quality animation programs that can help you land a job in your focus area.
Boston Animation Schools and Programs
One of Boston's best schools for animation is Massachusetts College of Art & Design (MassArt). MassArt offers an undergraduate degree in animation that prepares students to work in industries from film and video to advertising. The program covers character animation, documentary animation, stop motion, digitally generated animation, and other emerging techniques. At the end of the program student' produce their own individual animated films as well as a portfolio of work.
Another top animation program is offered at the Art Institute of Boston at Lesley University (AIB). AIB offers a Bachelor of Fine Arts in Animation and a certificate in animation. The animation program prepares students for a career in all areas of animation. Students will take courses such as 2D and 3D computer animation, stop motion animation, drawing, and more. 
The School of the Museum of Fine Arts (SFMA) is another popular institution for aspiring animators. SFMA offers an animation studio program that prepares students for jobs in production and post-production. Many of these skills also prepare students for a career in gaming, computer animation for technology companies, web design or digital design.
More Animation related programs to consider:  

Request info
Selected Campus Locations:
Selected Programs: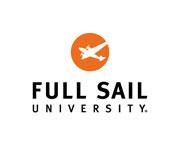 Request info
Selected Campus Locations:
Boston Animation Employers
Many Boston animators work for large studios or networks, while others work for small independent studios. Animators can also find work in advertising, marketing, and computer systems and design. Animators interested in working in the film and video industry should try: 
Global Mechanic
Machinegraphics
Gabriel Polonsky Studio (GPS)
Soup2Nuts, Watertown (10 miles from Boston)
Anzovin Studio, Inc., Amherst
Advertising animators may find employment opportunities at:
Arnold Worldwide
Mullen
Hill Holiday
MMB 
The state of Massachusetts is home to more than 900 computer systems and design firms, so animators with a computer science background can be successful here. While these firms can be found all over Massachusetts, most are in principle cities such as Boston, Cambridge, Worcester, Springfield, and Lowell.
Animation Careers at a Glance
Animators can look forward to continued job growth through 2018. Job growth is expected to average 14 percent over the next seven years, making animation the fastest growing career field in the art world. In Boston, the animator population increased from 650 in 2006 to 790 in 2009. Salaries are on the rise as well. Between 2006 and 2006, the average salary for animators living in Boston increased from $48,140 to $60,940. Independent contractors and studio owners may earn even more.
For more information about the animation industry in the U.S., visit the Bureau of Labor Statistics at www.bls.gov.