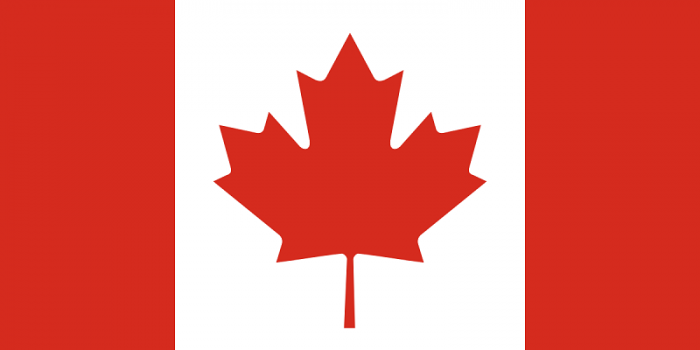 What are the best animation schools in Ottawa and Edmonton?
Animation Schools in Ottawa and Edmonton

| School | Province | City |
| --- | --- | --- |
| Algonquin College | Ontario | Ottawa |
| Carleton University | Ontario | Ottawa |
| Edmonton Digital Arts College | Alberta | Edmonton |
| Pixel Blue College | Alberta | Edmonton |
Last month, we told you all about some of Canada's best animation school options in cities such as Toronto, Montreal, and Vancouver. Next up are two other major Canadian cities that have a number of top programs leading to a degree or diploma in Animation, Interactive Multimedia and Design, 3D Animation, and more. Most of these programs take three years or less to complete, while several take less than 12 months to finish. Let's take a look at what Ottawa and Edmonton have to offer.

Algonquin College, Ottawa, ON, Canada
Algonquin College is home the School of Media & Design, which offers an Advanced Diploma in Animation. The three-year program provides students with training in traditional and 2D animation techniques as well as 3D tradigital and video game animation techniques. Sample courses include Animation Design, Environmental and Visual Problem Solving, Design Thinking, Scriptwriting for Animation, Character Design, Life Drawing for Animation, 2D Digital, and Lighting, Rendering, and Modeling.
Classes for the program are delivered in the classroom or lab, entirely online, or in hybrid format, which combines classroom sessions with online learning activities. Per the school, graduates of the program "will have the knowledge, skills and techniques required to work effectively as animators using a variety of tools" in number of roles. Graduates work in animation studios as Animators, Clean-up Artists, Layout Artists, Location and Character Designers, Background Artists, 3D Animators, and Modelers and Riggers. Employment opportunities may include feature films, animated TV series, commercials, multimedia, and computer and video game animation.
Algonquin College was established in 1967. The school serves more than 21,000 students enrolled in nearly 300 programs across close to a dozen schools, centers and institutes. Algonquin has two additional campuses in Pembroke and Perth and its students represent more than 100 countries around the world.

Carleton University, Ottawa, ON, Canada
Carleton University offers a four-year Interactive Multimedia and Design (IMD) program that leads to a Bachelor of Information Technology (BIT). This multidisciplinary degree program covers computer animation, visual effects, game design and development, graphic design, and human-computer interaction (HCI). The school says the program is further enhanced with courses in science, mathematics, business, and social science. With specific coursework in these areas, students will make their way through the entire multimedia production process: from initial concept through to final realization.
Sample courses for the program include 3D Computer Animation, 3D Computer Graphics, Human Computer Interaction & Design, Programming and Problem Solving, Technology and Culture, Visual Communication, Web Development, Physics for Information Technology, Motion Graphics, Design Studio, Computer Graphics, Product Design, Design Studio, and Advanced Topics in Multimedia.
The school says the IMD degree opens doors for graduates to pursue a broad range of career opportunities such as Computer Animator, Character Animator, Medical Animator, Special FX Artist, Video Game Design and Development, Previs Animator, Visualization Specialist, 3D Modeler/Animator, Digital Video and Audio Effects, User Interface Designer, Multimedia Development, Dynamic Web Application Design, E-commerce, and many others.
Carleton University was founded in 1942. The school serves nearly 30,000 students enrolled in hundreds of degree programs from A to Z. Carleton University is a founding member of the Council of Ontario Universities and enjoys full accreditation by the Ministry of Training, Colleges and Universities of the Province of Ontario.

Edmonton Digital Arts College, Edmonton, AB, Canada
Edmonton Digital Arts College (EDAC) offers four programs including Digital Animation Production, Illustration & Sequential Art, Digital Media Production, and Video Game Design. The most popular program for aspiring animators is the Digital Animation Production Diploma (DAP). The program is "designed to meet the growing need for qualified entry-level animators who demonstrate professional skills in storyboarding, 2D & 3D animation, modelling, rigging, and animating all aspects of a digital environment," says the school. Additionally, "learners will develop a strong understanding of the processes and business aspects of the animation production cycle."
Students will take courses in the areas of tools and basic principles of 3D modelling, materials, rendering and lighting, UV mapping, texturing, and baking, digital sculpting and retopologizing, tools and basic principles of animation, body mechanics, balance and force, and character performance. In addition to courses in these areas, students will focus on a Specialization in 3D Character Models and Environments or Character Animation including Pantomime Animation and Acting with Dialogue.
Graduates of the program will leave with a professional portfolio as well as "skills and knowledge in professional portfolio development and business communications. The Digital Animation Production program takes just 10 months to complete.
Edmonton Digital Arts College opened in 2002 as Guru Digital Arts College. It is a private post-secondary school offering full-time professional diploma programs in the creative digital arts disciplines. The school is known for its "mentor-based learning environment where the faculty joins the students on their learning path and guides them to develop their professional practice."

Pixel Blue College, Edmonton, AB, Canada
Pixel Blue College offers a 3D Animation & Modeling Diploma and a 2D Animation & Illustration Diploma. Both programs are immersive and can be completed in less than a year. The 3D Animation & Modeling Program explores content creation, manipulation, and special effects. Courses include Content Creation, Advanced Content Creation, Animation, Rigging, Dynamics, Digital Animation & Composing, and Demo Reel & Skills Development. The six-month program curriculum also includes 20 hours of Career Development, with Pixel Blue College's Employment Specialist.
Possible career options for graduates include Animator, Game Modeler, Film Production, Special Effects Artist, Character Designer, Production Artist, Multimedia Developer, Game Environment Artist, Architectural Planning & Design, Landscape Architecture, and Visual Design Consultant.
The 2D Animation & Illustration Program teaches students how to use "traditional illustration techniques to create digital drawings and animations through the use of popular programs used by today's studios," says the school. "Students in this six-month program are trained in Adobe, Toon Boom and Apple software to learn the fundamentals of 2D character animation."
Possible career options after completion of the program include Lead Animator, Character Designer, Illustrator, Art Director, Concept Artist, Background Artist, Flash Designer, Storyboard Artist, and Comic Book Artist.
Both programs offer an "unprecedented amount of available lab time enabling students to create better demo reels and perfect their" 2D and 3D skills.
Pixel Blue College was founded in 1999. The school offers full-time immersion programs leading to a Diploma. In addition to small class sizes and 24-hour access to studios, Pixel Blue offers workshops including 2D Character Animation, 2D Character Illustration, 3D Animation & Modeling, Digital Audio Production, Graphic Design for Small Business, and Social Media Workshop.   
Interested in other Canada Animation School Options? Use our School Finder here.
Note: Program information has been obtained from each school's official website. All information was accurate at the time of publication.
Other Schools to Consider: