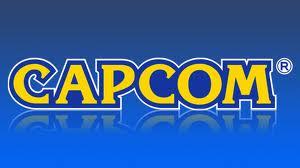 What does it take to get a job with Capcom? What is it like working at Capcom? ACR takes a look:
About Capcom
Capcom began in 1979 as a distributor and manufacturer of electronic game machines. By 1983, the Japanese company had changed its name to Capcom Co., LTD and began introducing "cutting-edge technology and software to the video game market." Today, with more than 30 years in the industry under its belt, Capcom is a leading producer of some of the most recognized home and arcade games in the world.
Capcom produces dozens of popular games, but some of the most famous include multi-million dollar franchises such as Resident Evil, Street Fighter, Mega Man and Ace Attorney. According to the Capcom website, the Resident Evil series of products has sold more than 27 million units and the franchise is valued at more than $600 million. Street Fighter has sold more than 500,000 coin-operated units and more than 24 million console games, while Mega Man has sold more than 20 million units worldwide.
Ace Attorney has sold more than 3 million units worldwide. Both Street Fighter and Resident Evil were made into full-length feature films, grossing hundreds of millions of dollars worldwide. Capcom games are manufactured for multiple platforms such as Xbox 360, PSP, Wii, and Nintendo DS.
Capcom has thousands of employees working around the world in locations such as Tokyo, England, Germany, Hong Kong, Canada, and California (Los Angeles and San Mateo). The company's head office is located in Osaka, Japan.
Capcom Jobs
Capcom, like other companies, is always looking for fresh talent. The company's career center lists job openings often and a few words of advice—"Check back regularly for open positions." As of September 2011, the Capcom career center had several job openings for programmers, producers, directors, and marketing managers. If you are interested in working with Capcom, visit the website capcom.com and click "Careers" at the bottom of the page. Here, you can search for positions and find out how to apply.
Capcom Salaries
Capcom does not list salaries for open positions or any others. You can get a good idea of how much certain positions pay by reviewing salary surveys and information on job sites such as Glassdoor.com. Game Developer Magazine conducts an annual industry-wide salary survey. According to the survey, programmers in the gaming industry average $85,733 per year and game designers average $70,223.
Art & animation professionals average $71,354 per year while production workers earn $88,544. Sound designers average $68,088 per year while business and legal professionals average one of the highest salaries in the industry at $106,452 per year. See how Capcom compares.