What does a Cartoonist do? Where does a Cartoonist work? ACR takes a look:
About Cartoonists
According to the Occupational Outlook Handbook, cartoonists draw advertising, political, social, and sports cartoons. Some cartoonists work with artists who create the idea or story and write captions, and sometimes the cartoonist will write captions themselves. Most cartoonists have critical, comic, or dramatic talents in addition to drawing skills. While many cartoonists work for newspapers, magazines, and other print publications, some also work in the television and film industry. TV and film cartoonist may draw animated cartoons, prepare model drawings and sketches of characters, and draw special effects for animation projects. 
Cartoonist Jobs
Cartoonists work for animation studios, film and video studios, cartoon networks, gaming companies, print publications, and publishing companies. In the animation industry, they render drawings of  characters, environments, and objects for small and large-scale productions. Additional duties may include developing moods and color patterns, dramatizing action, and create and paint background scenes. Cartoonists may draw characters and scenes manually, on the computer or a combination of both.
Schools to Consider:

Request info
Selected Campus Locations:
Selected Programs: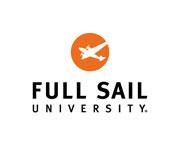 Request info
Selected Campus Locations:
Cartoonist Salaries  
The Bureau of Labor Statistics reports salary information for fine artists such as illustrators and painters. Salaries for these artists will give you a good idea of what cartoonists might earn each year. Illustrators and painters average $44,850 per year. The lowest 10 percent average $18,450 per year and the highest 10 percent average $91,200 per year. Self-employed cartoonists may earn higher or lower than average salaries based on how often they work, the types of clients they tend to work with, geographic location, experience, and many other factors.
Becoming a Cartoonist
Most employers prefer a bachelor's degree in drawing, illustration, fine art, painting, animation, or other related degree. The degree program should include heavy coursework in drawing, painting, illustration, anatomy, computer graphics, and photography, to name a few. In addition to a degree, most employers prefer candidates with a minimum of two years' experience in the industry for intermediate positions. An advanced degree may be required for upper level positions or at least five to seven years' professional experience in the industry. For entry-level positions, a degree and experience through an internship or other support position is acceptable.
Job Trends for Cartoonists
Employment growth for illustrators and painters is expected to grow by four percent for the 2012-2022 decade. According to the Bureau of Labor Statistics, demand for illustrators who work on a computer will increase, as media companies use more detailed images and backgrounds in their designs. Illustrators and cartoonists who work in publishing may see job opportunities decline, as traditional print publications lose ground to other media forms. However, new opportunities are expected to arise, as the number of electronic magazines, Internet-based publications, and video games grows.
Awesome Animation Fact: In model animation, set workers create movement by physically modifying models such as clay figures (claymation) or changing the positions of puppets (puppet animation). Each time this is done, a new scene is recorded on film or video. Because motion is captured through the position-by-position image of the models on single frames, model animation employs a technique known as stop-motion animation. The Christmas favorite Rudolph the Red-Nosed Reindeer is a classic example of stop-motion animation. —Encyclopedia.com