The Chicago Art Scene
Chicago is as famous for art as it is for architecture. While this cultural mecca is home to many of the world's tallest skyscrapers, it is also home to the world famous Art Institute of Chicago, plus hundreds of art galleries—big and small. On any given day, the Art Institute and the city's collection of up and coming galleries showcase everything from modern abstract paintings to moving digital art installations to live art demonstrations. 
The Art institute of Chicago—one of the country's largest art museums, also houses one of the world's most prestigious art schools—the School of the Art Institute of Chicago (SAIC). The school has the largest film, video, new media, and animation departments in Midwest. Chicago is also home to the Japanese Animation Society of the University of Chicago, "Chicago Filmmakers" (a media arts organization), and Anime Central (ACen)—the region's largest anime culture convention.
So, Chicago has quite a few animation societies and organizations, a top animation program, and the region's largest anime culture convention, but can an aspiring animator really make a living here? Absolutely! First, the state of Illinois is home to around 1,350 salaried multimedia artists and animators—the nation's fifth largest population of artists in this field. More than 1,000 live in the Chicago-Joliet-Naperville metro area, along with thousands of freelance artists in this field. Next, Chicago-based animators can find work at a wide variety of film and video production studios, animation production studios, game design companies, advertising, public relations and marketing firms, design firms, and at colleges and universities.
Finally, Illinois is one of the top ten highest paying states for animators and multimedia artists. The average salary for artists in this field is $66,170 per year. The highest earners in the state average $102,220 per year, and the lowest earners average $36,750 per year. Freelance/self-employed animators may earn quite a bit more or less than salaried animators. However, Indeed estimates that Chicago-based freelance animators average around $79,000 per year, which is 20 percent higher than the nationwide average for freelance animators.
To begin building an animation career in Chicago, the first step is to find the right degree program.
Chicago Animation Schools and Programs
In addition to SAIC's animation programs (MFA in Studio-Animation and a BFA in Studio- Animation), Illinois is home to many colleges and universities that offer high quality, accredited programs to suit any budget. The University of Illinois at Chicago (UIC)-School of Art and Design offers a new media arts program that prepares students for a career in 3D modeling/animation/special effects. Schools like Tribeca Flashpoint Media Arts Academy and the American Academy of Art offer animation degree programs that prepare students for a career in animation for film and video, advertising, games, or mobile communications and even computer animation for business.
Other Chicago schools that offer top-rated animation programs:
Columbia College of Chicago, Department of Film and Video
DePaul University, College of Computing and Digital Media
Illinois Institute of Art
Robert Morris College, Institute of Art and Design
These top programs are accredited by recognized agencies such as the National Association of Schools of Art and Design (NASAD). Visit the U.S. Department of Education website for a list of other recognized accrediting agencies. 
More Illinois Schools with Animation related programs:  

Request info
Selected Campus Locations:
Selected Programs: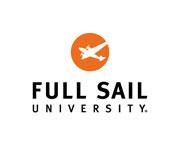 Request info
Selected Campus Locations:
Chicago Animation Employers
The Chicago animation industry is a mixed bag, and that's good for aspiring animators interested in dabbling in different fields. Chicago animation employers consist of advertising agencies, film, TV, and animation production studios, game design firms, public relations firms, marketing firms, design firms, and more. Just a few Chicago-based animation production studios include:
3to1 Studios
Animagic Studios
Bigfoot Productions
Calabash Animation
Daily Planet Productions
Digital Kitchen (DK Chicago)
Iron Galaxy Studios
Jellyvision Games
Netherrealm Studios
Radar Studios
To locate more Chicago animation studios, visit the Chicago Film Office website or Productionhub.com.
Chicago is one of the world's top cities for advertising. Animators interested in breaking into advertising have dozens of renowned advertising and marketing firms to choose from such as:
 DDB Worldwide - Chicago
 FCB Chicago
 Leo Burnett
 Ogilvy & Mather
 Razorfish
To search for more ad agencies in the Chicago area visit AgencyCompile.com or click here for a list of more than 600 Chicago area creative agencies.
Animation Careers at a Glance
Employment for animators and multimedia artists is expected to grow six percent from 2012 to 2022. Projected employment growth for animators and multimedia artists will be the result of increased demand for animation and more realistic visual effects in video games, films, and television. However, job growth may be slowed by companies hiring artists and animators who work overseas for lower wages. The increasing demand for computer graphics for mobile devices may counter slow growth by creating more job opportunities in the massive mobile industry.
Despite slow job growth, competition for job opportunities in animation will remain strong. The Bureau says, "Opportunities should be best for those who have a wide range of skills or who specialize in a highly specific type of animation or effect." Still, as of January 2014, the U.S. was home to an impressive population of 68,900 multimedia artists and animators, making it the third largest career field in the world of Art and Design.
Job opportunities for animators and multimedia artists can be found all over the U.S. However, five states have the highest employment levels. As mentioned, Illinois has the fifth highest employment level, while California has the highest, followed by New York, Washington and Texas. The Chicago-Joliet-Naperville metropolitan area has the highest employment level for multimedia artists and animators in the state of Illinois, and the sixth highest level of the top 10 metro areas in the U.S. for animators. For more information about the animation industry in the U.S., visit the Bureau of Labor Statistics.
Awesome Animation Fact: Some of the industry's biggest animated films often attract some of Hollywood's most celebrated stars. For example, although he had been offered many voice roles before, Robert DeNiro made his very first voice appearance in DreamWorks' Shark Tale (2004). DeNiro was the voice of Don Lino—the mafia boss of the reef.