Dallas Art Scene
Dallas is the second largest city in the state of Texas and one of the most diverse when it comes to population and the art scene. Artists from all backgrounds come here to display their talent at local galleries, art museums, academic institutions, ad agencies, technology firms, and game design companies. Others are only interested in the film and video industry, so they can be found working at one of the city's animation studios, production houses or flying solo.
The point is, the Dallas art scene is versatile, so aspiring animators, painters, visual artists and others don't have to worry about whether or not they can earn a living as an artists here. They can—especially with talent and the right education. Fortunately, aspiring animators can start working their way towards a lucrative career in the biz by enrolling in an animation program offered at one of many Dallas area colleges.
Dallas Animation Schools and Programs
There are several degree paths to becoming an animator. You can major in animation or multi-media art. You can also major in computer science, fine art or advertising with a focus in animation. The state of Texas is home to 240 colleges and universities and many are located in the states three largest cities—Houston, Dallas, and San Antonio. You can find a variety of animation programs at Dallas's many colleges, but we only have space for a few. Some of the most popular programs are offered at: 
Richland College
University of Texas at Dallas
Southern Methodist University
Collin County Community College (Plano suburb of Dallas, approx. 9 miles))
Art Institute of Texas, Dallas 
Richland College offers an associate degree in art and animation, while the University of Texas at Dallas offers a bachelor's degree in arts & technology with a focus in animation. Southern Methodist University offers animation courses through the Guildhall program. It also offers a master of interactive game technology degree, which requires a number of basic and advanced animation courses. Collin County Community College offers an associate degree in 3D animation and game art, while the Art Institute of Texas offers a bachelor's degree in media arts & animation.These animation programs are accredited by either the National Association of Schools of Art and Design (NASAD) or other recognized accrediting agency. Visit the U.S. Department of Education website for a full list of agencies.
More Animation related programs to consider:  

Request info
Selected Campus Locations:
Selected Programs: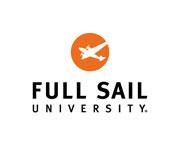 Request info
Selected Campus Locations:
Dallas Animation Employers
This large Texas city is brimming with employment opportunities for animators. You can find work in all fields from advertising to technology. Contact the Dallas Film Commission if you're looking for information about current productions or studios that are looking for permanent animators or project-to-project professionals. Past productions include Spy Kids, Ant Bully, and The Adventures of Jimmy Neutron. 
You can also contact many Dallas area animation studios on your own. Just a few are: 
Green Grass Studios
DNA Productions
Radium/Reel FX
Reel FX Studios
Liquid Logixx
Studio CGI (Dallas, NY, LA, DC, Miami) 
Dallas is also home to dozens of advertising agencies, big and small. Just a few popular firms are:
Ad Cetera, Inc.
Black Lab Creative
Sq1
Firehouse
TagTeam Creative (Dallas, Seattle)
In addition to a large number of animation studios and ad agencies, the state of Texas overall is home to more than 2,600 computer systems and design firms. Many are located in Dallas, Houston, Austin, San Antonio, and Fort Worth.
Animation Careers at a Glance
The Internet, cartoons, films, mobile technology, advertising, and gaming are here to stay and they continue to advance as technology advances. This means, the demand for skilled animators is high. The animation industry is growing so fast, that it has left all other art-related industries in the dust. Job growth is expected to average 14 percent over the next seven years, while other areas such as craft art and fine art are at 7 to 9 percent.
According to the Bureau of Labor Statistics, an increasing reliance on artists to create digital or multimedia artwork will continue to drive growth. What's even better is, job growth usually equals salary growth. Dallas animators earn approximately $10,200 more today than they earned in 2006. The average salary for Dallas animators $63,320. 
For more information about the animation industry in the U.S., visit the Bureau of Labor Statistics at www.bls.gov.