With a population of less than 650,000, Vermont is the nation's 49th largest state. The Green Mountain State may be small, but the art and design scene attracts more than seven million visitors each year. To find out why, head to Burlington where you'll find University of Vermont's Robert Hull Fleming Museum of Art. Visit Shelburne where you'll spend hours exploring the galleries, gardens, and historic houses of the Shelburne Museum. Stop by Brattleboro where you'll find the Museum & Art Center or take a day trip to Middlebury where the magnetic Middlebury College Museum of Art attracts thousands of visitors each year.
In addition to a lively art and design scene, Vermont is home to a small, but renowned collection of colleges that offer excellent art and design programs. According to the most recent report by the Institute of Education Sciences (IES), The Green Mountain State is now home to 24 Title IV degree-granting institutions. Of the state's 24 Title IVs, six are at the top of the list for artists and designers. Some offer undergraduate and graduate degrees, while others offer advanced degrees only. Continue reading to find out more about Vermont's top-rated art and design schools and what they have to offer.
Vermont Design Schools
The Vermont design schools below are the best options the state has to offer. Because some schools are private, they cost more. However, because they have Title IV status, they are eligible for federal financial aid programs. This means, even the most expensive schools are accessible to students with financial need.
Burlington
Champlain College - Degrees Offered: B. F. A. Creative Media with Specialization in Moving Image Film & Video, Visual Art and Design, Digital Filmmaking, Game Art and Animation, Game Design with Sonic Arts, Graphic Design & Digital Media; B.S. Computer Information Technology with Specialization in Web Application Development, Digital Film Management, Game Production Management, Graphic Design Management, Digital and Interactive Marketing; M. F. A. Emergent Media; Minor Web Development
Castleton
Castleton State College – Degrees Offered: B. A. Art with Concentration in Drawing, Graphic Design, Painting, Printmaking; B.A. Technical Theater & Design; B.S. Communication with Digital Media Concentration; Minor Art Studio, Film Studies
Lyndonville
Lyndon State College - Degrees Offered: B.A., Visual Communications, English with Film Studies Focus; B. F. A. Animation/Illustration, Design; B.S. Multimedia Communication, Computing with New Media Focus; A.S. Visual Arts, Visual Communications, Computing with New Media Focus; Minor Photography, Visual Arts
More Vermont Design related programs to consider:  

Request info
Selected Campus Locations:
Selected Programs: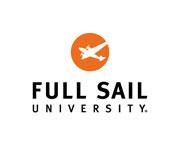 Request info
Selected Campus Locations:
Employment and Salary Trends for Vermont Designers
The State of Vermont is home to 5,280 artists and designers. Included in this major group are commercial and industrial designers, fashion designers, floral designers, graphic designers, interior designers, set and exhibit designers, theater designers, game designers, technical designers, illustration designers, and more. The population of artists and designers here has increased significantly since 2002 when the state was home to 4,240 professionals in this field. Salaries are on the rise as well. The average salary for Vermont artists and designers is $41,040, up from $36,320 in 2002.
The U.S. is home to 1,725,670 salaried artists and designers up from 1,503,680 in 2002. Salaries have increased as well. The median annual wage for salaried artists and designers was $34,580 in 2002. Today, the average median salary is $43,640. Mean wages were $41,660 in 2002. Today, mean wages for artists and designers are $53,850. 
The state of Vermont is home to a number of design studios, creative agencies, and production studios that are always on the lookout for fresh talent. Just a few options for artists and designers include Fiction Media Group (Middlebury VT, Washington D.C., New York NY), Subatomic Digital (Williston), Dreamlike Pictures (Burlington), Mt. Mansfield Media (Colchester), KSV (Burlington, Boston, New York), Shark Communications (Burlington), hmc2 Agency (Richmond), Spike Advertising (Burlington), Shadow Productions (Burlington), Cavallaro Films (East Arlington), and Lincoln Brown Illustration (Burlington).
Aspiring Vermont designers can find employment in many cities and towns throughout the state.  However, some of the best opportunities can be found in principal cities. These include Burlington, South Burlington, Rutland, and Montpelier. Also worth looking into are Bennington, Castleton, and Lyndonville.