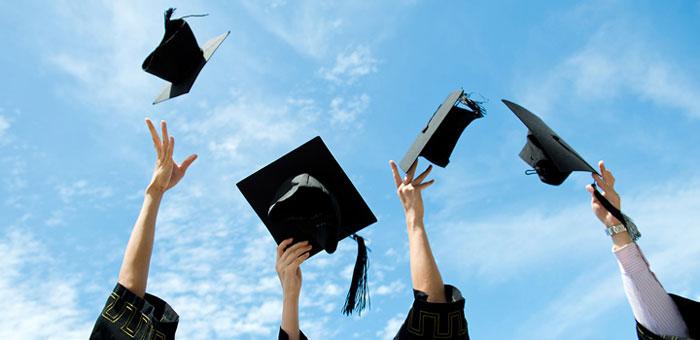 What Coursework is Included in a Typical Digital Filmmaking Program? ACR Takes a Look.
Types of Courses for Digital Filmmaking Programs
Acting for Filmmakers
Digital Audio Production
Digital Cinematography
Digital Film Lighting
Digital Production Design
Directing
Documentary Production
Independent Filmmaking
Location Scouting
Producing
Screenwriting
Special Effects
What is Digital Filmmaking?
From independent films and documentaries to animated features, digital filmmaking has become the preferred technique for filmmakers on a budget. But the lower cost to make a digital film isn't the only difference between digital and traditional filmmaking. According to Indiefilmmaking.com, with digital filmmaking, "video is captured on magnetic tape and scanned back over a playhead," whereas "film can become as large as the distance from projector to screen (determined somewhat by the strength of the projector) allows."
Besides time and cost-effectiveness, digital video has its benefits. Digital video is made up of pixels, so it's sharper than film. Digital video is also easier to manipulate, produce, and control thanks to the way in which digital video can replicate the human eye and the advanced technology used to make it work. Because digital video is less expensive and easier to work with, it can be used to create videos of all kinds from student films and other low-budget productions to films for the internet, mobile devices, and more.
What are the Types of Courses for Digital Filmmaking Programs?
Aspiring digital filmmakers have a variety of degree levels from which to choose. Most schools offer BA, BFA, BS, MA, and MFA degrees in filmmaking. Some even offer PhDs. And a number of independent film schools offer degrees or programs that skip many of the typical general education courses so students can begin making films from day one. Examples include The Los Angeles Film School (LA Film School), San Francisco Film School, and New York Film Academy (NYFA).  
While coursework for a typical digital filmmaking program consists of some of the same foundation and elective courses as a traditional filmmaking program, digital filmmaking programs require an extensive amount of coursework in the technical aspects of digital filmmaking—not traditional filmmaking. Course examples include:
Acting for Filmmakers
Digital Audio Production
Digital Cinematography
Digital Film Lighting
Digital Production Design
Directing
Documentary Production
Editing
Film Production
Independent Filmmaking
Location Scouting
Producing
Professional Writing
Screenwriting
Special Effects
Students will likely complete an internship, portfolio, and capstone project (final film). Note that digital filmmaking internships are quite competitive so many schools require exceptional work throughout the program and a minimum 3.0 GPA to enroll.
What Can I Do With a Degree in Digital Filmmaking?
The motion picture and video industries have the highest levels of employment for digital filmmakers followed by radio and television broadcasting; advertising, public relations, and related services; performing arts companies; and cable and other subscription programming.
In addition to feature, documentary, or animated filmmaker, digital filmmakers may also work as multimedia animators, digital video editors, videographers, graphic designers, directors, producers, scriptwriters, broadcast journalists, and instructors.
Many digital filmmakers work independently or on a contract basis for production studios, other filmmakers, multimedia firms, advertising and marketing firms, graphic design firms, and many others. While the advertising and film and video industries offer some of the highest average annual salaries for filmmakers ($104,600 and $106,420, respectively), at $118,190 annually, independent filmmakers are among the highest paid artists overall.
Schools to Consider: