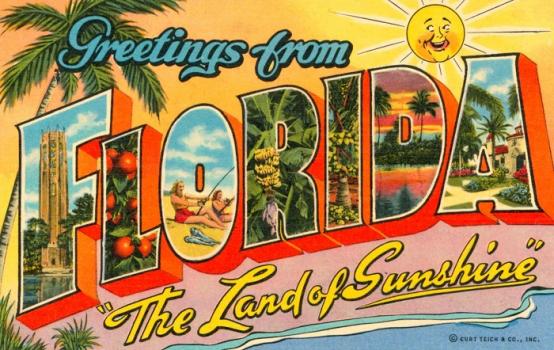 Digital media is digitized content such as audio, video, graphics, and text that can be transmitted over the Internet or computer networks (businessdictionary.com). Aspiring artists in this field work in exciting industries such as advertising, film, gaming, public relations, graphic design, publishing, web design, and photography. Other areas of interest for digital media artists include teaching, consulting, non-profit/foundations, digital art, government, and museums. 
In the State of Florida, graduates have access to a wide variety of companies in these industries and interest areas that are always looking for fresh talent. Creative agencies, newspapers, electronic media companies, non-profit organizations, and film and television companies are just a few options. The job scene for artists and designers of all kinds is just one reason digital artists flock to Florida. The state is also home to a variety of colleges that offer top-tier art and design programs. Just a few include Digital Media Arts College in Boca Raton, New World School of Arts in Miami, and Ringling College of Art and Design in Sarasota.
Continue reading to find out which Florida colleges offer the best programs for aspiring digital media artists and where to find them.
Florida Digital Media Schools
Florida is home to 223 Title IV colleges and universities, along with dozens of independent art and design schools. Many independent schools are accredited, but they may not have Title IV status (yet), so inquire within. Title IV status means the school is eligible for federal financial aid programs, so even the most expensive digital media schools in Florida are accessible to all. 
Boca Raton
Digital Media Arts College (DMAC) – Degrees Offered: AS Multimedia Design 
Gainesville
University of Florida – Degrees Offered: BFA Digital Media, MA Digital Arts and Sciences, MFA Studio Art with a Concentration in Digital Media
Miami
Florida International University – Degrees Offered: BA/BFA Art with a Concentration in Electronic Art and Digital Media, MFA Art with a Concentration in Electronic Art and Digital Media
Orlando
University of Central Florida - Degrees Offered: BA Digital Media, MA Digital Media, Minor Digital Media
Tallahassee
Florida State University School of Communication – Degrees Offered: BA/BS Digital Media Production
Tampa
University of South Florida - Degrees Offered: BFA Studio Art with a Concentration in Electronic and Digital Media
More Florida Schools with Digital Media related programs: 
Employment and Salary Trends for Florida Digital Media Artists
Digital media artists belong to the broad group Arts, Design, Entertainment, Sports, and Media (ADESM) occupations. In 2012, Florida was home to 85,480 ADESM workers averaging $45,740 per year. Today the state has a population of 88,590 ADESM professionals averaging $47,930 per year. Florida has the fourth highest employment level in the nation for this group. It is important to note that salaries for digital media artists vary greatly by industry. For example, consider the industries with highest levels and highest concentration of employment for artists:
Motion Picture and Video Industries (average annual salary $79,990)
Radio and Television Broadcasting ($52,480)
Newspaper, Periodical, Book, and Directory Publishers ($55,320)
Advertising, Public Relations, and Related Services ($68,590)
Elementary and Secondary Schools ($38,550)
The industries with the highest concentration of employment are:
Independent Artists, Writers, and Performers ($70,620)   
Radio and Television Broadcasting ($52,480)
Specialized Design Services ($59,050)          
Performing Arts Companies ($61,460)
Florists ($26,190)
While many of these industries certainly pay well, they are not the highest paying. The top paying industries for ADESM workers might surprise you. They are:
Accounting, Tax Preparation, Bookkeeping, and Payroll Services (average annual salary $90,760)
Postal Service ($83,340)
Federal Executive Branch (OES Designation) ($81,650)
Oil and Gas Extraction ($81,560)
Footwear Manufacturing ($81,360)
Awesome Animation Fact: According to Listverse, "The Flinstones was the first prime-time animated series geared toward adults, the show originally aired from 1960 to 1966 on the ABC network. An allegory to American society of the mid-20th century," the Flinstones animated cartoon became a live-action feature film in 1994 titled 'The Flinstones', starring John Goodman as Fred Flinstone, and again in 2000 for 'The Flinstones in Viva Rock Vegas'.