Who says you need a computer to draw? Sure, hundreds of software programs are available that do most of the work for you, but many careers for creative sketchers still require only a few simple tools—a pencil and paper. Chalk, pens, paint, and other materials are used as well, but many careers still rely heavily on manual skills. Just a few of the top careers for artists specializing in drawing include publishing (cover art, children's books), advertising (storyboards, mock-ups, presentations), newspapers (comic art, caricatures, political cartoons), law (sketch artist, courtroom artist), fashion design (sketch artist), architecture, and set design.
Most artists in this field have an innate talent for drawing. A structured program is all that is needed to help sharpen technical skills and land a lucrative position (or client). Fortunately, hundreds of colleges across the U.S. still value superior drawing skills so they offer competitive programs that can help you enter the field with ease and build a successful career with confidence. In the state of Texas, several standouts offer the best programs for drawing majors. Just a few include Angelo State University and Texas Tech University. Continue reading to learn more about Texas's best options for drawing majors.
Texas Drawing Schools
Texas is home to 252 Title IV degree-granting colleges and universities. Title IVs are eligible for federal financial aid programs. This is good news for aspiring artists that would like to attend a private school rather than a state school, as tuition for most private schools is well over the $20,000-a-year mark. Scroll through the list below to take a look at Texas's best drawing schools and what they have to offer.
Denton
University of North Texas - Degrees Offered: B. F. A. Communication Design, Visual Art and Design (Visual Art Studies), Studio Art with Concentration in New Media Art, Drawing, Photography; B.A. Radio-Television-Film (RTVF); M. F. A. Design with Concentration in Innovation Studies, New Media Art
Commerce
Texas A&M University Commerce - Degrees Offered: B. F. A. Visual Communication Arts with Emphasis in Art Direction, Design, Illustration/Copywriting, New Media or Photography, B.A., B.S. Media Studies; Film Studies (Minor)
Hunstville
Sam Houston State University - Degrees Offered: B. F. A. Art with Emphasis Advertising and Graphic Design, Computer Animation, Drawing, Photography, Printmaking
Lubbock
Texas Tech University - Degrees Offered: B. F. A. Art with Specialization in Communication Design; B.F. A. Studio Art with Emphasis in Painting + Drawing, Photography (DigiPrint Option Available), Printmaking (DigiPrint Option Available); Studio Art (Minor); B. F. A. Visual Studies
Nacogdoches
Stephen F. Austin State University - Degrees Offered: B.A., B. F. A. Fine Art, Art Studio with Design, Cinematography, Digital Media, Drawing, Photography; M. F. A. Art with Concentration in Digital Media
San Angelo
Angelo State University - Degrees Offered: B. A. Art with Graphic Illustration, Painting + Drawing, Printmaking Emphasis; B.A. Art Studio, Studio Art with Graphic Design, Painting + Drawing, Printmaking Emphasis; B.A. Communications with Radio-TV-Film Emphasis; M.A. Communications with Communications with Radio-TV-Film Emphasis, Print
More Texas Drawing related programs to consider:  

Request info
Selected Campus Locations:
Selected Programs: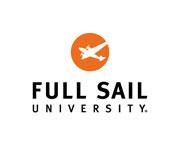 Request info
Selected Campus Locations:
Employment and Salary Trends for Texas Artists Specializing in Drawing
For employment and salary reporting purposes, the Bureau of Labor Statistics classifies artists with a knack for drawing as "fine artists." But first, the Bureau reports salary and employment information for artists and designers as a group, followed by fine artists as a subgroup. Let's start with Texas-based artists and designers.
According to the latest report by the Bureau (March 29, 2012), Texas is home to 106,350 salaried artists and designers, up from 84,040 in 2002. They average $45,730 per year, up from $36,780 in 2002. The state is home to 280 salaried fine artists, down from 440 fine artists in 2002. Fortunately, salaries are on the rise. In 2002, Texas-based fine artists averaged $37,420. Today, the average salary is $43,940.
It is important to note that a substantial number of artists work independently. According to the Bureau, the average salary for independent artists is significantly higher than salaries for full-time employees. As of March 2012, the average independent artist earned $82,870. Factors from company size to geographic location may also affect earnings.
Artists in the drawing industry may find employment opportunities just about anywhere in the State of Texas. However, some of the most lucrative positions can be found in bustling cities with the biggest art and culture scenes. Texas's hottest havens for artists include Houston, San Antonio, Dallas, Austin, Fort Worth, El Paso, Arlington, Corpus Christi, and Plano. Also worth looking into are smaller cities such as Brazosport, Galveston, and Odessa.