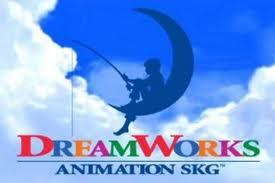 I have had the pleasure of knowing David Stodolny since he was chained up in the catacombs of Sheridan College. After cutting the chains and graduating from Canada's most prestigious animation program David was initially recruited by Nelvana in Toronto. He was later stolen away by Sony Pictures Imageworks, only to later be scooped up by Dreamworks—where he became their Senior Character Animator.
David has been lucky—and talented—enough to work on hugely successful films, including Open Season, I Am Legend, and Surfs Up. David contributed to two major upcoming releases from Dreamworks—Kung Fu Panda 2 and Puss in Boots.
Fun fact: David's facial expressions are so animated (read: goofy) that he is often used by his colleagues to act out scenes and characters.
Animation Career Review was lucky enough to steal a few moments from David—where he offered up some solid advice for our aspiring animators.
What is your focus within animation and what led you to choose this focus on this one?
My focus within animation is to make every shot I work on something special. There are always default ways or cliche ways of animating that I try to avoid. I try to remember that once my shot is done, it'll be in the movie forever and people will continue to watch it for years. So I have to make every moment and every shot as unique as possible.
Fill in the blank: The future of animation is_________.
discovering unique styles and ideas from independent animators
What are the best and worst aspects about working in the animation field?
The best part of working in animation has and always will be experiencing the response from a public audience on opening night. Hearing people laugh or cry at not only the lines being read but from something you specifically decided to put into your animation. The worst part of working in animation is definitely how long it takes to see the fruits of your labour. We'll work on a movie for over a year and only have contributed about 1 or 2 minutes of the film.
Among your achievements, which one(s) are you the most proud of?
It's strange but among my accomplishments I am probably most proud of being a part of How to Train Your Dragon. I say it's strange because I only came on board that project about half way through. I didn't have that much work to show on that movie but I am still overly grateful and proud to have had a chance to work on what a lot of people consider one of the best animated movies ever. As for my animation and what I've contributed I think I am most proud of my work on Surf's Up. 
What advice would you give to aspiring animators?
My advice for aspiring animators is to keep fighting and working for what you want to do for a living. A lot of people and parents will advise against it saying "there's no money in that (which is not true)" or "do something more stable" but I honestly believe if you want to be happy in your job you HAVE to do what you enjoy doing. Don't get comfortable in a job that you don't like. Use it as a stepping stone and keep pushing yourself to get where you want to be.
What were your most challenging projects, and why?
My most challenging projects would definitely have to be Kung Fu Panda 2 and How to Train your Dragon. Kung Fu Panda 2 because of the amount of characters in the film. It's not like the first film where there are usually only a couple of characters in a shot. We were doing shots that had 16 or more characters in each shot. And these shots could take us over a month to do for something that lasts on screen for only 5 seconds. "Dragons" was a good challenge as well, but because of the style of animation. They were really going for a live action film feel but we still wanted to give it the charm and feel of an animated film. So it was a lot of work to really make the characters act and feel like they were in a real world that could exist.
What kind of education did it take to get you where you are today?
I went to Sheridan College and studied Classical Animation (2D or hand drawn) for 3 years. I'm glad I took the full three year course because to work in different countries quite often they require a certain level of education in order to get a work visa to work there. I've had a couple of friends that are insanely good animators that have been turned away because they didn't have the same level of education that is needed by the USA's custom agents to get a work visa.
What animation software package(s) do you prefer to use? Which one would you recommend to beginners?
For the majority of my career I used Maya to animate my CG work. I've recently started using Toon Boom Animate and Toon Boom Studio for my personal traditional work (artofstodoe.blogspot.com). If you're into animation and want to learn either of these programs I know they have free educational versions for students and you can order them straight from their websites.
Could you share with us your best story about working in the animation industry.
Everyone has heard about animators sneaking funny little jokes into the scenes they work on. Well I would like to say............that is absolutely true. It's not as often as we'd like because we do in fact work really hard and really long hours. But I have been known to squeeze a couple jokes into animated films in the past. Usually it's something in the background and not too obvious and it's more of an inside joke. But I do have friends that have got their jokes all the way to the final stages of approval and finally the producers catch and make them take it out. It's all in good fun though. Unfortunately we don't have nearly the same amount of freedom to do that in CG as they did back in the 2D days.
Do you think that there is an increasing or decreasing demand for animators overall? Why?
I think there is definitely an increasing demand for animators in this industry. There are so many different venues that animation is becoming a big part of. Whether it be feature films, websites, online movies and short films, TV. Everything. The world is quickly becoming a media based place and there are so many opportunities coming up for amateur and professional animators nowadays.
What aspects do you think would be critical to creating a great graduate reel? What key things should NOT be in the reel?
When creating a great graduate reel make sure you don't just put everything you've ever done on that reel. Put the most professional stuff and only the stuff that shows off the best of what you can really do. Get other animators and classmates and teachers to help you pick which shots you're going to put on your reel. Don't ask your Mom and Dad, they'll think everything is amazing because they probably wont know what specifics to look for. Always put your very best shot first, then your second best shot next....fill it in with only great work and then end with your third best piece. Don't just put something in because it's funny or YOU like it. Make sure it shows all the principals that studios will be looking for when selecting their next animator. Gear your reel towards the studio you are applying for. If you're applying for an FX position where you'll only be animating dinosaurs and robots, they'll want to see that type of animation showing action and mechanics. But if you're applying for a feature studio that does a lot of full character acting, leave a lot of the FX work off your reel. If you don't have the type of animation on your reel that you think they are looking for then obviously send what you have that is the most relevant. But take it upon yourself to do your own personal work to strengthen your reel as well.
What are your thoughts on the role of traditional art in modern animation?
I would say the traditional animation took a little bit of a nose dive when computer animation became popular. But it's coming back full force now, especially online and in the short format type work. 2D animation is an amazing place to explore new styles and still push the boundaries in ways that CG animation will never be able to. I'm really excited for the future of 2D animation. People are really creating the best 2D lately that has ever been done. Overall I think there will always be a place for all types of animation. It's the content, style and story that makes something interesting not necessarily the medium or tools used to create it.