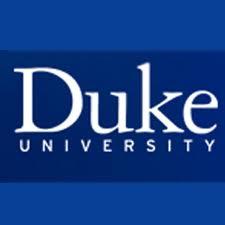 Degrees Offered: B. F. A. Visual Arts; M. F. A. Experimental and Documentary Arts
Tuition Information: Undergraduate $40,665; graduate $30,810 for the 2011 – 2012 school year. Tuition does not include graduate fees of $718 per year.
Contact Information:
Durham, NC 27708
919.684.8111
www.duke.edu/
Scope Of Program:
Visual Arts students at Duke University begin their studies with coursework in visual practice, drawing, art history and art studio. They continue with classes in photography, digital imaging, graphic design in multimedia, interactive graphics, film animation production and book art. All students complete a senior capstone course and project. Independent study is strongly encouraged.
M. F. A. candidates in Experimental and Documentary Arts must complete courses in documentary field work, experimental film/video and computational media. They also participate in three required graduate seminars and four elective courses. All students create a M. F. A. project and thesis and participate in a thesis exhibition. This M. F. A. program is limited to 15 students per year.
Duke University accepts the Common Application and the Universal Application with supplements. A portfolio is required with the application to the M. F. A. program. Undergraduate applicants may submit a portfolio if they wish, using the Arts Supplement form. Merit and need-based scholarships are available, as are graduate fellowships and graduate assistantships. North Carolina and South Carolina residents are encouraged to apply for state grants and scholarships.