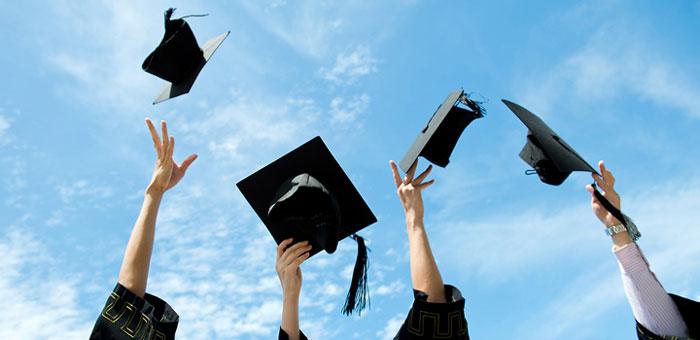 What Does Electronic Media Mean?
Electronic media has a number of definitions. Some professionals define electronic media as electronic forms of publication such as websites, social networking sites, and blogs. Others say electronic media refers to broadcast or storage media that take advantage of electronic technology. Electronic media may include television, radio, Internet, fax, CD-ROMs, DVD, and any other medium that requires electricity or digital encoding of information. The term 'electronic media' is often used in contrast with 'print media' (www.businessdictionary.com).
Coursework for Electronic Media Programs
A typical electronic media program prepares students for a career in the entertainment and communication industries. The program will require successful completion of general studies courses, core courses, and electives. General studies courses may include English, Public Speaking, Foreign Language, History, Literature, Philosophy, Political Science, Sociology/Psychology, and Economics.
Core courses may include History of Electronic Media, Digital Core I, Sight, Sound & Motion, E-Media Research and Resources, E-Media Writing. News Writing, Electronic Media Law, and Ethics of Mass Media. A number of theory courses must be completed and options may include Survey of Film, E-Media Criticism, Producing, E-Media Programming, and BearCast Management, to name a few.
The list of elective options is lengthy, so it would be tough list them all here. The following are just a few options. Students may be required to choose a set number of credit hours from any given collection of elective courses depending on career goals and/or focus area. Sample electronic media program electives include Business, Principles of Information Systems, Documentary, Digital Audio Production, Writing for the Web, Studio TV Production, Producing for Single-Camera Production, Sound for Picture, Video Production, Digital Sight, Sound & Motion, Post Production, and New Media Studio.
During the final year of study, students will be required to assemble a portfolio of his or her best work or other senior project. In addition, some schools require all students to complete an electronic media internship. In some cases, these internships offer a small stipend. Other schools may list the internship as optional and students may receive college credit only for completing the program. Whether the internship is paid, unpaid, mandatory or optional, it is highly recommended by schools and employers. An internship program offers the opportunity to gain valuable hands-on experience and make lifelong contacts in the industry.
What Can I do with a Degree in Electronic Media?
Electronic media graduates work may find work in the areas of television, radio, advertising, the Internet, and film. Possible job titles include programming assistant, producer (television), reporter, sportscaster, anchor, webcast producer, web designer, web developer, media buyer, media planner, producer (print), copywriter, marketing specialist, creative director, art director, film director, screenwriter, film editor, videographer, and producer (film).