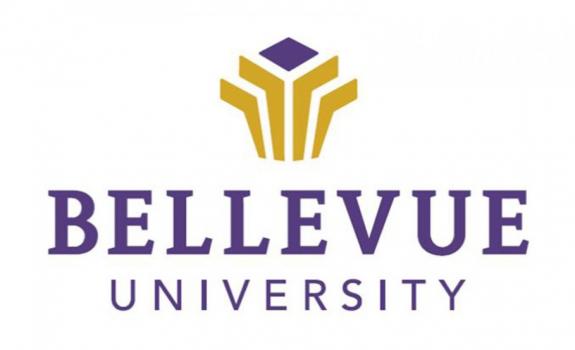 ACR takes a deep dive into Bellevue University's esports program
The Bellevue University Bruins esports program launched in the fall of 2017. Managed by the Athletics Department, the Bruins quickly joined the Collegiate Starleague and the National Association of Collegiate Esports (NACE). At launch, the university also announced the hiring of its first esports head coach Alex Rogers who said he was "excited to be a part of this amazing opportunity" at Bellevue University."
With the addition of esports, Bellevue University now has 10 varsity sports programs. The school's other varsity sport programs include men's soccer, women's soccer, volleyball, men's basketball, women's basketball, men's golf, women's golf, softball, and baseball.
What Esports Teams Does Bellevue University Field? Are Scholarships Available?
Bellevue University Esports launched with a League of Legends team. With a roster of 10 players and under the direction of new head coach Samanga Amarasinghe, the program has since added Hearthstone and Overwatch. When the school announced that it would offer financial support for esports players, it became one of the few universities in the country to offer athletic scholarships for esports competitors. With the first awarded scholarship, the school says it made the difference in the student's ability to afford an education there. The program
Where Does the Bellevue University Esports Team Practice and Play?
The Bellevue Bruins practice, play and compete at Bellevue Esports Arena. Known as the "BRUIN Bunker," the arena is located in the Gordon Lozier Athletic Center on the main campus of Bellevue University. According to GameDesigning.org, the school "spared no expense on equipping their team with top tier equipment." Players have access to 14 top of the line Dell Alienware desktop gaming computers and Razer peripherals and the Bunker also serves as a facility for resident students to relax and play console games. The room features two 55" televisions, which can be used to VOD (Video on Demand) review, and play those same console games.
What are the Some of the Top Bellevue University Esports Headlines?
Bruins take home title at KC Int'l GameCon Expo
The Bellevue University League of Legends eSports team swept through the competition en route to a championship finish at the Kansas City International GameCon Expo.
Overwatch opens Tespa season with four wins
The Bellevue University Overwatch team made their competitive debut in the Tespa National and Regional Leagues posting a combined 3-0 record. They followed that up by winning their first Tespa Varsity League match on Tuesday to improve to 4-0 on the young season.
Bruin Overwatch sweeps through first day of HUE Fest
The Bellevue University Overwatch team swept through three matches on the first day of the Harrisburg University Esports Invitational.
Overwatch wins all eight games en route to 4-0 week
The Bellevue University Overwatch team capped off a perfect week with their fourth win in three days. The Bruins upped their record to 15-1 in Tespa competitions by winning each of their four matches by scores of two games to none.
League of Legends defeats Wheaton; Hearthstone players rank up
The Bellevue University League of Legends team worked their way back into the win column in the RIOT College League of Legends Championship while a pair of Bruins turned in impressive performances in a Hearthstone ranking tournament over the weekend.
Overwatch stays unbeaten in Varsity & Regional Leagues
The Bellevue University Overwatch team capped off a successful week with their third-straight victory to improve to 11-1 in all Tespa Competitions.
What Degree Programs Does Bellevue University Offer Aspiring Game Designers?
While collegiate esports participants come from a wide spectrum of majors, many students who participate in competitive esports plan to pursue careers in the games industry. Program offerings at Bellevue University include a BS in Software Development (in-class, online and accelerated options), BS and BAS degrees in Computer Information Systems (in-class and online), a BS in Mathematics, and an MS in Instructional Design and Technology.
For students interested in esports support positions, BA and BS degrees in Sport Management are available as well as BA and BAS degrees in Communications Studies, and an MA in Business and Professional Communication.
How Do I Join the Bellevue University's Esports Team?
Interested recruits can contact Coach Amarasinghe via email at [email protected], by phone at 402-557-5267, or by filling out the prospective athlete questionnaire at the official Bellevue Bruins Esports website: bubruins.com/sports/esports.