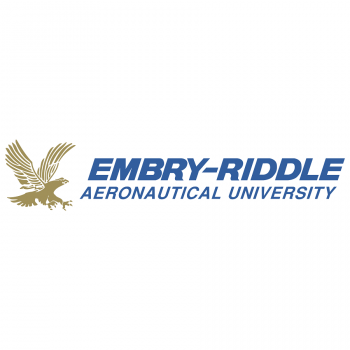 ACR takes a deep dive into Embry-Riddle Aeronautical University esports program
Embry-Riddle Aeronautical University (ERAU) became a member of the National Association of Collegiate Esports (NACE) on June 9, 2017. Teams include League of Legends, Overwatch, Rainbow Six Siege and Super Smash Bros. Ultimate. Known as the ERAU Prescott Gold Wings, the program says that it has a goal to rank among the top 50 teams in the league.
In an ERAU News report, 2017 Captain Braxton Rod explained that, "getting into the league is the easy part; you just need to sign up and play. Recognition is the hard part. But our players will grow stronger through our mentoring system—having our more experienced players teach new players what they have learned."
Rod also added that Head Coach Derek 'Lohpally' Abram is just one of the things, which sets the Gold Wings apart from their competition. "To my knowledge," explained Rod, "we are the only team with a coach of 'Lohpally''s caliber."
"Coach Abrams analyzes game footage, observes practice sessions, and focuses in on what each player—and the team as a whole—can do better. Imparting advanced techniques and strategies the team had previously no exposure to has gone a long way to establishing a new standard of professionalism among this relatively young team. Rod is grateful to have such a great coach in Abrams, who has played and coached Esports at a professional level prior to coming to Embry-Riddle."
What Degree Programs Does Embry-Riddle Aeronautical University Offer Aspiring Game Designers?
While collegiate esports participants come from a wide spectrum of majors, many students who participate in competitive esports plan to pursue careers in the games industry. Embry-Riddle Aeronautical University offers a BS in Simulation, Games, and Animation that helped launch several esports teams at the school. Per the school, the program teaches students the principles behind building virtual worlds and simulations by using mathematical algorithms and technologies underlying aviation simulators, computer aided design (CAD) systems, animation software, streaming video networks, and games. The program prepares students to be skilled in building the digital experiences of the future and to be leaders in this emerging and interdisciplinary field.
As a technical, multidisciplinary degree, students will take courses in computer science, mathematics, physics, engineering, animation, modelling, computer graphics, simulation, and artificial intelligence. Aspects of art and design will complement the technical side of this degree. Work in the computer labs is extensive and students can expect to graduate proficient in C#, C++, Python, JavaScript, HTML5, Maya and Unity3D. Example courses include Gaming Capstone, Interactive Media, Multiplayer Game Systems, Game Engine Architecture, and Artificial Intelligence.
Graduates of the program will be ready to work in a variety of industries from gaming to virtual training environments. Examples include building computer game software for Microsoft, designing virtual reality environments for Boeing, or working at the Department of Defense Modeling and Simulation Office or one of its contractors.
How Do I Become an Embry-Riddle Aeronautical University Esports Player?
Students interested in joining the ERAU Prescott Gold Wings should visit the official ERAU Athletics website here.