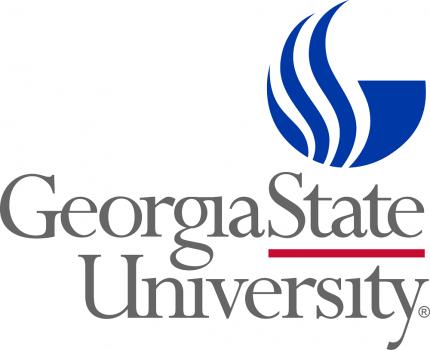 ACR takes a deep dive into Georgia State University esports program
Georgia State University formed its varsity esports program in 2017. The program is administered through the university's Creative Media Industries Institute (CMII), which the school says, "continues to increase the tournament's production quality and foster exciting game play." Beyond game play, esports efforts include "student participation in broadcasting, production and marketing of esports and tournaments, coaching, student management, and game development. With this support to game play, students are gaining experience that will help them in enhancing their education and preparing for careers."
Georgia State University is a member of the National Association of Collegiate Esports (NACE) and among several Georgia universities that launched the Georgia Esports League (GEL). Georgia Institute of Technology, Kennesaw State University, and the University of North Georgia are just a few members.
What Esports Teams Does Georgia State University Field? Are Scholarships Available?
The Georgia State University Panthers compete in League of Legends, SMITE, Paladins, Overwatch, Hearthstone, Brawlhalla, and Dragonball Fighter Z. Team members are eligible to earn scholarships, and are expected to maintain high scholastic performance. Scholarships will supplement HOPE awards for those qualifying for NACE esports tournament play.
The Georgia Esports League (GEL), now in its fourth season, has awarded nearly $20,000 in scholarships to esports competitors and shoutcasters. GEL also plans to provide scholarships to students winning statewide events. A service of the Georgia Game Developers Association (GGDA), GEL focuses on improving teamwork and the esports community in Georgia.
Where Does the Georgia State University Esports Team Practice and Play?
Georgia State University is organizing practice suites and a venue for tournament play. So far, teams have participated in competitions in the Georgia State Sports Arena.
What Degree Programs Does Georgia State University Offer Aspiring Game Designers?
While collegiate esports participants come from a wide spectrum of majors, many students who participate in competitive esports plan to pursue careers in the games industry. Georgia State University is known for its Creative Media Industries Institute (CMII), which "builds connections between creative students and the entertainment and information industries," says the school. Part of the College of Arts and Science, the Institute's focus is on "advanced technology workforce training, building a national model for media entrepreneurship and collaborating with media and arts industry partners." Besides esports, CMII houses the Georgia Film Academy, Playtest (a weekly deep dive into game mechanics, concepts and experiences), and the Game Design Program. Degree options include:
Bachelor of Interdisciplinary Studies (BIS), Concentration Game Design and Development
Bachelor of Interdisciplinary Studies (BIS), Concentration Media Entrepreneurship
The Game Design and Development BIS provides two sequences: one for students who want to code games (sequence is computationally intensive and specific to the needs of the leading game companies) and another for students more interested in game development as a conceptual practice. Students in the Media Entrepreneurship BIS may combine classes in a core craft such as games, film or graphic design, with classes offered by CMII in Media Arts and Entrepreneurship.
The College of Arts and Sciences' Department of Computer Science offers programs suited to aspiring game designers as well. Options include BS, MS, and PhD degrees in Computer Science. A Minor in Computer Science is also available.
How Do I Join the Georgia State University Esports Team?
Orientation sessions and competitions to fill team slots with the most talented players are ongoing. The university will start by connecting students to League of Legends and Smite competitions, but students playing on other platforms are also encouraged to join. For additional details about the esports program at Georgia State University (or to apply) visit the Creative Media Industries Institute website here.