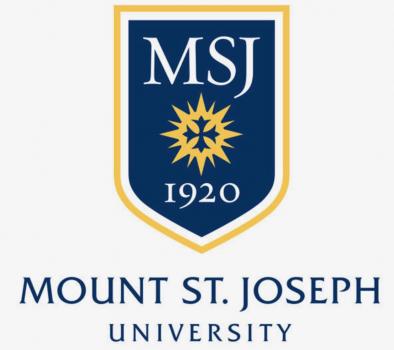 ACR takes a deep dive into Mount St. Joseph University's esports program
In 2018, when Mount St. Joseph University announced that it would be launching its 25th intercollegiate sport, no one guessed it would be esports! When the announcement was made, Director of Athletics and Recreation Steve Radcliffe said, "we are excited to offer esports as an intercollegiate sport at the Mount."
"With the rapid rise in popularity of esports, we believe this will be a fantastic opportunity to attract students to the Mount and increase the visibility of our University, both locally and abroad." Dr. Christa Currie, Chair of the Department of Chemistry and then interim head esports coach said, "we are thankful for [Dr. H. James Williams] and the President's Cabinet for having the foresight to approve this venture, and we are proud that Mount St. Joseph University is now the home collegiate esports in Cincinnati."
Competitions for the Lions are already underway for the 2019-2020 academic year and The Mount has already joined the National Association of Collegiate Esports (NACE). The program has also hired Tim David, the first-ever (official) head coach of Esports at the Mount.
What Esports Teams Does Mount St. Joseph University Field? Are Scholarships Available?
Mount St. Joseph is currently home to three teams: Fortnite, League of Legends, and Rocket League. Games such as Overwatch, Super Smash Bros., and Apex Legends may be added as the roster expands. The program has 12 players so far, with $2,000 scholarships available for 10 students.
Where Does the Mount St. Joseph University Esports Team Practice and Play?
Student-gamers practice and play in the Esports Room on the lower floor of the school's Seton Center. An MSJ news release described the Room as "decked out in Mount colors and full of souped-up desktop PCs that would make any computer connoisseur drool."  The Room is also equipped with ergonomic gaming chairs, of course.
What are the Latest Mount St. Joseph University Esports Headlines?
The Mount St. Joseph Esports program began competition just last week, and the team already has its first victory. According to MSJ Esports News, "in just the second match of the season the Lions took down Robert Morris 3 games to 1 to secure the win."
The team for the match consisted of Justin Ives "Jives" (Florence, Ky./St. Henry), Jackson Dalton "Dalton" (Georgetown, Ohio/Georgetown) and Trevor O'Brien "FLAWLESS" (Cleves, Ohio/Taylor). The Lions won the first two games of the match by a combined score of 5-0. They dropped the third game 4-0, before coming back to secure the win in game four 4-3.
"The feeling of winning in competitive is the best you can get" Said freshman Jackson Dalton. "Collegiate Rocket League is one of the highest levels of Rocket League you can play, and it is a ton of fun to see where we stand as players and a program."
What Degree Programs Does Mount St. Joseph University Offer Aspiring Game Designers?
While collegiate esports participants come from a wide spectrum of majors, many students who participate in competitive esports plan to pursue careers in the games industry. Program offerings for aspiring game designers include BS degrees in Computer Science and Interactive Media Design and Computing. Offered through MSJ's Department of Computing, the Computer Science program has a required minor to help students tailor the degree to their individual interests. Popular options include Communication and New Media Studies, Graphic Design, Mathematics, and Web & Mobile App Development.
Also offered through the Department of Computing, the Interactive Media Design and Computing has a major and a minor in Web & Mobile App Development. The tailored curriculum integrates concepts from computer science, graphic design, art and communications to form solutions to problems. Students get hands-on experience with cutting-edge industry-standard software for designing and editing audio and visual media.
How Do I Join the Mount St. Joseph University Esports Team?
Gamers interested in competing in esports at Mount St. Joseph University can begin the application process by filling out the Esports Recruit Questionnaire at MSJ Athletics here. For additional questions about MSJ Esports, contact Head Coach, Tim David at tim.david@msj.edu.