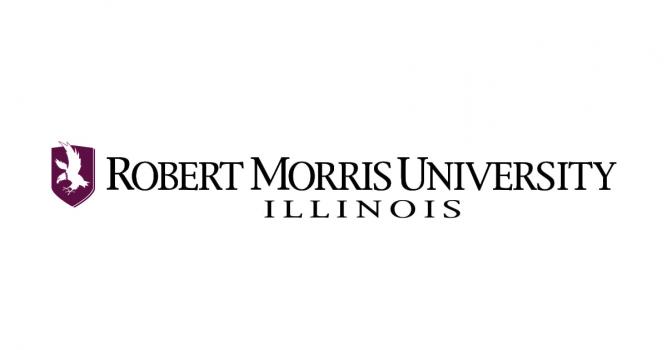 What does Robert Morris University Illinois' esports program offer?
In 2014, Robert Morris University Illinois (RMU-Illinois) became the first university to launch a varsity esports team. While other schools soon followed, RMU went on to become the first school to offer esports scholarships as well, with some of the largest grants for players in the U.S. The school offers up to 50% of tuition and 50% of room and board, to the tune of $19,000 per student, per year, for a total of $76,000 over four years.
Students in the RMU-Illinois esports program compete in League of Legends, Counter-Strike: Global Offensive (CS:GO), Overwatch, Rocket League, Heroes of the Storm, and Hearthstone, and players come from as far away as China to compete in this pioneering program. Including Yinghao Wang, whose hometown is Fujian, China, the 2018-2019 roster consists of 36 players from Illinois, Wisconsin, Nebraska, Kentucky, Texas, Nevada, Washington State, California, Connecticut, Ohio, New Jersey, New York, and North Dakota.
Part of RMU's athletic department, the school recently announced that apparel giant Champion will be the new apparel sponsor for the esports program. RMU is already known as one of the nation's most successful collegiate esports programs and the sponsorship will only take them further. In an RMU press release about the program, Jose Espin, Assistant Director and Coordinator of Esports said the partnership would allow "players to wear the best, whether it be on game day, or during training sessions."
"All programs competing under the Robert Morris Esports banner will perform with Champion apparel, including our nationally-recognized League of Legends, Counter-Strike, and Heroes of the Storm teams," he said. "Our goal is to push esports to the forefront of collegiate athletics and having the support of a brand like Champion helps make that possible."
Other program leaders include Executive Director Kurt Melcher and Director Michael Wisnios, and Assistant Coaches Alex Cintado, Adam Farm, Matthew Lathrop, and Cesare Panici. The latest addition to the program is Wisnios, who will direct all esports programming for the university. A graduate of Northern Illinois University (NIU), Wisnios was Vice President of the Video Game Club at McHenry County College and he was affiliated with the MCC esports program prior to his time at NIU.
Student gamers at RMU-Illinois practice and compete in the iBUYPOWER esports Arena at the school's Chicago campus. RMU is the first in the world to build an on-campus facility to facilitate gaming at both the professional and educational level. The iBUYPOWER Esports Arena is equipped with the very best in technology. When it opened back in 2014, at the heart of the gaming systems were the latest generation Intel Core i7 processors and NVIDIA GeForce GTX GPUs.
RMU-Illinois Esports Headlines
The RMU-Illinois Junior Varsity League of Legends team claimed the 2019 Collegiate Starleague Championship after besting the University of Waterloo by a score of 3-2 in the CSL Grand Finals, held on April 28, 2019 at the Adrian Phillips Theater in Atlantic City, New Jersey.
The RMU-Illinois Esports program has formed a partnership with Chicago-based MassVR – developers of a gaming platform that allows players to engage in free motion, player-vs-player combat in arenas as large as 40,000 square feet – making the Schiller Park company the Eagles premier virtual reality sponsor for the 2019-20 competition season.
The RMU-Illinois Counter-Strike: Global Offensive team took home third place in the Collegiate Starleague's 2019 Spring Finals, dropping a best-of-three series by a 2-1 margin to York University of Toronto, Canada. The Eagles and Lions squared-off in the consolation final of the CSL CS:GO tournament, with RMU collecting $4,000 in prize money after dropping their opening contest against the UC-Santa Cruz by a score of 2-1.
RMU-Illinois played host to the 2018 GGLeagues League of Legends finals, where team Save BoBo bested the Barcode Killers two games to one to claim the first-ever GGLeagues League of Legends Chicago Championship.
The RMU-Illinois Esports program captured their first ever IEM Chicago Collegiate invitational title, besting the University of Illinois 16-5 in the finals of the Counter Strike: Global Offensive tournament, held Saturday afternoon, November 10, 2018, at Chicago's Wintrust Arena.
RMU-Illinois Degree Programs for Aspiring Game Designers
RMU-Illinois does not have a formal game design program. However, the school does offer Media Arts and Computer Information Systems programs. The Media Arts program leads to a BA or BFA and includes courses such as Experimental Game Design, Advanced Illustration, Motion Graphics, 3D Design, Sound Design, Interaction Design, Screenwriting, Idea Development and Storyboarding, and Editing.
The Computer Information Systems program leads to a BS and concentrations focus on applications of appropriate information technologies in areas such as media arts, network administration, security and assurance, and business intelligence. Sample courses include Visual Basic Programming, Java Programming, C++ Programming, Advanced C#/Web Development Using Asp.Net, Project Management, M Programming, Web Development, Microcomputing Technology, and Cobol Programming.
For more information about the RMU-Illinois Esports Program, visit Robert Morris University Athletics here. RMU-Illinois is a member of the National Association of Collegiate Esports (NACE).