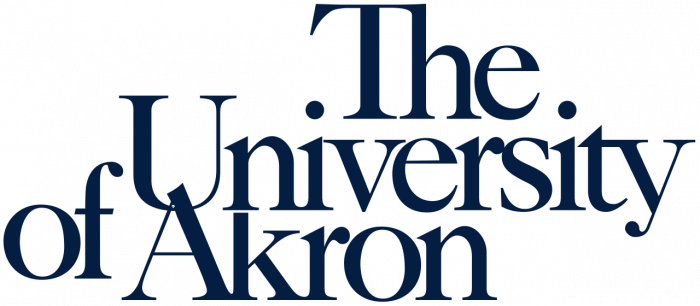 ACR takes a deep dive into University of Akron's esports program
When the University of Akron launched its esports team in 2018, the school says that it became the first public university in northern Ohio to establish a varsity program. At the same time, the school launched several recreational gaming programs and a related esports club that was expected to attract hundreds of students. Today, the University of Akron is home of the Collegiate Rocket League Spring National Champs.
The team brought the championship title home after competing in the NCAA Final Four Fan Fest at the Minneapolis Convention Center in Minnesota. After competing for just seven months, the Akron Rocket League became the first team in the history of Collegiate Rocket League to qualify for nationals twice in a row after winning the Collegiate Rocket League (CRL) Northern Conference Championships in March 2019. Known as the Akron Zips, the team secured $7,400 in scholarship prize money.
What Esports Teams Does University of Akron Field? Are Scholarships Available?
University of Akron has Gold and Blue varsity teams for each of the following games: League of Legends, Rocket League, Counter-Strike: Global Offensive (CS:GO), Overwatch, and Hearthstone. The varsity program involves 30 to 35 players and a team led by the first female collegiate esports coach. The club program will include all of the varsity titles and others such as Fortnite, Rainbow Six Siege, and Super Smash Bros. Melee. Scholarships are awarded to all varsity members as follows:
Student-Coach: $5,000 scholarship
Student-Manager: $2,500 scholarship
Student-Player: minimum $1,000 scholarship
Student-players must maintain a minimum 2.5 GPA to compete and qualify for scholarships.
Where Does the University of Akron Esports Team Practice and Play?
University of Akron esports teams practice and play in a brand new $750,000 facility that the school says is the "largest amount of dedicated esports space of any university in the world to date." The combined 5,200-square-foot facility consists of a:
1,222-square-foot gaming arena located on the first floor of the schools InfoCision Stadium-Summa Field. The arena includes a hyperwall display for spectators to watch competitions and a studio for broadcasting competitions and events.
2,646-square-foot esports center located on the first floor of the schools Jean Hower Taber Student Union. The center is home to more than 300 students representing 10 esports club teams as well as a viewing lounge where live esports broadcasts are aired throughout the day. The center also includes an exclusive training space for varsity teams. Free devices are available for recreational use by other members of the student body who are not a member of a club or varsity team.
1,338-square-foot recreational gaming café on the first floor of the Drs. Gary B. and Pamela S. Williams Honors College is available for all students within good academic standing to access for free. University employees, alumni and community members who are gamers and want to access the café must purchase passes.
PlayStation 4 Pro and Xbox One X are utilized as gaming consoles. The specs of the PCs include GTX 1080 Ti graphics cards and Intel's Core I7 8700 central processing units, among other high-end features, reports UCM News.
What Degree Programs Does University of Akron Offer Aspiring Game Designers?
While collegiate esports participants come from a wide spectrum of majors, many students who participate in competitive esports plan to pursue careers in the games industry. Program offerings at University of Akron include BS degrees in Computer Engineering, Computer Information Systems, and Computer Science. BSE degrees in Sport Management and Coach Education are also available.
How Do I Join the University of Akron Esports Team?
University of Akron Esports is seeking players of abilities for intercollegiate and recreational competition on club teams. To get started, interested gamers should visit the official University of Akron Esports website here and complete the online form. The program is also seeking students in engineering, computer science, communications, health and wellness, and other fields to help build gaming spaces, broadcast games, design materials, and assist with training and nutrition.